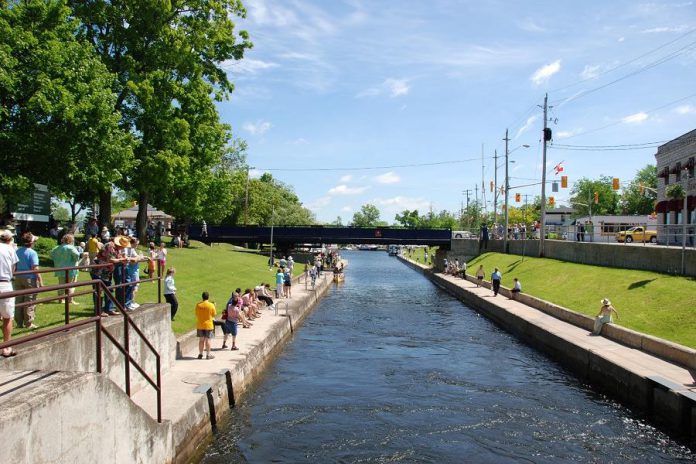 ---
B.O.S.S. Business Owners Sharing Solutions – March 30th
Jeannine Taylor, Publisher at kawarthaNOW.com, will speak with a panel of Chamber members who will share practical tips and strategies for websites and effectively using social media for business.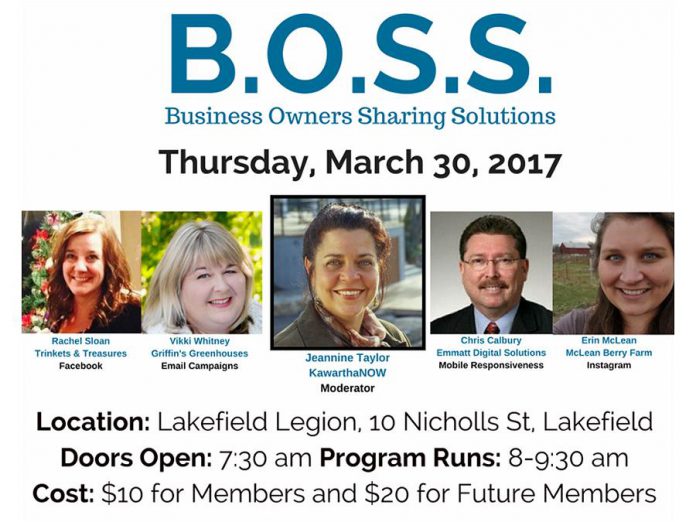 The Chamber is Hiring! Three Positions
Do you know a college or university student looking for a summer job? The Chamber is hiring for three positions in Lakefield, Buckhorn, and area.
The Chamber is now inviting applications for the following positions:
Marketing & Tourism Assistant (Lakefield)
Special Event & Tourism Assistant (Lakefield & Other Communities)
Tourism Outreach Assistant (Buckhorn)
Application deadline is Monday, April 10th. Read more
Future of Lakefield District Intermediate School

If you are concerned about the possible demolition of the Lakefield District Intermediate School, then consider attending the Kawartha Pine Ridge District School Board (KPRDSB) Trustee's meeting on Thursday, March 23rd.
Selwyn Township Council recently passed a resolution requesting that KPR DSB extend the period to accept 'Expressions of Interest' for partnership opportunities for the space to one year. There will be some delegations at the meeting speaking in support of this resolution. A good showing of community and business people in attendance will reinforce this request.
The Open Session of the meeting starts at 7 p.m. at the KPRDSB Board office, 1994 Fisher Drive, Peterborough.
Volunteer Appreciation Breakfast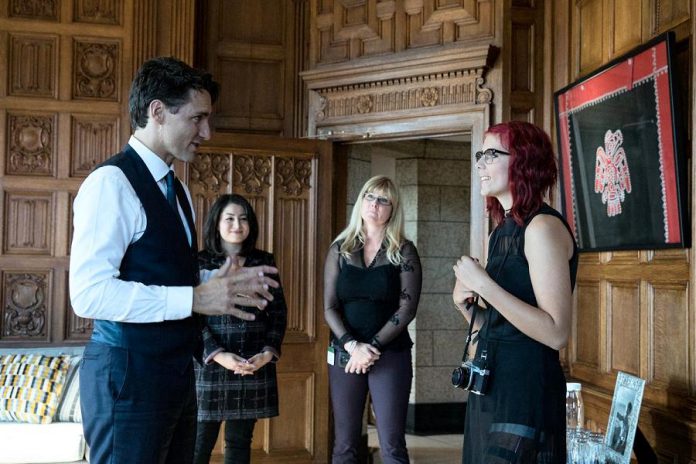 Join the Chamber at Beachwood Resort & Frederick's Restaurant as they honour their volunteers! The annual Volunteer Appreciation Breakfast is being held on Wednesday, April 19th from 7:30 to 9 a.m.
There is no cost for Chamber volunteers and $20 (inclusive) for other guests. All are welcome! Register Now.
This year's guest speaker is 18-year-old Tessa Smith, a published journalist, motivational speaker, model, and poet. She is also a two-time cancer survivor, which has resulted in the loss of her right eye and left leg. Tessa was named the Terry Fox Foundation Ambassador for 2016 and continues to inspire others daily.
Free Lockage in 2017 For All Parks Canada Canals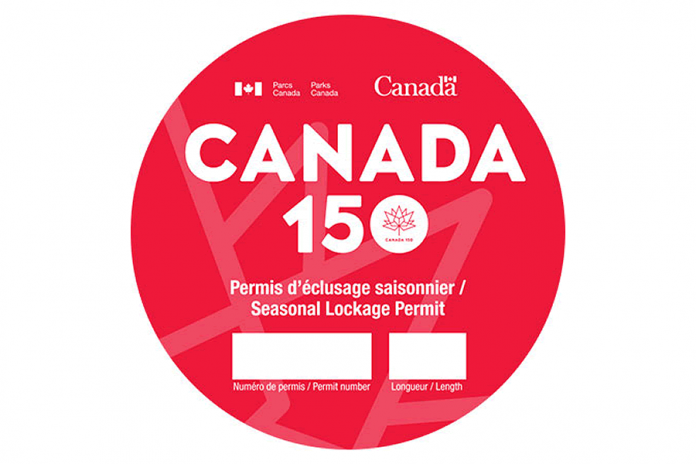 To celebrate the 150th anniversary of Canada's Confederation, the Government of Canada has announced that lockage on all historic canals (Rideau Canal, Trent Severn Waterway, and Quebec Canals) will be free.
Whether it is by cruiser, canoe, bicycle or on foot, Parks Canada welcomes all to come experience the beauty and living history of the canals. Come paddle the Rideau Canal and the Trent-Severn Waterway; canoes and kayaks are welcome at all parts of the waterways and can lock through as well.
Get your free lockage pass online now at www.commandesparcs-parksorders.ca.
The Business & Community Newsletter – March 2017
Check out Statistic Canada's March The Business & Community Newsletter. Inside this edition, you will find:
2016 Census population and dwelling counts
Quiz
StatCan Blog: Measuring the economy, region by region
Health Reports: February 15, 2017
Geography: The foundation of the census
Community Foundation of Greater Peterborough Call For Grant Applications
Once again the Community Foundation of Greater Peterborough is collaborating with Community Foundations of Canada, the Government of Canada, and individuals across the country to bring the Community Fund for Canada's 150th granting program to the Peterborough area.
With grants of up to $10,000, the Community Fund for Canada's 150th will support an array of projects that will bring out the best that Canada has to offer, now and for future generations.
Online applications open at 9 am on March 24th and close at 4 pm on April 24th. Read more.
Nominations Now Open for 2017 Ontario Business Achievement Awards
The Ontario Chamber of Commerce is now accepting nominations for the 2017 Ontario Business Achievement Awards! Nominate an outstanding business in your community.
The Ontario Business Achievement Awards (OBAA) is the most recognized industry gala in the province with a single focus on celebrating business success. For over 30 years, businesses have been awarded OBAAs for their achievements in areas including sustainability, innovation, market expansion, exporting and more.
March for Meals at Community Care: March 22nd
Enjoy entertainment and sample Meals on Wheels with Peterborough County Warden Joe Taylor and Selwyn Township Mayor Mary Smith.
Visit The Lounge at Community Care, 40 Rabbit Street in Lakefield, between 11 a.m. and 12 noon on Wednesday, March 22nd.
Spring Has Sprung, Get Ready to Garden!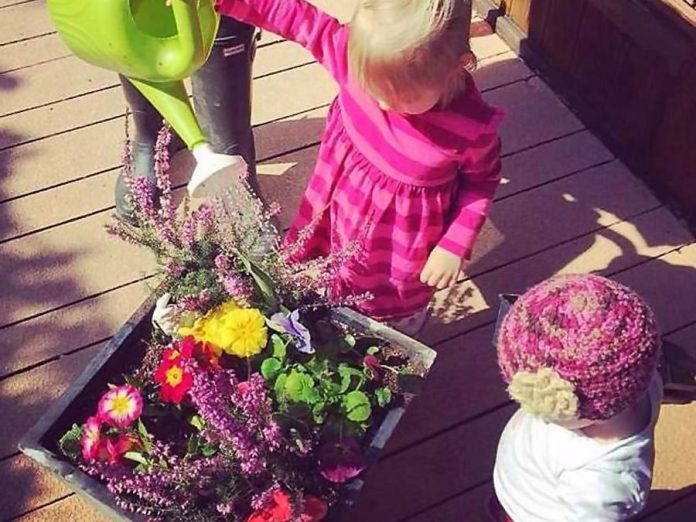 Spring is here and with it comes the opening of local greenhouses.
Both Greenhouse on the River and Horlings Garden Centre & Landscaping have recently opened for another glorious gardening season. They are joining the already-opened Griffin's Greenhouse in getting you and your garden prepped for a wonderful season ahead.
Greenhouse on the River will be open Monday to Sunday from 10 a.m. to 4 p.m. and Horlings Garden Centre & Landscaping is open Monday to Saturday from 9 a.m. to 5 p.m. Happy planting!
Mark's 2017 Digital Product Catalogue
Spring is just around the corner and Mark's 2017 Product Catalogue is ready to help your employees get into new workwear for a new season. Learn more.
Peterborough Economic Development Announces Starter Company Plus
Peterborough Economic Development (PED) launched Starter Company Plus, a new program funded by the Government of Ontario that will support entrepreneurs as they start and expand their businesses in Peterborough & the Kawarthas.
The new Starter Company Plus program will support all entrepreneurs over 18 who are out of school and looking to pursue full-time entrepreneurship. Learn more.
Member to member deal: WSI Complimentary Internet Business Analysis
How is business? What's driving the most sales, producing the most success? How do you compare to your competitors? How do your clients find you? Where do you spend your marketing dollars with what kind of return on your investment?
Peter Thomas of WSI Business Transformations (266 Charlotte St., Suite #408, Peterborough, 705-974-2068, peter@wsibusinesstransformations.com) is offering a Complimentary Internet Business Analysis. Learn more.
Lakefield Canada 150 Celebrations: How Can You Help?
The Canada 150 Celebration at Isabel Morris Park promises to be one of the best with fireworks, Artisans in the park, music, food & family games. With all great community events comes the call for community participation.
Are you interested in being a vendor, volunteer or sponsor for this year's celebrations?
For more information on how you can help, contact Rachel, Lois, Nicola or Jennie at Lakefieldcelebrations@gmail.com.
All-Ways Apsley Motorcyle Rendezvous: June 3rd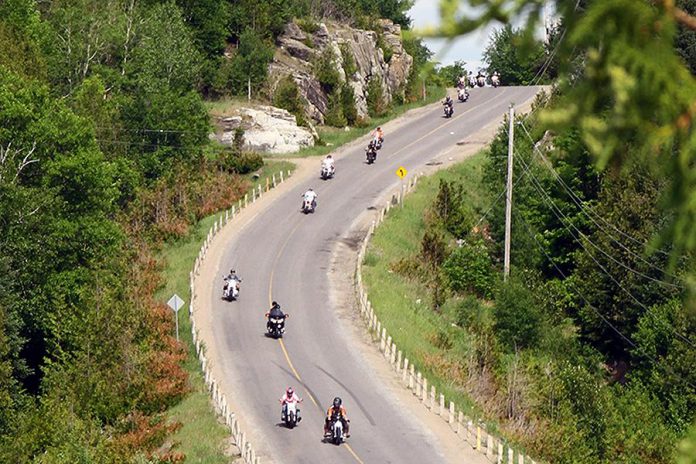 In 2015, they had a great first year with 250+ bikes. In 2016, they attracted close to 500 bikes and expanded their activities so there was more to do, more to see and more to eat!
Plans for 2017 include good food, good company, more vendors, more games, a draw and some of the best motorcycle roads in this part of Ontario.
Want to participate? Vendor fees are only $20 and Sponsorship is also available. Learn more.
Upcoming Events
Buckhorn Maplefest at McLean Berry Farm – March 25th and 26th
Douro & District Optimist Club Annual Euchre Tournament – April 8th
Taste of Canada at the Buckhorn Community Centre – April 8th
For more information about the businesses and events listed above, please visit the Kawartha Chamber of Commerce & Tourism website at kawarthachamber.ca.
All photos supplied by Kawartha Chamber of Commerce except where noted.