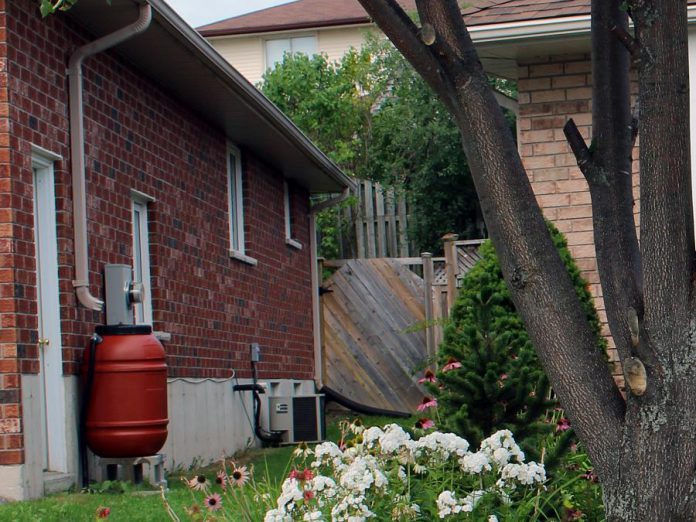 Yesterday (March 22) was World Water Day. Each year, organized by the United Nations (UN), the world celebrates and takes action on issues that impact freshwater resources. This year's theme 'Why waste water?' is about reducing and reusing wastewater.
Wastewater is created in your home every time you flush the toilet, brush your teeth, do the dishes, and wash a load of laundry. According to World Water Day organizers, the quantity of wastewater generated and its overall pollution load are increasing across the globe.
The UN reports that globally, over 80% of the wastewater generated by society flows back into the ecosystem without being treated or reused. Within the City of Peterborough, we are fortunate to have a state-of-the-art wastewater treatment plant. This is where wastewater from your home travels for treatment before being released back into our waterways where it once again becomes part of the natural environment — and drinking water for communities downstream.
The UN emphasises that water has to be carefully managed during every stage of the water cycle, which means that when water is flowing through our hands, we play a role, too. World Water Day gives us an opportunity to think about how we use water daily and how we can use water more wisely.
Our local conservation authority, Otonabee Conservation, suggests that by changing some habits and updating water fixtures, it is possible to reduce a household's water consumption by more than 40%!
Last summer, a Level 2 drought was declared for the Otonabee Watershed region. At that point, residents living within this watershed were asked to reduce daily water use by 20%. Did you know that the same Level 2 drought is still in effect?
"The 5-month period of April through August, 2016, was the driest in Peterborough's meteorological record and in addition, air temperatures were well above-normal thereby intensifying the drought situation we experienced last summer," explains Gordon Earle from Otonabee Conservation. "Conditions improved somewhat in the last quarter of 2016, but continued below-normal rainfall and above-normal air temperatures mean that the area is still experiencing low water concerns."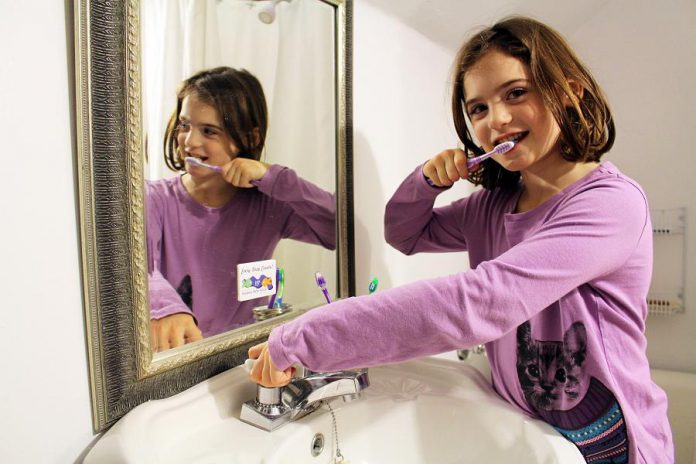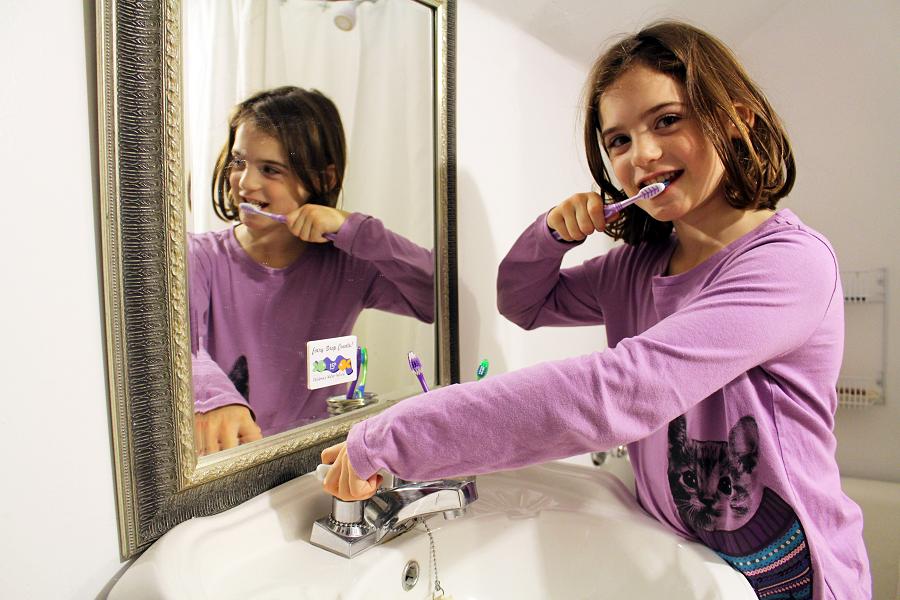 There are many ways that you can use water more wisely, and to reduce the amount of wastewater you are creating in your home. You may be doing some of these things already: use low-flow fixtures on taps and showerheads; switch to a low-flow toilet or use a Toilet Tummy to displace water within the toilet tank; run only full loads of laundry; turn off the tap when doing dishes, brushing your teeth, and shaving; or save grey water (water captured when running the tap) to reuse for activities such as watering plants.
When thinking about reducing wastewater around your home, school, or workplace, it is also important to look outside: during summer months, outdoor water use can increase by 50%.
At GreenUP, reductions in outdoor water use are celebrated and we encourage you to think about ways you reduce your outdoor water footprint through the use of rain barrels and drought-tolerant landscaping methods. The Water Wise Neighbour: Landscape Recognition Program, initiated by GreenUP and Peterborough Utilities Group, acknowledges those who have taken action towards a water wise front yard.
The program will be expanding throughout 2017, acknowledging more residents, and assisting others to continue, or start, water-wise initiatives in front yards throughout the City of Peterborough.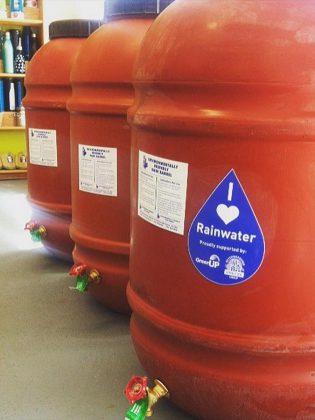 Rainwater (or storm water) is also an important aspect of water management around your home. In urban landscapes, rainwater that would normally be absorbed into the ground travels across impermeable surfaces such as sidewalks, roads, and driveways where it picks up a number of contaminants before entering storm drains that lead directly to streams and lakes.
According to Green Communities Canada, more than half the rainfall in towns and cities becomes storm water runoff. Runoff can lead to flooding and has become the leading source of surface water pollution.
A new GreenUP program called Ready for Rain Peterborough is encouraging neighbourhoods to take action on flooding and storm water runoff through a number of initiatives aimed at managing rain where it falls, including in your yard.
Eight rain gardens will be planted within the City of Peterborough to showcase the benefits of green infrastructure. This program, in partnership with Green Communities Canada, the City of Peterborough, and local residents, with generous funding from the Ontario Trillium Foundation, will also provide a number of educational opportunities and resources to help home owners learn more about storm water and what we can all do to help protect local waterways and groundwater as a valuable resource.
For more information about water programs being offered through GreenUP, visit greenup.on.ca.
All photos courtesy of Peterborough GreenUP.