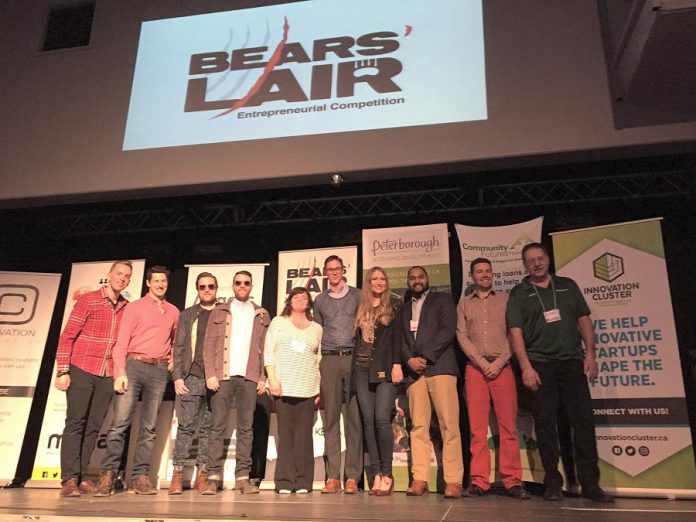 Six entrepreneurs have made it to the short list in this year's Bears' Lair entrepreneurial competition.
Bears' Lair chair Diane Richard announced the six finalists at the Bears' Lair Semi-Finalist Showcase at The Venue in Peterborough today (March 21), where contestants had that opportunity to display the best of their businesses. Three of the fnalists are innovation-based businesses, and the other three have a focus on good and services.
"We had such a strong and talented group of entrepreneurs this year," Richard says. "Every Bears' Lair contestant has used the entrepreneurial competition to take their business to the next level."
The finalists in the innovation stream are Dock HitchHinge, Lab Improvements, and Mont Pellier.
The finalists in the goods and services stream are That Dam Tea (TreeWell Limited), Loch, and Ship Shape Service.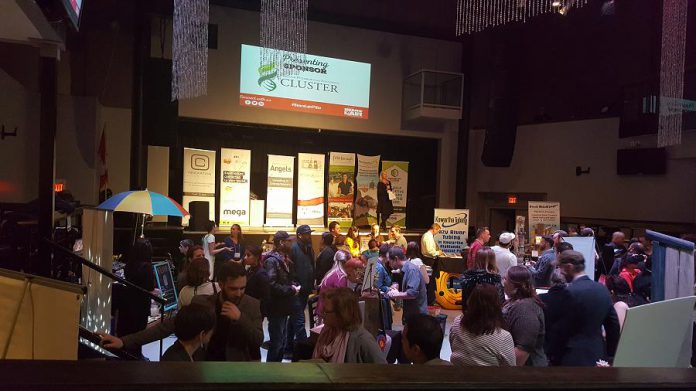 Local business community judges selected the six finalists from a group of 21 semi-finalists at the showcase event.
The finalists are now preparing for the finale Bears' Lair event on Tuesday, April 25th at The Venue in in Peterborough. At the finale, before a live audience, each finalist will make a presentation and face a cross-examination, with challenging questions and feedback from the judges.
At the finale, the selected finalists' presentations will be scored based on innovation, commercialization, diversification, business plan quality, and the benefit to the local economy. Two winners will then be selected (one for the innovation stream and one for the goods and services stream).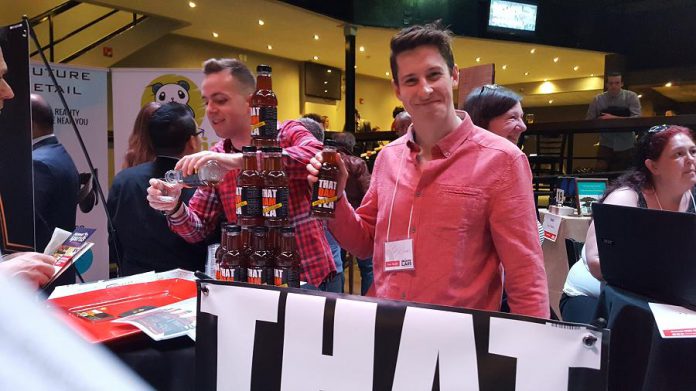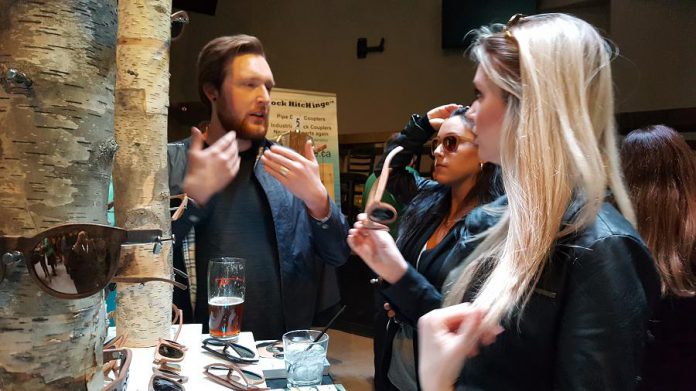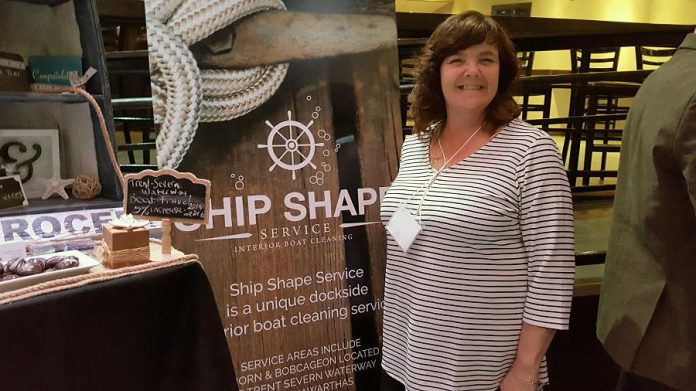 This year, the finalists are competing for over $45,000 in cash and business support services donated by the competition's sponsors. The sponsors for this year's competition are:
Presenting sponsors: Peterborough Economic Development, Community Futures Peterborough, Peterborough Region Angel Network, Innovation Cluster, Mega Brand Experience, and the Greater Peterborough Chamber of Commerce.
Platinum sponsors: Savino Human Resource Partners, Workforce Development Board, and Impact Communications.
Gold sponsors: Part Time CFO, Red X Technology, Fox Law, kawarthaNOW, and Prima IP.
Silver sponsors: Marketing Ink, Best Write Communications, Diatom, Sofie Andreou Associates, and Cody & James.
Bronze sponsors: The Protectors Group, Shaw Computer Systems, TCB Office Furniture, Moss Works Photography, Women's Business Network, and Fast Start.
Media sponsors: 101.5 The Wolf, Chex Television Peterborough, 100.5 Fresh Radio, and Ptbo Canada.
"This initiative wouldn't exist without the overwhelming support of our sponsors who have offered so much for our top businesses this year," Richard says.
Bears' Lair is modelled on the popular CBC television series Dragons' Den, where entrepreneurs pitch their business ideas to secure investment finance from a panel of venture capitalists. The original idea came from a show in Japan called Money Tigers; today, local versions of the show have been produced in 30 countries around the world.
Last year's winners were Rob Howard of Kawartha Local, who won the goods and services stream, and Rick Dolishny of BlushDrop, who won the innovation stream.
For more details on the Bears' Lair competition, visit www.bearslairptbo.ca.