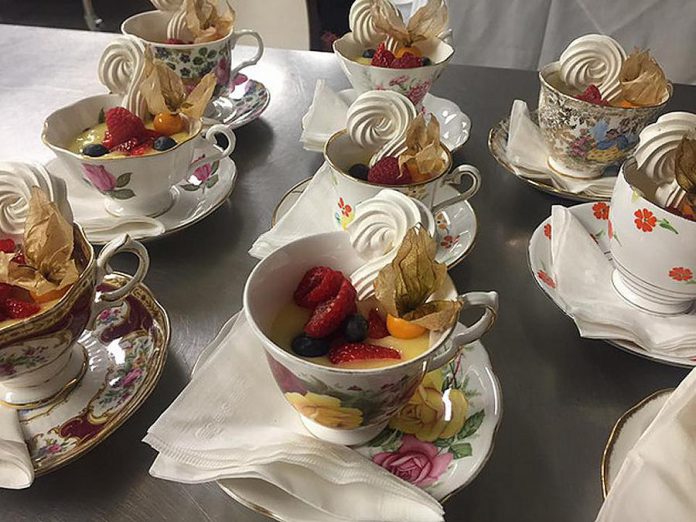 Some of the best food businesses in the Kawarthas will be showcasing their tastiest creations at this year's Junior Achievement Peterborough Lakeland Muskoka (JA-PLM) Business Hall of Fame.
The event honouring local entrepreneurs takes place on Thursday, May 25th at The Venue (286 George St. N., Peterborough, 705-243-6996). As well as a culinary showcase, the event features dinner and an induction ceremony honouring Rhonda Barnet, Darrell Drain, John Bowes, Michael Skinner, Isadore Black, Jack McGee, Robert Young, and Joseph James (J.J.) Duffus.
Tickets are now available — they went on sale yesterday (April 3) and are selling fast.
The Junior Achievement Business Hall of Fame, which doubles as a fundraiser for JA-PLM, will feature a variety of local food vendors set up throughout the venue. Attendees are encouraged to grab plates from different vendors as they mingle with the local business community.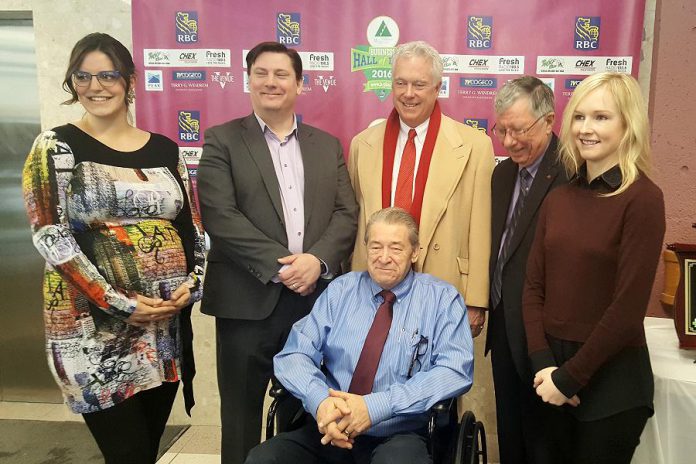 Junior Achievement teaches students about entrepreneurship and financial literacy, so it's appropriate that the food is being provided by local entrepreneurs. John McNutt, president and CEO of JA-PLM, says that these businesses embody what JA strives to teach.
John says that successful businesses start with great ideas.
"I think it comes with somebody having a good idea about a particular product." He points out that each of the vendors offers something unique to the Kawartha food scene.
Popular local caterer BE Catering (356 Charlotte St., Peterborough, 705-750-1265) is providing a vegan and gluten-free entree. Their mini quinoa and local organic kale bowls also feature lemon and herb-grilled local asparagus, raw veggies, lemon tahini dressing, crunchy pepitas and local sprouts.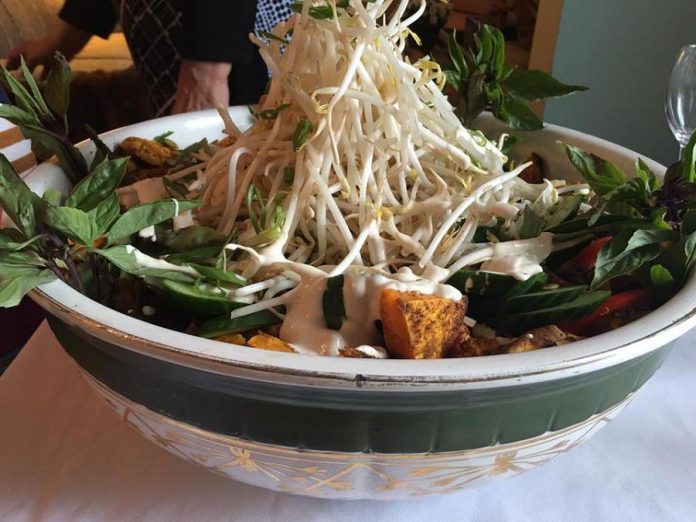 Chef and Proprietor Bonnie Kubica says that Junior Achievement provides a great benefit to local youth and to the community at large.
"Junior Achievement is very important in our community, because it fosters an experience of running a small business, and encourages youth to really follow their dreams and passions to contribute to our local economy. Junior Achievement offers interesting and innovative programs to help with financial literacy and mentorship with other small businesses. This really contributes to an interesting and diverse local community, and one with strong smart hard-working youth is always a great benefit."
Fresh Dreams (138 Hunter St. W., Peterborough, 705-742-2406) specializes in Spanish gastronomy. They will serve Pan Tumaka, a lightly toasted slice of bread with garlic rubbed on top, squeezed fresh tomato, salt from the Dead Sea and extra virgin Spanish olive oil. They will prepare it fresh on site so guests can see how it's made.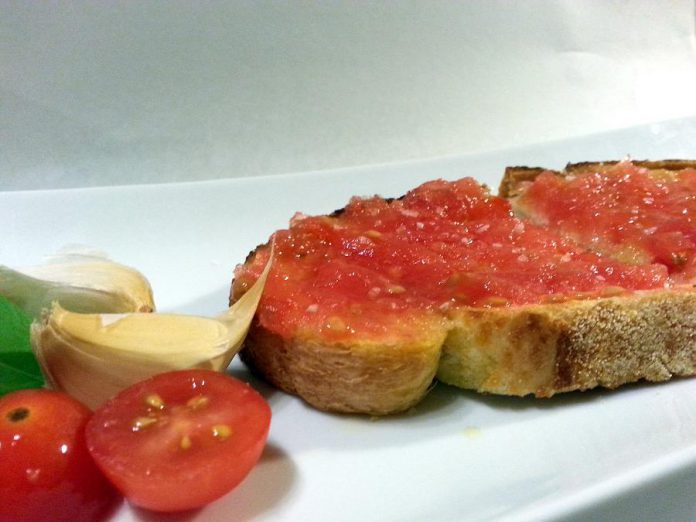 Fresh Dreams cofounder Alvaro De La Guardia says that Junior Achievement provides youth with the tools they need to succeed in business.
"Junior Achievement teaches and promotes business ideas to local youth through successful business mentors. They learn about the full process of entrepreneurship, from an idea to a final product. This gives youth, early on in life, the knowledge and tools for future business enterprises."
The Magic Rolling Pin (302 King Street, Peterborough, 705-745-6556) will provide a dessert: whipped meringue nests with lemon curd and studded with fresh berries.
Owner and Chef Nick Wittek says that Junior Achievement promotes connection and strength within the community.
"We feel JA is important in the community as it helps connect business owners, entrepreneurs and companies to the youth of our future business world. It's creating a strong foundation for all individuals in our community."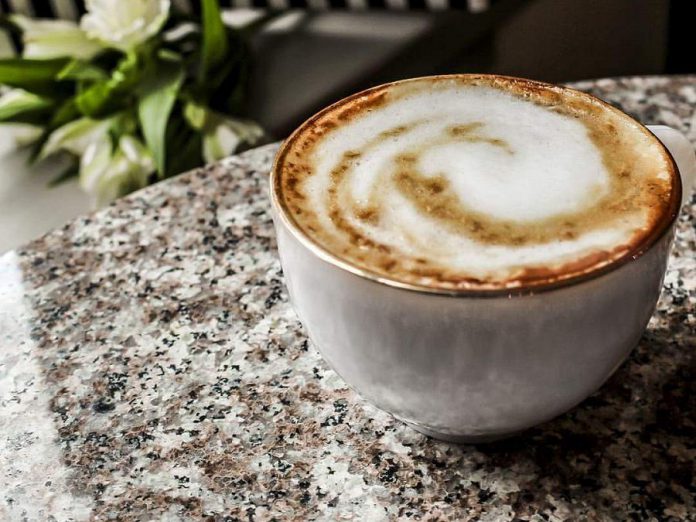 Coffee will be courtesy of french inspired coffee shop Amusé Coffee Company (641 George St. N., Peterborough, 705-874-7640), who will be serving Fair Trade Organic brewed coffee (including decaf) and premium loose tea.
Lindsay Brock, owner of Amusé Coffee Company, applauds Junior Achievement for teaching young people in our region how to succeed.
"Junior Achievement is is such an important resource for youth in our community. Its volunteers and supporters help to inspire and educate students and young entrepreneurs by providing tools to be prepared and successful in the workforce or in their own businesses."
Attendees can also look forward to offerings from the Kawartha Golf and Country Club, Little Sweets, and more.
The food vendors at the Business Hall of Fame illustrate a deep partnership between JA-PLM and our business community. John says that having successful businesses to turn to is key to fulfilling Junior Achievement's mandate.
"I believe there are opportunities and one of the things we talk about with the kids is how to look for the opportunities. Mentoring is a big part of it. Knowing that there is somebody you could call to give you advice."
Investing in Junior Achievement fosters long-term economic vitality in our region. This helps to ensure that future entrepreneurs maintain Peterborough's vibrant food scene. John says that JA-PLM encourages youth to define their own career path.
"We promote entrepreneurship as a way of life to young people, and it's fair to say sometimes that a lot of these kids that are coming along now may want to look to creating their own job." This keeps young people with great ideas in our community.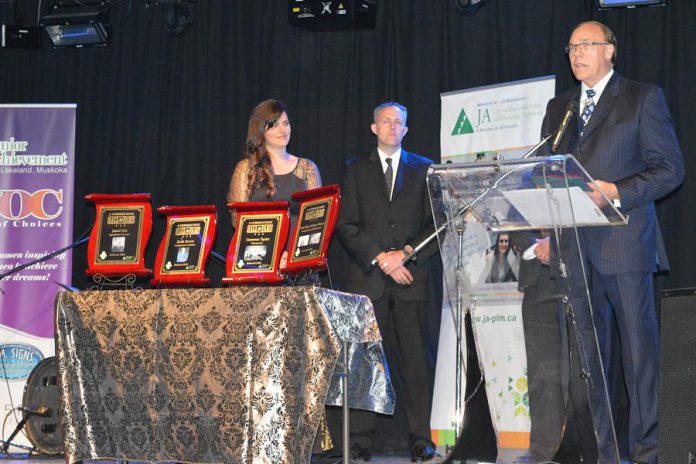 Attending the Junior Achievement Business Hall of Fame is a fun way to get today's best local food businesses of today while helping to support the culinary entrepreneurs of tomorrow.
Tickets are $100 per person and are now available online at eventbrite.ca or at the JA – PLM office (270 George St. N., Peterborough, 705-748-0024).
For updates on the Business Hall of Fame event, visit Junior Achievement on Facebook or Twitter.