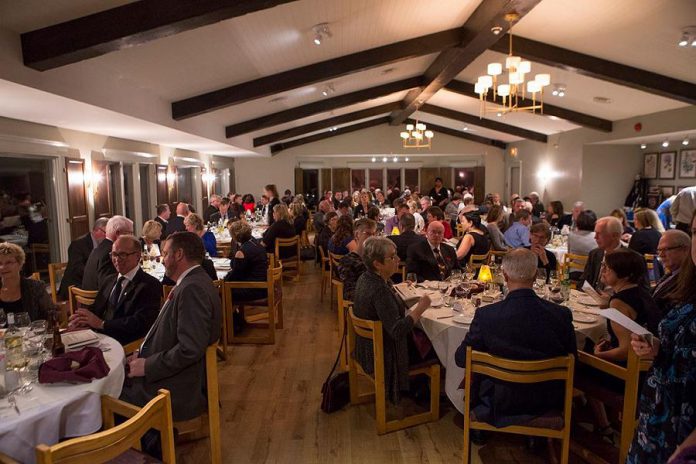 The Kawartha Chamber of Commerce and Tourism has released the list of nominees for the 2017 Business Awards of Excellence.
More than 80 nominations were submitted, with 60 businesses, organizations, and individuals were recognized:
Accurate Accounting & Tax Services*
Adventure Outfitters*
Alternatives Community Program Services
Apsley Home Hardware Building Centre
BALL Real Estate *
Beachwood Resort
Birch Bend Cottage Resort
Camp Kawartha
Canoe & Paddle
Celtic Connection
Chemong Lodge Steak & Seafood*
Craftworks at the barn
Cross Wind Farm
Cuddles for Cancer*
CW Millwork & Design
East of Eden Antiques
Ennismore Homestead Theatre
Garden Style
Griffin's Greenhouses
Habitat for Humanity Peterborough & Kawartha Region
Happenstance Books & Yarns
Hard Winter Bread Company
Kawartha Home Hardware (Lakefield)
Kawartha Lakes Construction
Kawartha Local Marketplace
Lakefield Animal Welfare Society
Lakefield Athletic Club
Lakefield Dentistry
Lakefield Pantry*
Lakefield Rental & Sales
Lakefield Youth Unlimited
Lakeshore Designs
Lang Pioneer Village Museum
LDISS is Open! Committee
Let's Get Digital
Liftlock & the River Boat Cruises
Loch Effects
Logan Tree Experts
McLean Berry Farm*
Paris Marine
R&J Machine
Reborn Creative Media
Regency of Lakefield
Robyn's Nest Photography & Beauty
RotoSpa Hot Tubs
Salon Sorella & Day Spa*
Shoreline Furniture Co.*
Six Foot Bay Resort
Standard 28 Cappuccino & Store
Steve's Auto Repair
Swiss Bear
the chocolate rabbit
The Nutty Bean Café
Tompkins Jewellers
Tribal Voices*
Trinkets and Treasures*
Village Pet Food & Supply
VON Peterborough, Victoria, Haliburton
Woody Farrow – Man of Steel
Your Body You
*Indicates more than one nomination.
Finalists will be announced in mid-October, and recipients will be announced at the 18th Annual Awards of Excellence Gala on Friday, November 3rd at Elmhirst's Resort in Keene.