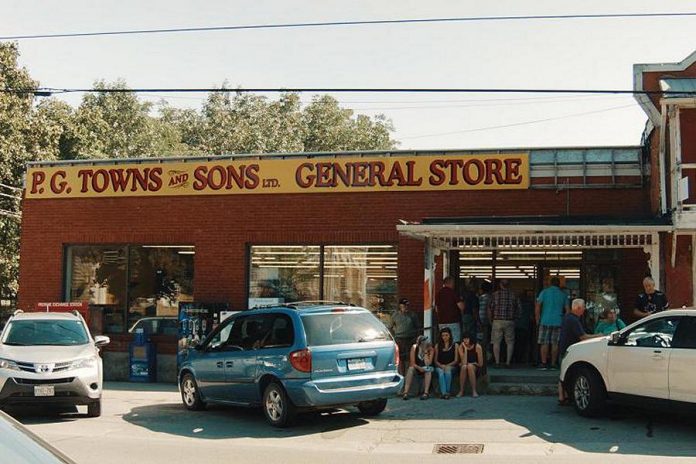 While it's for a good cause, the irony is almost too much to bear.
On Sunday, March 18th at 2 p.m., filmmaker Megan Murphy is hosting a special benefit screening of her short documentary Towns End at Showplace Performance Centre.
Megan's 2017 documentary tells the story of PG Towns & Sons General Store in Douro, which was operated by four generations of the Towns family before economic conditions forced it to close in September 2016.
When Megan first screened the documentary at Showplace on May 18, 2017, the event also included a celebration. Nancy Towns, along with Bernard and Lise Leahy, announced they were opening a new store — Towns and Leahy Mercantile and Deli — in the former PG Towns & Sons General Store, bringing new life to the landmark location.
Then, on February 2, 2018, a tragic overnight fire destroyed Towns and Leahy Mercantile and Deli, bringing to an end the store's 125 year history.
Tickets for the March 18th screening are $20, with all proceeds going to the victims of the fire. You can order advance tickets at the Showplace box office ((290 George St. N., Peterborough), by phone at 705-742-7469, or online at showplace.org.
A short reception will follow the screening in the Nexicom Studio.