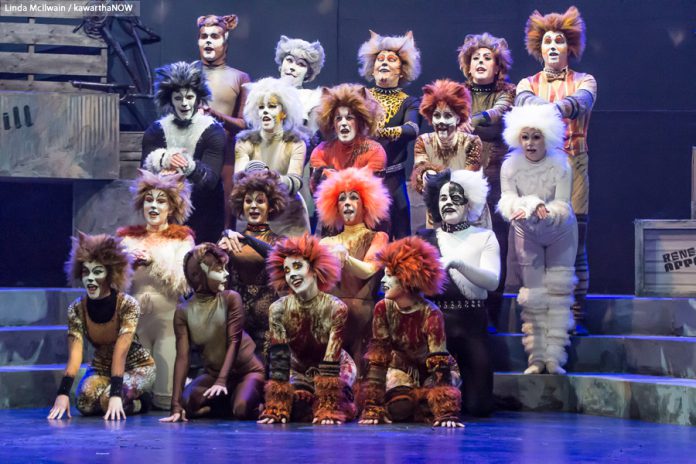 On Friday, February 23rd, Emerald Sky Entertainment pays tribute to one of the world's most celebrated theatrical legends when The Musicals of Andrew Lloyd Webber in Concert comes to Showplace Performance Centre in Peterborough for a special one-night-only show.
Featuring 13 performers from the Peterborough theatre community under the direction of Tim Jefferies, the show features numbers from all 16 shows written by Andrew Lloyd Webber throughout his illustrious career.
"I've always loved the music of Andrew Lloyd Webber," says director/producer Tim Jefferies. "I think it's cool to have this kind of performance concert where people who may not have had a chance to see many of his musicals can see a little bit of a scene staged with music they will recognize."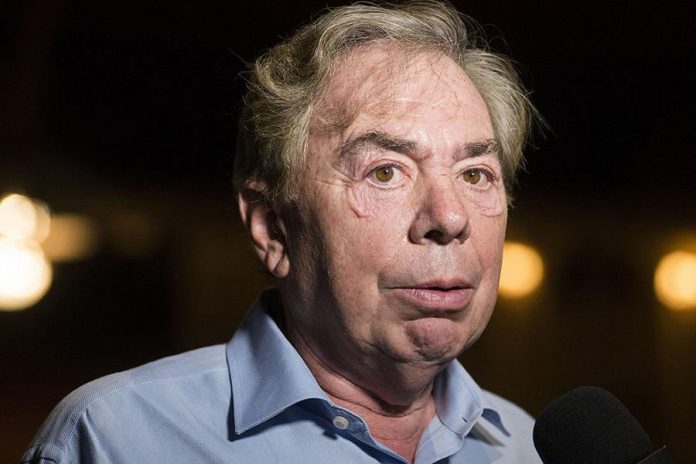 A living theatrical legend, Andrew Lloyd Webber needs little introduction. Writing his first musical Joseph and the Technicolor Dreamcoat with lyricist Tim Rice in 1968, Webber has gone on to write some of the most important stage musicals of all time, while many of his songs have become standards that have been recorded and celebrated all over the world.
His shows have become so successful that even people who are not theatre regulars have been exposed to his musicals including Cats, The Phantom of the Opera, Evita, and Jesus Christ Superstar. In a career that has spanned 50 years, Webber has won nine Tony Awards, four Grammy Awards, six Olivier Awards, a Golden Globe, and an Oscar.
"I think one of the things that makes Andrew Lloyd Webber so well known is that the music speaks for itself," Tim observes. "Some of his story lines are not the strongest, but he knows how to write music that is pleasing to the ear.
"I saw an interview with him and he was talking about Music of the Night from Phantom of the Opera. He played it in the key he wrote it, but then he did it in a few other keys to show how much they didn't resonate with people. So to me, he knows how to touch the people and pull at the heartstrings."
A passion project for Tim, The Music of Andrew Lloyd Webber in Concert has been in production, in one sense or another, for approximately nine months.
Tim originally did a similar show 13 years ago, but on a smaller scale. Since that production, Tim appeared in the 2015 Peterborough production of Cats, in which he played Skimbleshanks the Railway Cat.
"As a kid the first musical I saw was Cats," Tim recalls. "That must have been the late 1980s. But I remember seeing the poster for Phantom of the Opera with the mask and the words 'Coming Soon.' That's all it said. It came to Toronto about a year after it opened on Broadway. About 1989 was when I first heard the music when the Canadian cast recording came out, and it has been my favourite musical ever since."
In Friday night's show, Tim will be performing the role of The Phantom with Ottawa-based performer Rachel Jewell in the role of Christine Daae.
"When I heard the music I liked the aspect of the romance between the Phantom and Christine, because the book is not romantic at all," Tim says. "For me, the character there is a fine line between pity and madness. You need to pick up on things that have happened to him. For instance, he's wearing a mask. That's a big thing. He's always been in hiding. For the character, you need to understand him and the situation."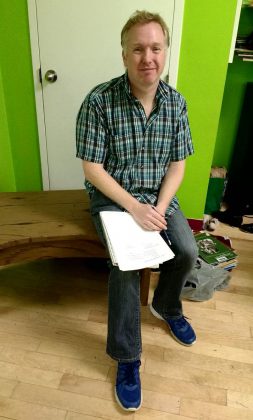 Tim has hand-selected an eclectic group of performers, some of whom who are very familiar to me and others I have never seen before. Besides Tim and Rachel, the rest of the cast includes Brenna Goldie, Brian MacDonald, Nate Axcell, Roy Braun, Theresa McMullen, Tara Thompson, Larry Smoot, Tim Rowat, Gail Rowat, Cassidy LaRue, and Kristin Taylor.
"This cast is a cast that I asked for," Tim says. "Every one of these people are people I've worked with on stage, either in one of my own productions or somewhere else. Some of them haven't been on stage for years, but are happy to be back on stage doing it."
What may prove interesting for audiences is just how many of Webber's musicals they are not familiar with. Going through the list of shows being included in the performance, I'll admit I knew less than half of the shows being represented. In fact, one show in the performance, 2005's The Likes of Us, is so obscure that finding any music from it became a challenge for Tim.
"The Likes of Us was a play about Doctor Bernardo that has very rarely been performed," Tim says. "I had every other song, except anything from The Likes of Us, and I can't say that we are doing every one of Andrew Lloyd Webber's songs without including it.
"I had to track down the music through The Really Useful Theater Company. They gave me the directions to go and find a music book that had one song from it that was available to the public. The book cost over a hundred dollars just to get that one song."
As one of theatre's most beloved composer, the music of Andrew Lloyd Webber is always a hit with audiences, and ticket sales have proved successful. Over 400 tickets have already been sold to the performance, but there are still seats available for this one-night-only performance.
"I think there will be something that'll appeal to everyone," Tim says. "Musical theatre is not for everyone. Opera is not for everyone. But with Andrew Lloyd Webber, there is at least something that people will connect with. They might like the singing, or the directing, or the way that the show flows. There will be something that will entertain everyone."
The Musicals of Andrew Lloyd Webber in Concert will be performed on Friday, February 23rd at 8 p.m. Tickets are $17.50 and available by phone at 705-742-7469, or online at showplace.org.