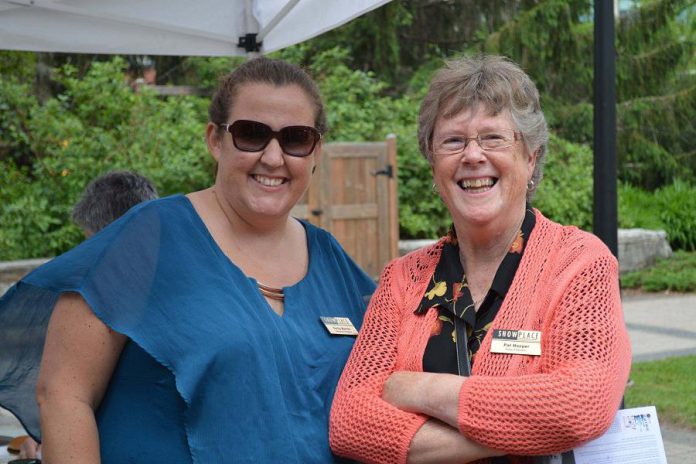 The board of Showplace Performance Centre has appointed Emily Martin to the position of General Manager as of April 18, 2018.
Martin has been acting in the position since July 2017, when the non-profit organization's previous general manager, Ray Marshall, resigned to pursue other interests.
For the past year, Martin has provided day-to-day management for the organization and, with the support of staff and volunteers, has led Showplace through successful fall, winter and spring seasons.
"Working with the board, volunteers, and the incredible team at Showplace of Kait Dueck, Rael Corkery, Theresa Foley, Susan Oliver, Arlene Davis, Bill Batten, Maureen Lewis, Diane Stiles and Bill Porter has been an absolute pleasure over the past year," says Martin. "I'm looking forward to continuing the amazing work that Showplace does for the community."
Martin came to Showplace in the position of Marketing and Administrative Manager in 2014, following 10 years with Musicfest (the last four as General Manager), where she moved that organization through a significant period of change and rejuvenation.
Her other arts management experience includes positions with the Sudbury Theatre Centre and Georgian Theatre Festival. Martin is also a current board member of New Stages Theatre Company.
Showplace board chair Pat Hooper says Martin will be leading the organization through the normal financial pressures of running a non-profit organization while ensuring the needs of the aging building.
"We are confident that Emily has the skills, knowledge and expertise to lead this journey," Hooper says.