Beginning Thursday, May 10th, The Theatre on King (TTOK) in downtown Peterborough presents Dadaist writer Tristan Tzara's 1916 play The First Celestial Adventure of Mr. Antipyrine, Fire Extinguisher.
Directed by Ryan Kerr and featuring a company of TTOK favourites including Kelsey Powell, Chris Jardin, Lindy Finlan, Robyn Smith, Dan Smith, Derek Hill, Naomi DuVall and TTOK newcomer Laura Thompson (who gives a spellbinding performance as the playwright Tristan Tzara), the show is less a traditional play than an immersive spectacle. However, it is a showcase for the clever creativity we've come to expect from the TTOK.
Discovered by Ryan in an anthology of Dadaist writings from his personal collection, The First Celestial Adventure of Mr. Antipyrine, Fire Extinguisher has a five-page script.
For the most part, the script contains nonsensical dialogue accompanied by moments of poetry and some of Tzara's own thoughts on the nature of Dadaism — an art movement of the European avant-garde in the early 20th century, with early centres in Zürich, Switzerland.
There are no stage notes, no stage directions, and no details about costumes or characters. The challenge for the company performing the show is to create a meaningful production out of what is presented — and Ryan and his cast delivers.
Performed in the round on an all-encompassing backdrop created by Annie Jaeger, the players perform for audience members who are staring at them blankly while wearing paper bag masks on their faces. As Ryan pointed out to me, depending on where each audience member is seated, they'll ultimately see a different show than an audience member sitting in another section of the theatre.
With the performers dressed in bizarre yet beautiful costumes designed by Kate Story, sound and movement become far more important than dialogue, and convey subjects such as birth and death, war and celebration, and conflict and love.
Ryan explains that the play was conceived by Tzara's involvement with the Dada movement at the Cabaret Voltaire in Zurich during World War I.
"Dada was created during the war around 1915 and 1916 by a bunch of refugee artists that were escaping the war in Switzerland," Ryan says.
"Musicians, performers, dancers, puppeteers, and writers all gathered in this one place called the Cabaret Voltaire. Basically they'd rent out a beer hall as a performance space, and it was only opened for six months but they performed every night, with new performances every night. It all depended on what artist showed up on what night."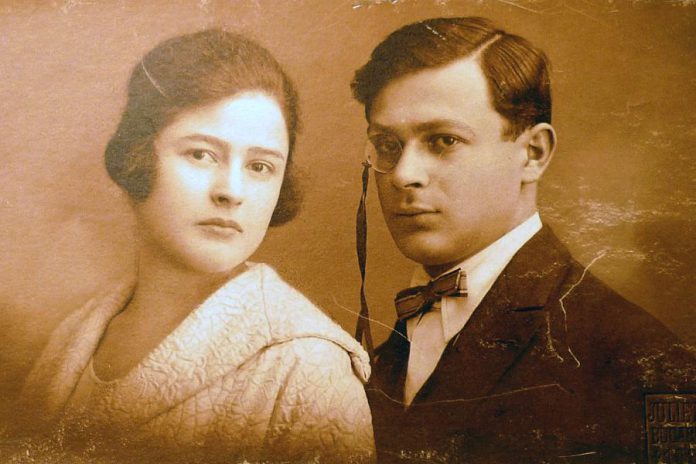 The lack of sensible dialogue within The First Celestial Adventure of Mr. Antipyrine, Fire Extinguisher plays into the Dadaist criticism of language in the face of the censorship and propaganda that society faced during the war.
"What was happening during the war and what was being reported were two different things," Ryan explains.
"Everyone was lying to their own people because they needed soldiers. Movies and news reels became a big thing, but they couldn't show dead people because that was bad publicity. There were five to six million letters being written every year of the war, and every one of those letters would have been censored by somebody."
"So people at home were never getting the full story. Nothing was being told as it was. So if language is nothing, then the Dadaists believed that we needed to get rid of language to start fresh."
Despite Tzara's play being written over 100 years ago, as Ryan points out, the Dadaist criticism of language is more relevant now than ever in our current political environment and the age of social media.
"In the current situation south of the border, where Mr. Trump is just making up lies all the way through his presidency, then once again words mean nothing and maybe we need to start fresh," Ryan says. "In social media, words mean nothing, and once again we are on the verge of war all the time."
It is difficult to describe what you can expect from The First Celestial Adventure of Mr. Antipyrine, Fire Extinguisher. Although I was entertained and fascinated by the production, it is possibly not going to be to everyone's taste.
However, the show is a testament to the creativity of the production team, the talent of the cast, and the vision of Ryan as a director who is always pushing the envelope and taking risks in staging off-beat and thought-provoking theatre.
The First Celestial Adventure of Mr. Antipyrine, Fire Extinguisher is a true spectacle, and a celebration of what makes TTOK a unique theatre space in Peterborough. It might not be the most coherent show that you see this year, but it just could be the most memorable.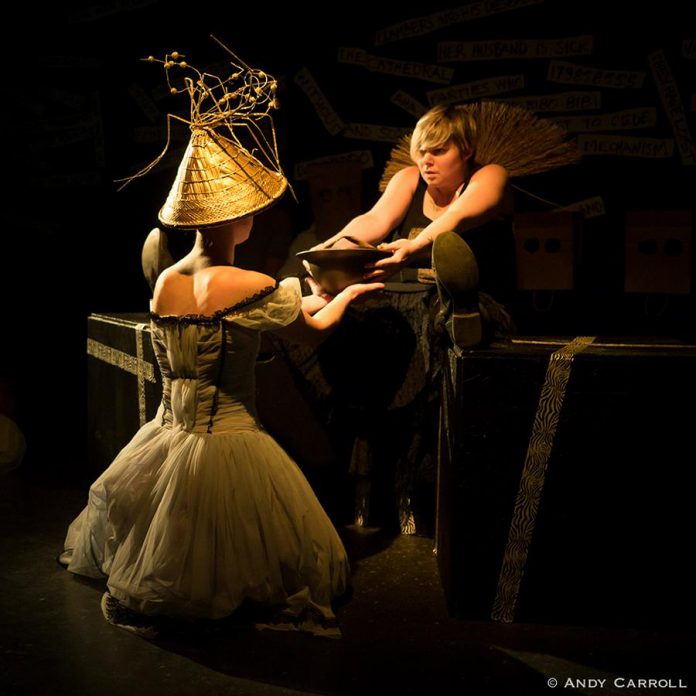 If you dare to take this one in, you're not going to forget it. It's a show that TTOK devotees will be talking about for a long time to come.
The First Celestial Adventure of Mr. Antipyrine, Fire Extinguisher runs from Friday, May 10th to Saturday, May 12th at The Theatre on King (159 King St., Suite 120, Peterborough). Each performance begins at 8 p.m. and tickets are $10 or pay what you can.