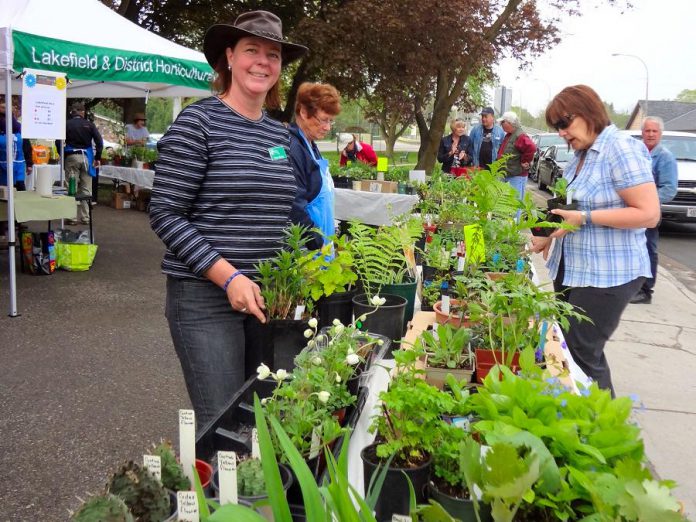 ---
Provincial All-Candidates Meeting – May 23rd

The Kawartha Chamber's all-candidates meeting is next Wednesday, May 23rd.
Peterborough-Kawartha riding candidates from the Green, Liberal, NDP, and PC parties have been invited to speak. In addition, candidates from the Libertarian and Trillium parties have been invited to be in attendance and display literature.
David Goyette will be moderating, and this event is open to the public.
Questions can be emailed to events@kawarthachamber.ca prior to the day of the event for the moderated Q&A (please specify if a question is for one or all candidates). There will also be a short time at the end of the moderated Q&A for audience members to ask questions directly.
The event will be held at the Lakefield Legion. Doors open at 6 p.m. and the meeting will run from 7 to 9 p.m.
Welcome New Member: Del Mastro RV Center
The Kawartha Chamber of Commerce & Tourism would like to welcome its newest member, Del Mastro RV Center.
"Visit the Del Mastro family at Del Mastro RV Center for all your recreation vehicle needs. Now entering into its second generation in the business of new and used RVs, RV parts and accessories, the Del Mastros have gained a special insight into their business. Peterborough's only source for top-name Keystone RV and Forest River brands, among many other premium brands.
Del Mastro RV Center is constantly marking down their prices on new and used RVs for sale. If it's a good deal you're looking for, Del Mastro RV Center has some of the best prices on 5th wheels and travel trailers in Ontario. Visit www.delmastro.ca to browse the RV inventory!"
Business After Hours Woodview Hop – June 13
Come out and join the Kawartha Chamber's Business After Hours event in Woodview.
The Chamber will be visiting member businesses in the Woodview area, including Viamede Resort and Woodview on the Lake.
The event will be held on Wednesday, June 13th from 5 to 7 p.m.. Please register ahead of time. More details to follow.
Did You Know?
As a member of the Kawartha Chamber of Commerce & Tourism, you have access to our Member to Member discount page.
There you can find exclusive offers that other chamber members have posted for you, or post your own special offer for your fellow Chamber members to take advantage of at your business.
Find out more about what your members-only benefits can do for you.
OCC Analysis Of The Green Party Platform
The Ontario Chamber of Commerce has released its analysis of the Green Party of Ontario's election platform People Powered Change.
The platform focuses on nine key commitments across three pillars: jobs, people, and planet. Read the OCC's high-level synopsis of the major policy initiatives within the platform.
Read more on the Ontario Chamber's Vote Prosperity platform on which much of the analysis is based.
Five Minutes For Business: Steel And Aluminum Tariffs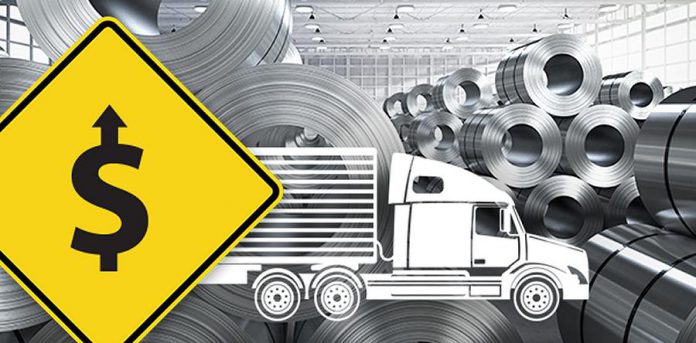 In the latest edition of the Canadian Chamber's Five Minutes for Business series, we get a closer look at the looming threat of steel and aluminum tariffs being imposed by the United States.
Despite a temporary exemption for Canada, it is argued that Canada should be fully and permanently exempted from any tariffs, quotas, or other measures that reduce cross-border flow of steel and aluminum products.
Canadian aluminum is integrated into the U.S. defence industry to allow America to build its military hardware. In the case of steel, Canada is the top export destination for U.S. steel products, with trade roughly balanced between our countries.
Read the full article to find out more.
Have Your Say! OCC Spring Policy Survey
The Ontario Chamber of Commerce (OCC) Spring Policy Survey is designed to gauge the issues that are most important to members going into the provincial and municipal elections; capture awareness of, and satisfaction with, OCC advocacy work; and measure the impact of the Know Your Power program one year after launch.
The Chamber encourage all of its members to The survey can be found complete the survey before the deadline at 5 p.m. on Friday, May 25th.
The Kawartha Chamber will also receive local data from the survey if more than 50 members respond. This will help the Chamber to better represent and support local businesses.
Open for the Season!
The following businesses have recently opened for the season:
Stoney Lake Market & Grill
Style Your Nest
Old Bridge Inn (limited hours)
Welcome back from hibernation!
If you have recently re-opened, or are opening soon, be sure to let the Chamber know at info@kawarthachamber.ca.
Lakefield Lions Host Fill-A-Truck For Diabetes Fundraiser
The Lakefield & District Lions Club is holding a Fill-A-Truck fundraiser for diabetes on Saturday, May 19th from 9 a.m. to 12 p.m.
They will be set up in the Ellis Automotive parking lot at 63 Queen Street and are accepting gently used clothing and small household items.
Bring your spring cleaning clutter out and support a great cause!
Still Some Tickets Left For Lobsterfest
The Lakefield & District Lions Club still has some tickets left for their popular Lobsterfest & Show event.
The event will be held Saturday, June 2nd at the Lakefield Fairgrounds and will feature a fresh lobster dinner with all the fixings, and the Indian River Band as live entertainment.
Tickets are $65 each. Call 705-652-0639 to secure yours before they're gone.
Gallery On The Lake Extends Exhibit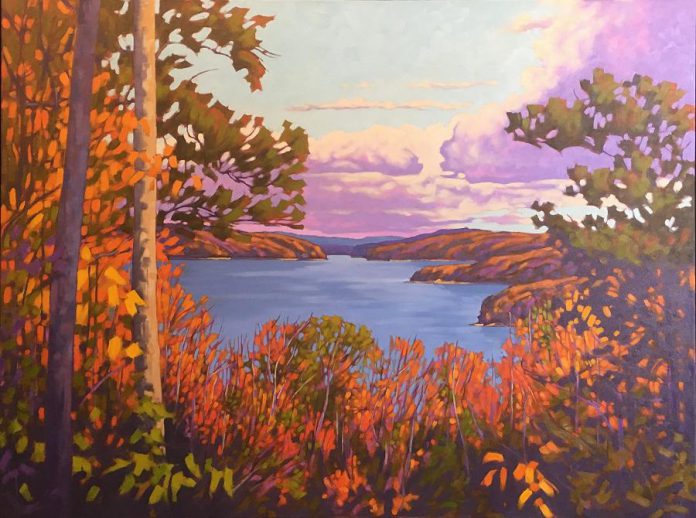 The Gallery on the Lake has extended their current exhibit "Northern Vistas" until Friday, May 25th.
The exhibit contains beautiful artwork focusing on landscapes and nature from central and northern Ontario, featuring artist John Lennard.
Visit the gallery at 65 Gallery on the Lake Road near Buckhorn, Wednesday through Sunday from 10 a.m. to 5 p.m.
Chamber Members are Hiring
Lakefield Horticultural Society Plant Sale – May 19th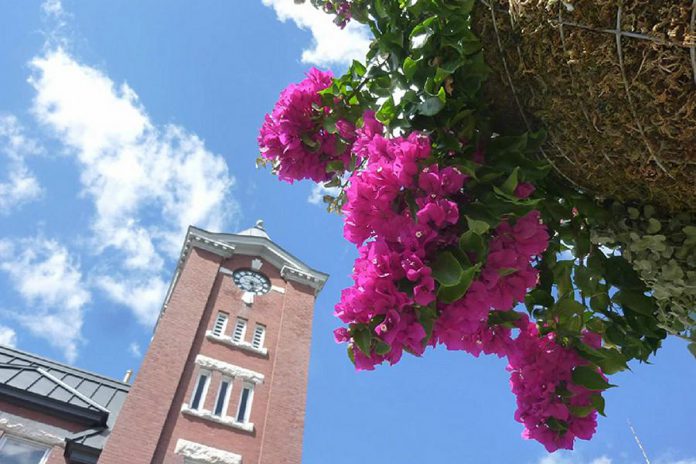 The Lakefield Horticultural Society is having their annual plant sale this Saturday, May 19th from 8:30 to 11:30 a.m.
This is the society's only fundraiser for the year and they have prepared several hundred plants to be sold.
The sale will be held in front of Memorial Hall in Lakefield at Cenotaph Park.
RTO8 Looking to Hire a Partner Communications Lead
Regional Tourism Organization 8, servicing Kawarthas Northumberland, is looking to hire an experienced Partner Communications Lead on a contract basis with an option to renegotiate to permanent full-time at contract end.
Any interested parties can find the job description here. Applications are accepted until Friday, May 18th at 4 p.m.
Upcoming Events
Peterborough Chamber Provincial All-Candidates Meeting – May 17th
Sweet Competition Grand Opening Celebration – May 18th – May 21st
Buckhorn Spring Craft Show – May 19th – May 20th
Lakefield Farmers' Market Opening Day – May 24th
Classy Chassis 12th Anniversary BBQ Bash – May 26th
Tour de Lion – May 27th
Dandelion Day Festival – May 27th
Camp Kawartha Summer Camp Open House – May 27th
Buckhorn Annual Golf Tournament – May 31st
Lakefield Lobsterfest & Show – June 2nd
For more information about the businesses and events listed above, please visit the Kawartha Chamber of Commerce & Tourism website at kawarthachamber.ca.
All photos supplied by Kawartha Chamber of Commerce except where noted.