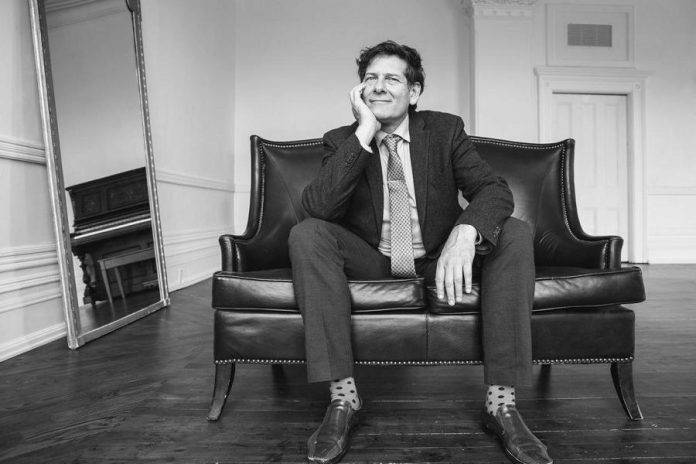 As the title New York Stories implies, the acclaimed 2015 album by Toronto jazz crooner Micah Barnes was inspired by his time in New York City.
In fact, he wrote the songs for the record while staying at the Savoy Park apartment complex in the central Harlem neighbourhood of Manhattan — on the very same block where the famous Savoy Ballroom once stood.
The iconic jazz club, known as "The Home of the Happy Feet", operated from 1926 until 1958. It inspired the swing standard "Stompin' At The Savoy" by Chick Webb, the jazz and swing music drummer who led the house band at The Savoy. The Savoy often featured a "Battle of the Bands" where Webb's band would compete with other top bands — including the Benny Goodman Orchestra, the Count Basie Orchestra, and the Duke Ellington Orchestra — from opposing bandstands.
"It was a perfect place to write a new album," Micah says in an Global TV interview. "The inspiration, all the musical history in that place, it just came up through the walls and made me become the composer I wanted to be."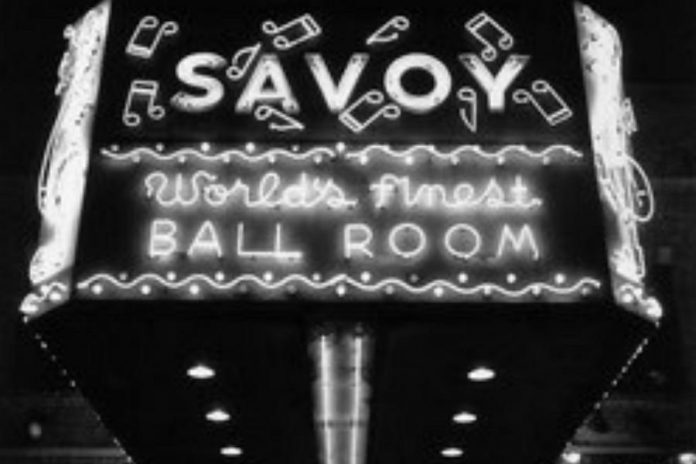 It was also a stone's throw from the famous Apollo Theatre and near the equally famous Cotton Club, and kitty corner from Billie Holiday's first New York City address — perhaps explaining why Micah ended up writing "old school" (as he calls them) jazz tunes for New York Stories.
Micah will be performing songs from New York Stories — along with tunes from legendary New York songwriters like Irving Berlin, George Gershwin, Cole Porter, Fats Waller, Duke Ellington, Carole King, and Burt Bacharach — at Showplace Performance Centre at 8 p.m. on Saturday, June 23rd.
The concert takes place in the Nexicom Studio, a perfect venue that emulates the intimate jazz clubs of the past.
VIDEO: "New York Stories" compilation – Micah Barnes Live

Micah was born in 1960 in Vienna, Austria — with the city's thriving tradition of cabaret prophesying his later musical career. His father was the Canadian composer, conductor, and jazz drummer Milton Barnes, and his mother Lily was a broadcaster and writer for CBC's Mr. Dressup whose own mother was a concert pianist.
While Micah grew up listening to Billie Holiday, Ray Charles, Bessie Smith and Fats Waller, he didn't start out singing jazz.
"I was in a rock and roll band when I as a teenager in someone's basement," he recalls. "I quit the band when I heard Billie Holiday. That did it. I said I'm going home, and I'm going to study my Fats Waller records, my Billie Holiday records. I'm going to learn the jazz standards. I was twelve."
While still a teenager, he began performing in the cabarets and jazz clubs of Toronto and studied voice with José Hernandez and Bill Vincent. He continued performing in the 1980s as part of the cabaret act Micah Barnes Trio (along with his drummer brother Daniel) while also working in film, TV, theatre and radio.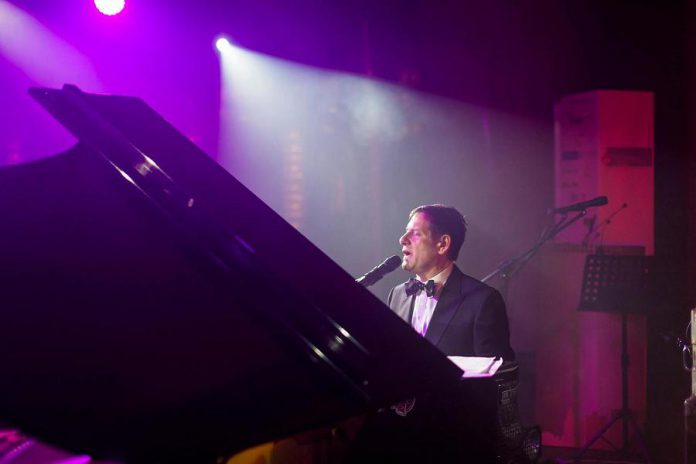 In 1990, Micah joined the a capella pop group The Nylons, replacing the departing baritone Paul Cooper, and performed with the group until 1994.
"It was like going to university as a performer," he says in a 2017 interview with Peter Hum of the Ottawa Citizen. "I still use much of what I learned today in terms of stage craft, business savvy, and also how to take care of myself physically, emotionally, and spiritually while on the road."
After leaving The Nylons in 1994 to pursue his own creative interests, Micah recorded his first solo effort Loud Boy Radio — a mix of personal lyrics, rock and roll, hip hop, and techno — and moved to Los Angeles. As he toured the album as the band Loud Boy, he drew the attention of L.A. remix/production team Thunderpuss (Barry Harris and Chris Cox) and they collaborated to release the single "Welcome to My Head", which hit number one on Billboard's club chart.
Later, Micah recorded a self-titled piano and vocal version of his Loud Boy songs, and attracted a more jazz-oriented audience. When jazz diva Molly Johnson heard the record, she invited Micah to open for her during her national tour and he moved back to Canada.
In addition to performing, Micah is also a vocal and performance coach. He began teaching in 1996 while in L.A., operating his own school called Singers Playground. He was a vocal coach on CBC TV's talent competition How Do You Solve a Problem Like Maria? and his clients have included Emmy award-winning actress Tatiana Maslany, the multiple-role-playing lead of the Canadian sci-fi thriller television series Orphan Black.
"I got the call one day," Micah says, referring to Maslany. "One of the clones on her show had to sing. So suddenly up the stairs bounces the petite, little, bright, smart, creative young woman and we went to work to get her singing voice in shape for Orphan Black. I had a blast and went on set to work with her."
VIDEO: "New York Story" – Micah Barnes

VIDEO: "Harlem Moon" – Micah Barnes

With New York Stories, Micah has returned to his first love: jazz. The first single "New York Story" shot to the top of the jazz charts in both Canada and the US, and resulted in Micah being named the Toronto Indie Awards best Jazz Act of 2014. Mark Rheaume of CBC Radio proclaimed "The combination of Micah Micah and New York City is as logical as it is irresistible."
And Micah's love affair with jazz doesn't end there. He is currently working on a new album featuring the famous singers and songwriters of the Las Vega strip, including songs first recorded by Sammy Davis Jr, Tony Bennett, Nat King Cole, Mel Torme, and Frank Sinatra.
Tickets for Micah's June 23rd performance are $29.50 and are available in person at Showplace Performance Centre (290 George St. N., Peterborough), by phone at 705-742-7469, or online at www.showplace.org.