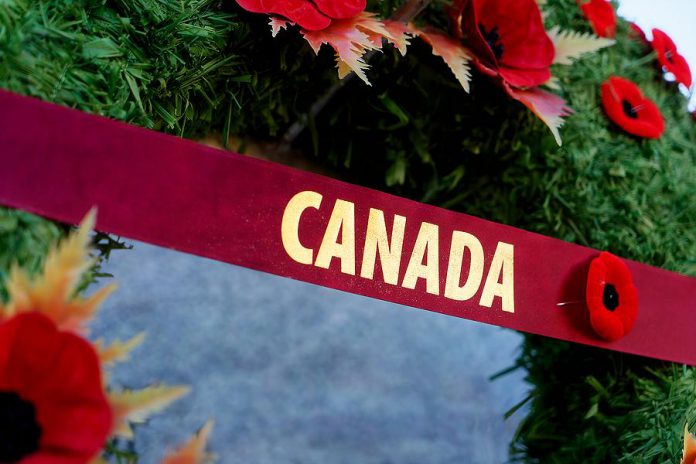 ---
Awards Of Excellence & Social Gala Tickets Are Now Ready For Pick Up

If you have purchased tickets for the Chamber's Awards of Excellence & Social Gala this Thursday, November 8th, tickets are now available for pick-up at the Chamber office (12 Queen Street).
Tickets will be available for pickup until Thursday, November 8th at 12 p.m.
Upcoming Remembrance Day Ceremonies
The Chamber is participating in the following Remembrance Day Ceremonies this week. The Chamber thanks all those who have volunteered their time to represent the Chamber as a wreath layer.
Bridgenorth Remembrance Day Ceremony – Wednesday, November 7th
The Chamber will be represented by Chamber Board President Tonya Kraan, Strexer Harrop & Associates.
Ceremony begins at 10 a.m. at Heritage Park (804 Ward Street, Bridgenorth).
Refreshments and a light lunch following the service will be served at Bridgenorth United Church by the United Church Women.
Curve Lake Remembrance Day Ceremony – Sunday, November 11th
The Chamber will be represented by Chamber member Erin McLean, McLean & Buckhorn Berry Farms.
Ceremony begins at 10:30 a.m. at the Curve Lake First Nation Cenotaph at the Curve Lake Community Centre (20 Whetung St. E., Curve Lake).
A luncheon will take place following the ceremony at the Community Centre.
Warsaw Remembrance Day Ceremony – Sunday, November 11th
The Chamber will be represented by Chamber Board Secretary/Treasurer Kevan Herod, Herod Financial Services.
Ceremony beings at 11 a.m. at the Warsaw Cenotaph (adjacent to the Kawartha Buttertart Factory, 895 Water St, Warsaw).
A luncheon will take place at the Town Hall at the Municipal Building (894 South Street) after the ceremony.
Apsley Remembrance Day Ceremony – Sunday, November 11th
The Chamber will be represented by Chamber member Jessica Tucker, Shoreline Furniture Co.
Ceremony begins at 11 a.m. at the Apsley Legion (109 Burleigh St, Apsley).
Lakefield Remembrance Day Ceremony – Sunday, November 11th
The Chamber will be represented by Chamber Board Director Penny Wilson, The Cozy Home.
Ceremony begins at 10:50 a.m. at Cenotaph Park (2 Queen Street, Lakefield).
Weed And The Workplace Information Session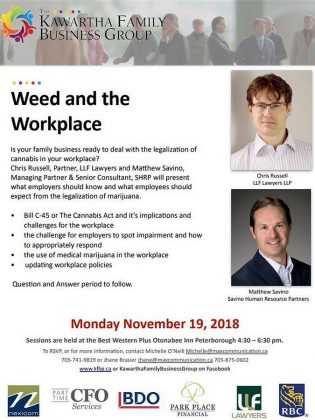 The Chamber is partnering with the Kawartha Family Business Group on their Weed and the Workplace Information Session.
Join the Chamber on Monday, November 19th at Best Western Plus Otonabee Inn in Peterborough. The event will be taking place from 4:30 to 6:30 p.m..
Attendance is limited, with only 20 spots available. Buy your tickets now! Tickets are $15 (please note: the $15 ticket price is only available to Kawartha Chamber members).
Chris Russell, Partner at LLF Lawyers & Matthew Savino, Managing Partner & Senior Consultant at Savino Human Resources Partners will discuss:
What employers should know & what employees should expect
Bill C-45 and its implications & challenges for the workplace
The challenge for employers to spot impairment and how to appropriately respond
The use of medical marijuana in the workplace
Updating workplace policies
A Q&A period will follow.
Live Auction Sneak Peek

The Chamber has five amazing packages up for grabs for the live auction at the Awards of Excellence and Social Gala this year! See them all.
If you are unable to attend the Gala, but would like to submit a bid for one of these packages, please email generalmanager@kawarthachamber.ca with your maximum bid, and include "Auction Bid" in the subject line. Please include a name and phone number. A proxy bidder will be assigned to bid on your behalf in increments no higher than your maximum bid.
Lace Up Your Skates
Enjoy an exclusive outdoor skate on Lakefield College School's Bob Armstrong Shinny Rink.
Bring your friends for a game of pick-up hockey, enjoy a leisurely family skate, or plan a holiday party with your staff. This 1.5 hour session is valid from December 2018 to March 2019.
Finish your skate off with three large pizzas provided by Pizza Hut in Lakefield.
A 1-1/2 hour ice rink rental at Lakefield College School.
3 large pizzas donated by Pizza Hut in Lakefield.
The Chamber thanks donors Lakefield College School and Pizza Hut.
4000 Cuddles

Curl up with the 4000th Cuddles for Cancer blanket and enjoy cozy cuddles for years to come!
Hand tied by Cuddles for Cancer founder Faith Dickinson, this blanket is sure to warm your heart. Cuddles for Cancer was created six years ago. Since then, blankets have been sent to over 25 countries across the globe.
Half of the proceeds will be donated back to Cuddles for Cancer to support the creation of Cuddles blankets for those in need.
The Chamber thanks donor Cuddles for Cancer.
Airplane Toss For the Elmhirst's Resort Package
If you're attending the Awards of Excellence and Social Gala this Thursday, November 8th, get creative and make a paper airplane to bring and& toss at the event!
The Chamber is going to have a draw for this amazing prize at the Gala. The Chamber thanks donor Elmhirst's Resort.
Sunday Brunch & Flight Package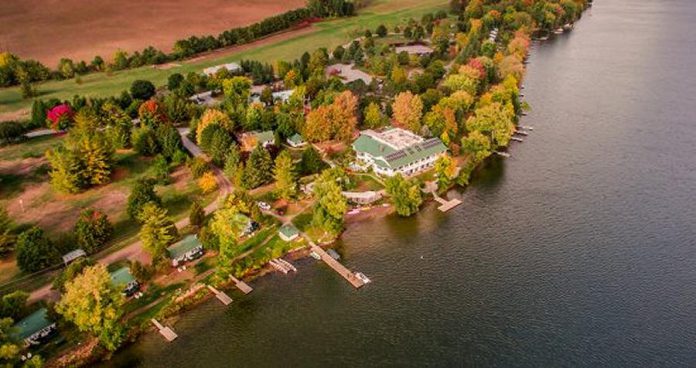 Take in the scenic views of Rice Lake from the air! Enjoy a Sunday you won't forget with a Sunday Brunch & Flight Package for two.
The package includes:
A sightseeing flight for two compliments of Elmhirst Vacation Air
Sunday brunch for two at Elmhirst's Resort.
Women Entrepreneurship Fund Information Session
Community Futures Peterborough is hosting an Information Session on the new Women Entrepreneurship Fund this Wednesday, November 7th from 10 to 11 a.m..
The Information Session is taking place at 270 George Street North (Venture North building) in Peterborough in the Training Room (basement level).
This is a great funding opportunity for a women-owned or women-led business or organization. The fund is a $20 million investment and provides up to $100,000 in non-repayable contribution funding for 12 months, and is specifically for for-profit small-to-medium enterprises that have been in business for two or more years (excludes not-for-profits). The program is to support business expansion or pursuit of global markets.
Applications for the fund must be received by November 15th.
Grand Opening Of The Hallmark Crown Gift Store
Join Lakefield I.D.A. Pharmacy on November 14th at 1 p.m.m for the Grand Opening of their Gold Crown Gift Store.
Resume Writing Workshop
Agilec is hosting a Resume Writing Workshop at Lakefield Public Library in the Centennial Room at 6 p.m. this Thursday, November 8th.
Register in advance with the Lakefield Library at 705-652-8623. Registration is required.
Performing Arts Lakefield Concert Series: ViVA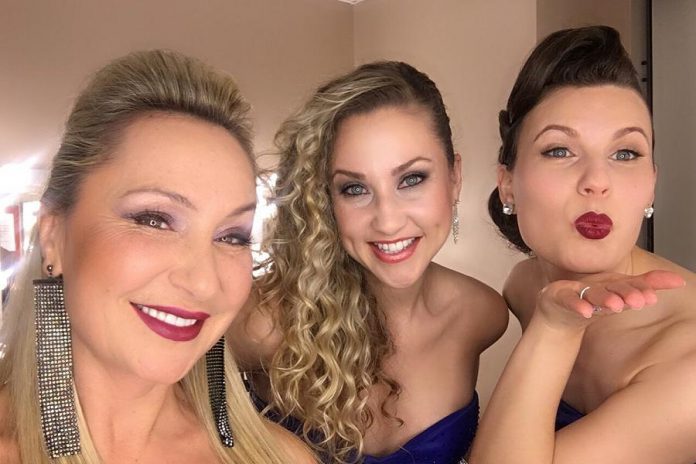 Join Performing Arts Lakefield on Friday, November 9th at 7:30 p.m. at Bryan Jones Theatre at Lakefield College School for their Concert Series featuring ViVA.
ViVA is an award-winmig all-female trio of classically trained opera singers with a long list of solo credits including numerous operatic roles, classical concerts, musical theatre, pop, and even jazz. They have serious vocal prowess, showcasing spectacular high notes, heroic crescendos and captivating three-part harmony.
Miskin Law Professional Corporation Office Relocation
Miskin Law Office has relocated their office to 100-351 Charlotte Street in Peterborough.
Their new office opened last Monday, October 29th.
Dinner Theatre At Buckhorn Community Centre
Buckhorn Community Centre is hosting their autumn dinner theatre from November 2nd to 4th and November 9th to 11th.
This year's presentation is Bob's Your Elf by Norm Foster, directed by Deb Crossen.
Find out more. If you have any questions, please call the BCC at 705-657-8833.
Lakefield Pantry 38th Anniversary Celebrations
Lakefield Pantry is celebrating its 38th anniversary.
Drop by this week and enjoy some of Jennie's home baking, enter their daily draws, and take advantage of special savings — with 10 per cent off everything int he store until November 10th!
Follow them on on Facebook for special pop-up deals.
Congratulations to the Lakefield Pantry on 38 years!
Chamber Members Are Hiring
Griffin's Greenhouses – Evergreen Designer
The designers at Griffin's Greenhouses are looking for one person to join the team to assist in the creation of hundreds of evergreen arrangements.
Contact Vikki if you are interested at 705-652-8638 or by email at griffinsgreenhouses@bellnet.ca.
The Village Inn – Front Desk (Nights)
The Village Inn in Lakefield is looking to fill a Front Desk Night position (11 p.m. to 7 a.m.)
You can email your resume to info@villageinn.ca or drop it off in person.
Opioid Epidemic: Second Information Session Announced
A second Opioid Information Session is being held this week on Wednesday, November 7th at 7 p.m. at Selwyn Outreach Centre.
Speakers include: Tim Farquharson, Deputy Police Chief; Magdy Kamar and Dr. Samier Kamar, pharmacists; and Daryl Ralph, Clinical Counsellor for drug addiction.
The event is free, and may help save the life of someone you care about.
Upcoming Events
Business Fundamentals Workshop: Profitable Operations – Nov 14th
One Stop Christmas Shop – Nov 17th
Christmas at the Marshland – Nov 17th-18th
Lakefield Santa Clause Parade – Nov 18th
Annual Curve Lake Christmas Craft Sale – Nov 18th
Apsley Santa Clause Parade and Celebrations – Nov 24th
8th Annual Buckhorn Holiday Home Tour – Nov 25th
Lakefield Christmas in the Village Holiday Home Tour – Nov 30th-Dec 2nd
For more information about the businesses and events listed above, please visit the Kawartha Chamber of Commerce & Tourism website at kawarthachamber.ca.
All photos supplied by Kawartha Chamber of Commerce except where noted.