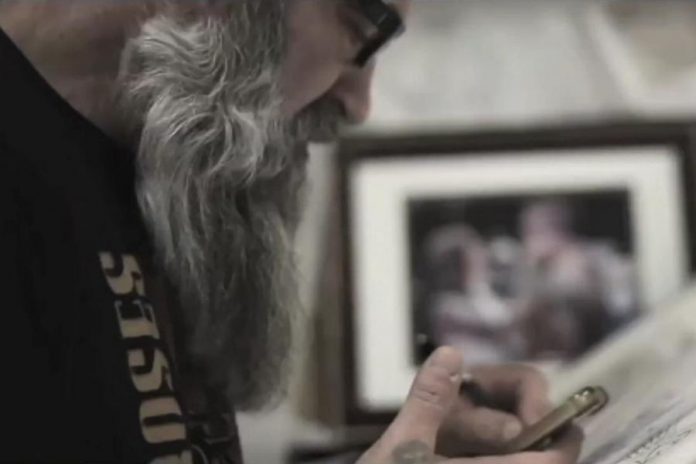 After more than 11 years at his location at 388 Water Street, Mike Andrews is moving his tattoo shop to George Street at the former location of The Nutty Chocolatier.
"Like a shark, you need to keep moving forward," Mike laughs, when we ask him why he is moving Mike's Tattoo & Piercing to 345 George Street North.
Mike said it was a series of events and "the universe lining up" that led to the decision to move.
The Nutty Chocolatier closed at the end of September. The building is owned by David Abramsky (who used to own the nearby Charlotte Jewellers). When Mike found out from the property manager that space would be available, he decided to lease it and renovate the space.
Mike also says he would have had to make improvements at his existing location to keep the business viable.
"It made sense to make this move to the larger space," he says.
With the help of his brother, Mike is currently renovating the new location, which will give Mike's Tattoo & Piercings more visibility downtown.
It will also allow him to add two new tattoo artists to the business. Mike is keeping the new artists secret for now, but says he'll be doing lots of promotion in the new space.
The larger space will also allow Mike's friend, Mike Wacker of On Target Designs, to operate his vinyl printing business in the back section of the new store, and also offer decals and custom made t-shirts.
VIDEO: Mike's Tattoo Army

He says they are on target to open in the new location on Thursday, January 3rd.
Mike has been in Peterborough for 22 years and is very appreciative of the support the commnity has shown him.
"I'm never leaving," he affirms. "I love it here. There is a lot of opportunity and I love being downtown."
Keep an eye on shop Mike's Tattoo & Piercings' Facebook or Instagram account for updates.