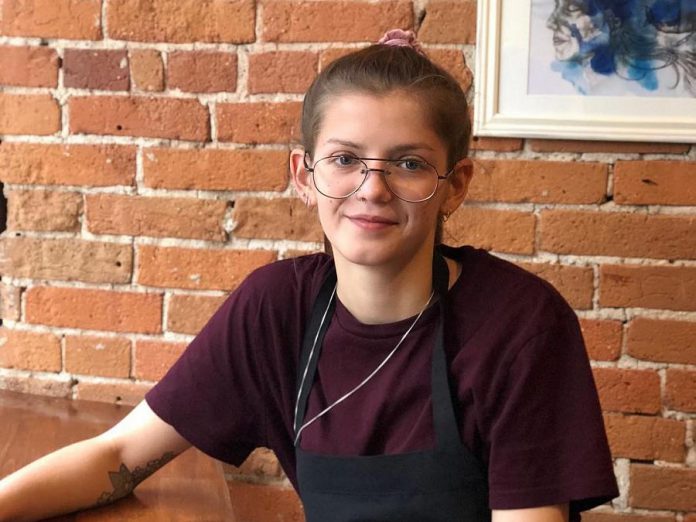 The Food Forest Cafe in downtown Peterborough has a new owner: 19-year-old Lasair Wood.
According to an Instagram post by her mother, Margaret Thomas-Madden, Wood took over ownership of the cafe on Wednesday (December 12).
The Food Forest Cafe, which offers plant-based and gluten-free organic food, was founded in 2013 by Katie Lynn and Adam Deck. Originally located on George Street, the cafe moved to its current location at 135 Hunter Street (previously occupied by Maggie's Eatery) in May 2015.
In mid 2017, Lynn and Deck sold the business to Laura Barker.
According to Thomas-Madden, Wood has worked in the kitchen at the cafe for the past year, where she rediscovered her love of cooking.
"Recently, when the restaurant came up for sale, she confided in me that she wanted to buy it," Thomas-Madden writes on Instagram. "In six short weeks, her ambition made today possible."
Here is Thomas-Madden's complete Instagram post of the announcement: