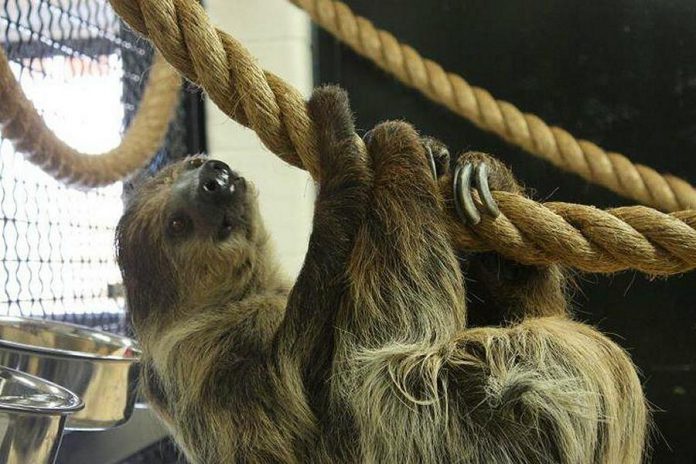 Peterborough's Riverview Park and Zoo has announced that Porsche the two-toed sloth passed away suddenly on Monday, March 4th.
She was 27 years old.
Along with a two-toed sloth named Ferrari, Porsche came from the Calgary Zoo in 2013 following the raging flood that devastated that zoo with up to four metres of water.
"With her gentle nature, captivating eyes and charming behaviour, Porsche was very popular with our visitors," states a media release from the Riverview Park and Zoo.
VIDEO: Porsche and Ferrari at the Riverview Park and Zoo
Porsche had been struggling with serious medical issues over the past few years, the zoo says, but seemed to be doing well recently.
The zoo says Porsche died overnight on March 4th from the final stages of kidney disease.
"We would like to thank our staff and Dr. John Sallaway for their assistance with Porsche's ongoing treatment and care," the zoo states in the media release.
Two-toed sloths are found in Central and South America, typically in humid and warm tropical and subtropical forest habitats. They are so named because of the two long claws on each of their front feet.
Although Porsche's death was unexpected, the average life span of a two-toed sloth in captivity is around 30 years.