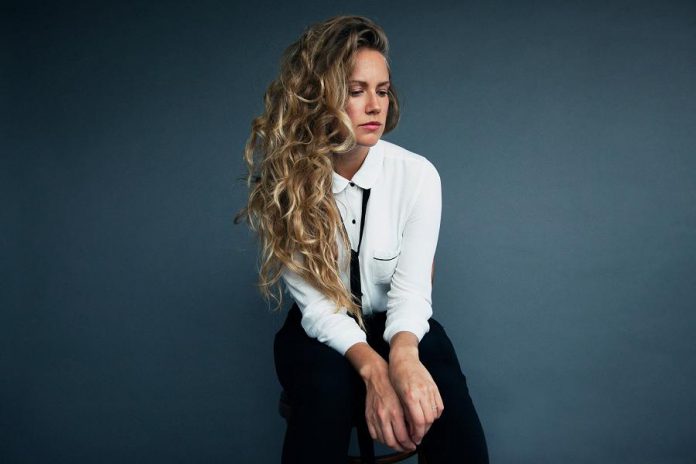 If you missed Toronto singer-songwriter Megan Bonnell last November when she opened for The Once at Market Hall Performing Arts Centre, you'll have another chance to see her when she returns to Peterborough for a solo show at the Market Hall on Thursday, March 28th.
Peterborough singer-songwriter Evangeline Gentle will open the show.
Bonnell, who is touring in support of her critically acclaimed 2018 album Separate Rooms, is quickly becoming recognized as one of Canada's leading female singer-songwriters.
Recently she was selected as one of more than 100 musicians and bands to perform during JunoFest in London, Ontario on March 15th and 16th (she'll take the stage at the Rosewood Room at 10 p.m. on Saturday, March 16th), prior to the Juno ceremony on Sunday, March 17th at Budweiser Gardens in London.
Bonnell was also one of "today's hottest Canadian acts" invited by CBC Music, as part of their coverage of the Junos. to cover a tune by a past winner in the single of the year category. Bonnell performed her renditon of "Try" by Blue Rodeo, originally sung by Jim Cuddy, which won single of the year at the 1989 Juno Awards.
VIDEO: "Try" by Blue Rodeo performed by Megan Bonnell

"It's always been a favourite of mine, since I was little," Bonnell tells CBC. "It's one of those songs that comes on the radio, and you can't help but crank it up and sing along with Jim's vocals. His voice just kind of soars and cuts through everything and it's so beautiful."
While Bonnell has yet to receive her own Juno nomination, that may only be a matter of time. She was nominated for two Canadian Folk Music Awards in 2016 for her sophomore release Magnolia, including solo artist (she lost to David Francey).
More recently, music critics have gushed over her third record, Separate Rooms, describing it as "an album that begs to be heard" (The Spill Magazine), "a powerful collection of reflective, genre-defying pop-folk balladry" (Exclaim!), and "absolutely enlightening and beautiful" (Canadian Beats Media).
VIDEO: "We Are Strangers Now" – Megan Bonnell

Bonnell grew up in rural Ontario in Caledon East, where she taught herself to play piano by ear as a child. As a teenager, she studied voice at Mayfield Secondary School in Caledon, and played her first gig at the Caledon Inn, right next to her family home, as a contestant on Caledon Idol.
"I would go down there with my family and friends and sing Dixie Chicks or Jewel songs," she says in an interview with Coral Andrews of the Waterloo Region Record. "That was laughable now because I was a teenager, but singing there is where I gained my appetite for performance."
In her late teens, Bonnell started a band and then moved to Toronto to study English literature and political science at the University of Toronto. After graduating, she decided to concentrate on her musical career. While working as a barista in Toronto, she met musicians and producers Chris Stringer and Joshua Van Tassel, who eventually produced her debut release Hunt and Chase in 2013.
VIDEO: "Golden Boy" – Megan Bonnell

They would go on to produce her second release Magnolia in 2016 as well as her latest full-length album, Separate Rooms, which was released in April 2018.
With Separate Rooms, Bonnell demonstrates her maturity as a songwriter by tackling intense subject matter including mental illness, early pregnancy loss, and the dissolution of love.
"This album is the most personal body of work I've written," she says in an interview with Jason Schneider of FYIMusicNews. "As we get older, we gain a more definite sense of who we are and what we want to say. My emotional understanding and awareness have deepened, and with that comes a more honest and articulate voice."
VIDEO: "Your Voice" – Megan Bonnell

VIDEO: "Separate Rooms" – Megan Bonnell

Bonnell co-wrote the record's eponymous track — a reflection on the dichotomy between companionship and loneliness in relationships — with Juno-nominated musician Donovan Woods, with whom she developed a friendship after opening for him years ago.
"I had a specific verse idea for the song," she says. "I really wanted to bring that to Donovan because I knew he would help shape this song where I needed it to go."
Last November, the Society of Composers, Authors and Music Publishers of Canada (SOCAN) presented Bonnell with a No. 1 Song Award for "Separate Rooms", which topped the CBC Radio 2 Top 20 chart in May 2018.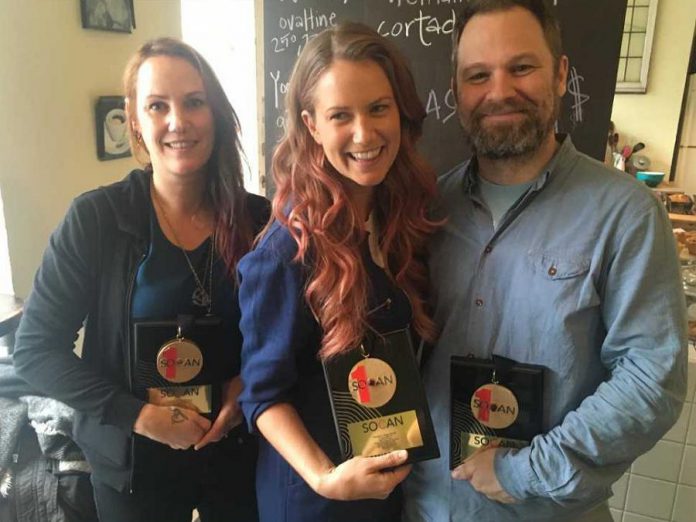 Bonnell has spent the last four years touring Canada and the U.S. as well as making debut performances at European festivals including BIME Live Festival in Bilbao, the Barcelona Jazz Festival, and The End Festival in London.
She also regularly tours with Great Lake Singers (Bonnell co-wrote the song "Someday I'm Going to Kill You" on Separate Rooms with Great Lake Swimmers bassist Bret Higgins).
Tickets for Bonnell's March 28th show are $20 for general admission or $25 for an assigned cabaret table seat, and are available at the Market Hall box office, by phone at 705-749-1146, or online at markethall.org.
VIDEO: "The Strongest People Have Tender Hearts" – Evangeline Gentle

Peterborough's own Evangeline Gentle will be the opening act.
Gentle was named Emerging Artist at the 2015 Peterborough Folk Fest, Best Female Vocalist of the year at the 2015 Wire Awards, and has opened for well-known Canadian musicians like Basia Bulat, Craig Cardiff, Matt Andersen, and Terra Lightfoot.