This month, food writer Eva Fisher samples the new locally inspired menu at the freshly renovated Riverside Grill Restaurant at Holiday Inn Peterborough-Waterfront (and shares a special offer for kawarthaNOW.com readers), marvels at the delicious cheesecakes at the soon-to-be-opened Cake by the Lake in Bobcaygeon, looks forward to the big reveal as Sam's Place Deli in downtown Peterborough gets a new look, and checks out the new vegan brunch menu at Nateure's Plate.
---
New locally inspired menu rocks renovated Riverside Grill Restaurant at the Holiday Inn
The Riverside Grill Restaurant at Holiday Inn Peterborough-Waterfront (150 George St. N, Peterborough, 705-740-6564) has a fresh new menu — and a special deal for kawarthaNOW.com readers.
The menu was developed by Chef Hugh Hillman, but General Manager Grant Zwarych notes that the entire staff brought ideas forward to help shape a menu with lots of exciting options.
Grant says that local options are fundamental to the new menu.
"We're trying to promote local and keep money in our community if we can."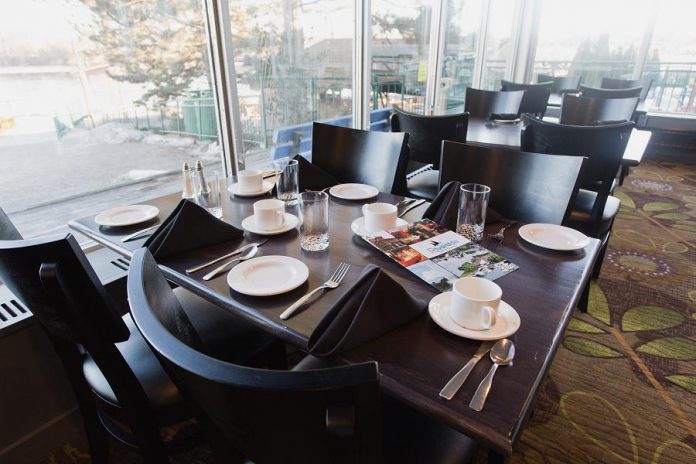 Starters notably include drunken shrimp poached in Smithavens Brewing Company Kellerbier and served over a tomato sauce with onion, ginger, garlic, and scallions and Smithavens Kellerbiere, mussels steamed in O'Leerie Stout from the Publican House and served with a side of garlic bread, and more.
The entrees are similarly inspired. The locally raised ribeye with a sweet potato mash infused with Staples maple syrup was a standout, as was the pad thai — fresh and flavourful with just the right amount of heat. See the full menu here.
Fans of the Riverside Grill Restaurant will know that it has offered local options for years, including the Kawartha Choice burger, an ever-changing burger made with ingredients from local farms. This program was started 14 years ago.
The dining room is freshly renovated, with large, bright windows offering an unparalleled view of the river. Even on a bleak March day you can watch the ducks on the water while you dine. It's beautiful, and Grant agrees.
"It's the most scenic restaurant in town. Not because I work here. The same goes for the patio. Where else can you have burgers, a cold beer, a glass of wine, five or ten feet from the water?"
In celebration of the new menu, kawarthaNOW.com readers are eligible for a special deal: half-priced appetizers from 5 to 6 p.m. with the purchase of a beverage. Just mention the code "kawarthaNOW" to your server when ordering. You have until April 30th to redeem this offer.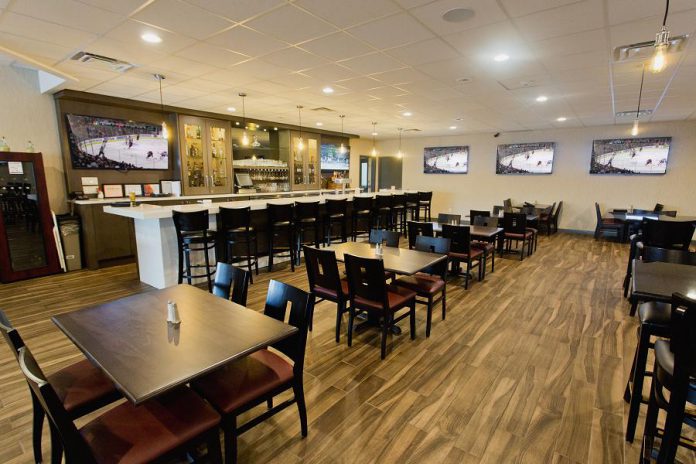 For more information on Holiday Inn Peterborough-Waterfront, visit holidayinn.com/waterfront and follow Holiday Inn Peterborough-Waterfront on Facebook and Instagram.
Cake by the Lake opening this spring in downtown Bobcaygeon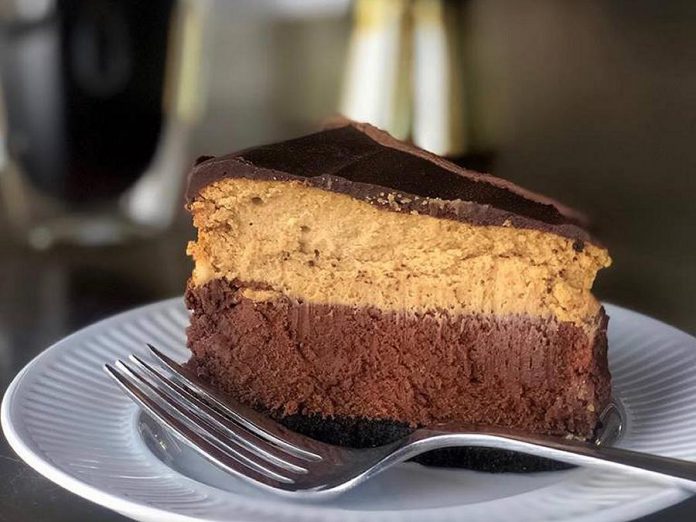 What could be better than Cake by the Lake? Baker Amanda Pascoe is expanding her market business to a new bakery in downtown Bobcaygeon, where she will make and sell her cheesecakes and sugar cookies.
Amanda says that the new location at 1 Main Street will allow her to meet demand from her existing customers, as well as sell to restaurants. The cheesecakes have been a hit at the Bobcaygeon Farmers' Market, where they routinely sell out.
They are particularly well known for their mini cheesecakes, which are sized to serve one or two people.
The most popular flavours are raspberry swirl and chocolate chunk, but Cake by the Lake makes a wide variety seasonally including mocha, peach crumble, pumpkin and key lime. Fresh ingredients are key to every recipe.
"It takes about a gazillion hours to squeeze the juice out, but it's worth it," Amanda says.
Amanda began selling her cheesecakes two years ago from a Facebook page, and her business grew from there.
"Honestly, I just love to bake, I always did it on the side, and more than often people would tell me, 'You should really sell this stuff.' I thought I'd give it a go."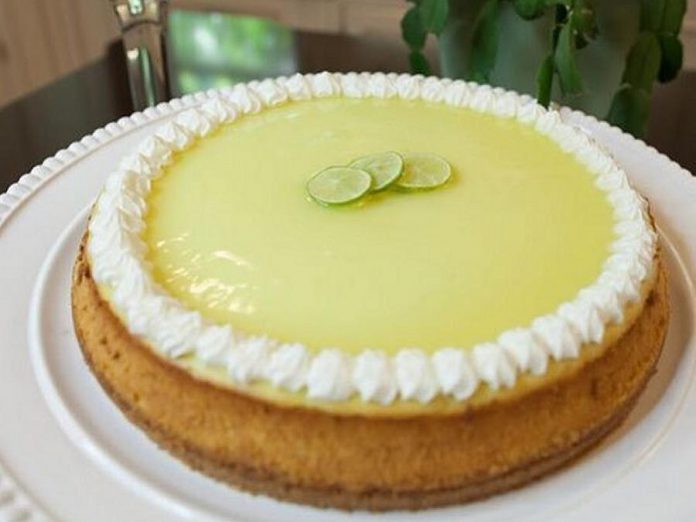 The years of baking have paid off.
"Each and every recipe is so different. There's a lot of love and patience that go into them."
Amanda hopes to open Cake by the Lake by the end of May. Gluten-free options will also be available.
For more information, visit Cake by the Lake on Facebook at www.facebook.com/Amandascakebythelake.
Sam's Place Deli in downtown Peterborough is getting a new look and logo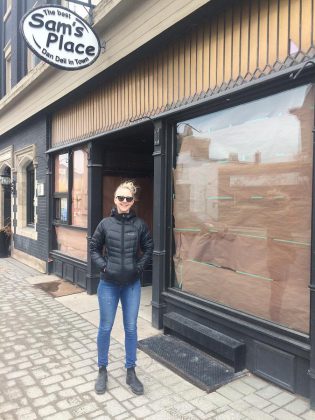 Sam's Place Deli (188 Hunter St W, Peterborough, 705-876-1900) is getting a fresh new look. The downtown deli is closed for what owner Sam Sayer calls "a facelift", which she says is geared toward making better use of the space.
"A lot of it is to make it look more polished. We're going to try to increase our efficiency on food preparation, and with that gain a few more seats."
The refresh will include a rebrand, with a new logo that has yet to be unveiled.
The renovation will allow for more grab-and-go foods, so if you're in a hurry you won't have to wait for a sandwich.
There isn't a firm date for reopening, but they are shooting for March 18th. This will give time for Sam to cure, smoke, and prepare the mea — a constant in this popular deli.
"I would love people to know how fresh our product is and how much work goes into what they're eating. It's not like we're a sandwich shop like any other sandwich shop. I make all of the protein on our menu from scratch. I get it from the butcher, and then I put magic into it, and then you can eat in on a sandwich."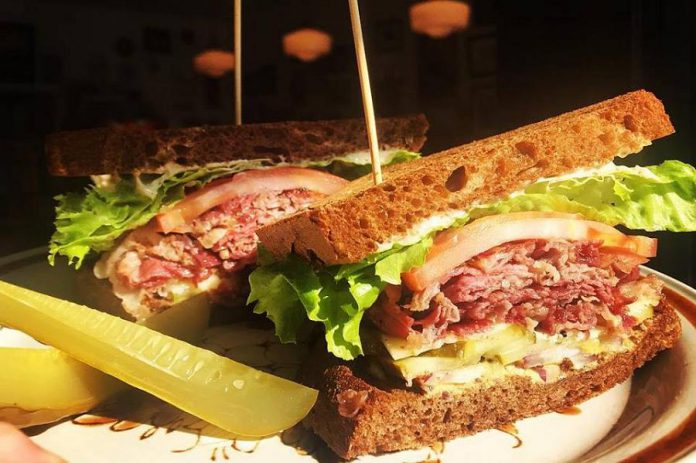 Sam notes that nine years of success have made this renovation necessary.
"Thank you so much for years of support. We'll be breaking the budget a bit on this but it hopefully will be worth the while."
For more information on Sam's Place Deli, visit their Facebook page at www.facebook.com/samsplacedeli.
Nateure's Plate serves brunch classics with a vegan twist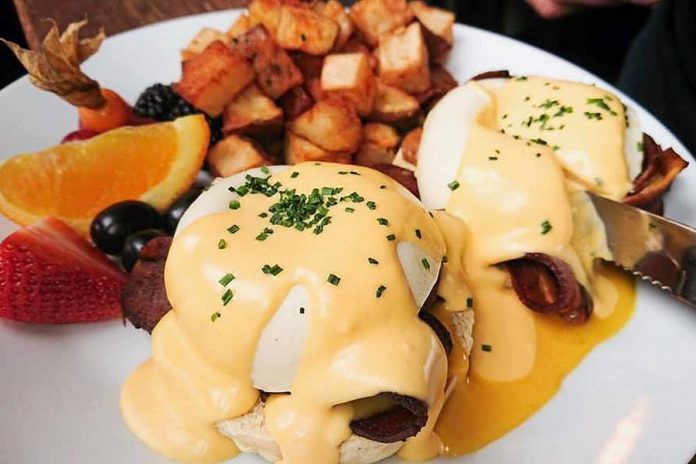 A popular Peterborough restaurant has a new brunch menu featuring chicken and red fife wheat waffles with honey butter, eggs benedict, buttermilk pancakes, and more.
Nateure's Plate's (182 Charlotte St, Peterborough, 705-874-1215), owned and operated by brother-and-sister team Nathan and Danielle White, has developed a unique brunch menu that emulates some of the best classic brunch cuisine, but without any animal products — it's entirely vegan.
The new brunch menu builds on Nateure's Plate's reputation for preparing vegan food that doesn't seem vegan, including chicken wings, burgers, fish and chips, and more.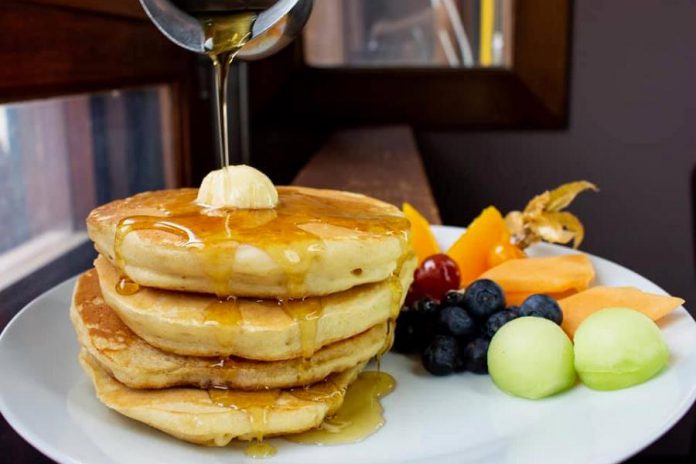 Sophisticated culinary techniques create art on the plate. For example, the egg yolks for the eggs benedict are made from vegan ingredients, but when you break into them they're runny just like a regular egg. Nathan uses molecular gastronomy techniques to create this effect.
Mimosas and caesars will be available for those who would like a beverage with their brunch.
Nateure's Plate has been a hit with vegans and non-vegans alike.
"The people who I want to cater to are people who are interested in eating more plant based, but also people who would never think of stepping foot in a vegan restaurant," Nathan explains.
VIDEO: Vegan chicken and waffles for brunch at Nateure's Plate
"It's a happy medium," he adds. "We use plant-based ingredients but we try to make them taste and have the same texture as their real animal counterparts."
The restaurant also has options for those who prefer vegan food that doesn't simulate meat products.
"We also have bowls and sandwiches that don't use the mock-type meats," Danielle says. "It's a well rounded menu."
For more information on Nateure's Plate, visit nateuresplate.com.