If you want to enjoy the freedom of independent travel, but let someone else handle all the transportation and hotel arrangements, DeNureTours offers vacation opportunities that delivers the best of both worlds — in New York, Nashville and Chicago.
Packaged as a "Your Way" vacation, DeNureTours has handcrafted an itinerary with motorcoach transportation, accommodation in centrally located hotels, some meals, and a savvy tour director to help advise you along the way.
However, this is no cookie-cutter experience. Unlike DeNure's fully guided tours, on a Your Way tour you're free to spend your sightseeing time however you like. Maybe you want to catch a game, go on an outdoor adventure, enjoy culinary delights, or go shopping.
"This is what makes the Your Way program so appealing. It can be as structured or as open ended as you want it to be," says Howard Herman, product development manager at DeNureTours for 30 years and responsible for designing the agency's tours in North America.
"We give travellers the option to design their vacation with some guidance from DeNureTours."
Upon arrival in a city, DeNure's tour director and a local guide will give you an orientation tour on their luxury motorcoach. You'll learn how to use the public transportation, understand the general layout of the city in relation to its most famous monuments, get a brief refresher course on the city's history, and tips and tricks to getting the best service while dining.
Then you're free to do your own thing, mapping out the day to include what's important to you. DeNure's tour director will be at your disposal for advice and assistance, should you need it-whether it's getting tickets to a show or directions on how to take the subway, explains Herman.
"New York and Chicago can be very intimidating cities to visit if you've never been there before," he says. "This is where DeNure is very helpful. It's comforting to have somebody with our experience who can help you get from point A to point B."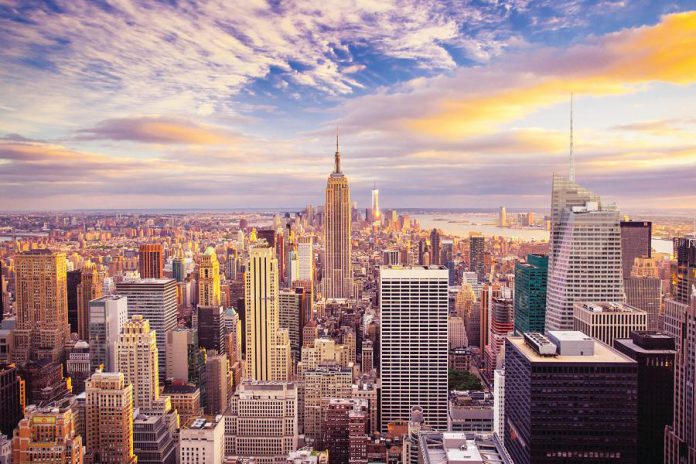 The Your Way program can appeal to a diverse mix of travellers: the intrepid and energetic types who want more than a guided tour, families who want to focus on kid-friendly activities, the mature or laid-back travellers who value the decidedly slower and more intimate pace, and the independent types who simply want to explore away from a group.
Herman says that travellers are also getting more confident both in choosing their destination and using information technology.
"We're going through a transition where in the past our guests really liked being guided through absolutely everything they did. Today, our guests seem much more independent. The 65-year-old of today is much different than the 65-year-old of 15 or 20 years ago. People are more independent, internet savvy, and are doing their research before they go on tour. Their interests are much more varied than what they used to be in the past because they have had that ability to do that research."
DeNureTours' mission is to help you see the world your way, revealing the finest sights and experiences it has to offer. Whether you're after adventure, culture or just want to kick back and relax, DeNure's representatives get you to the heart of your journey and deliver truly authentic experiences.
The tour agency also handles all of the logistics so you can fully enjoy your holiday and avoid the hassles of managing a trip. You select the destination and choose which departure date suits your schedule, and DeNure packages everything up for you to take the stress away of planning the details, including the transportation and accommodation.
DeNureTours is currently offering three "Your Way" itineraries, which all run in the same style, to New York (six days), Nashville (six days), and Chicago (five days). Here are some highlights of what to anticipate on each visit.
New York City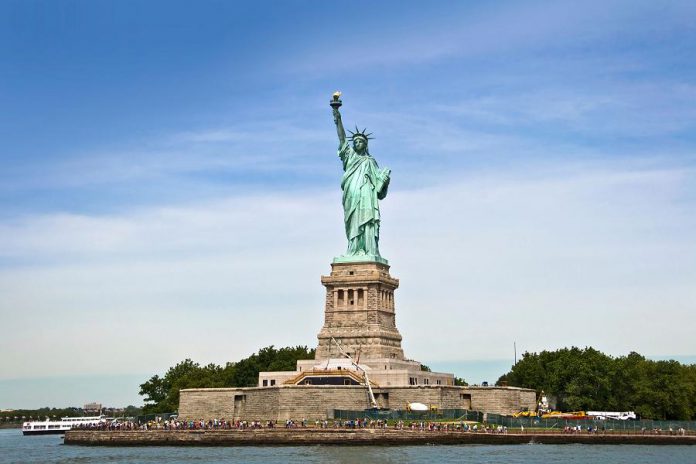 One of the few tour companies to do this, DeNureTours bring their guests to New York City by water.
"Guests start off in New Jersey and take the ferry in to Liberty and Ellis Islands where they will catch their first glimpse of New York City," says Herman.
Spend the entire day exploring the Statue of Liberty (a symbol of freedom since 1886) and the Ellis Island Immigration Museum, where an astounding 12 million immigrants passed through between 1892 and 1954.
"Most tour companies will take guests straight into New York City and might do a day on the water where they circle the Statue of Liberty, but DeNure does this on the way in. Guests get to experience this on their own. Again, they have the freedom, but they also have a structured itinerary where they get on a ferry, enjoy the sights and then head to Battery Park to meet up with their group."
DeNure guests stay at the Marriott Marquis, set in the heart of Times Square at West 46th and Broadway. The sophisticated four-star hotel soars above Times Square, Carnegie Hall and Radio City Music Hall.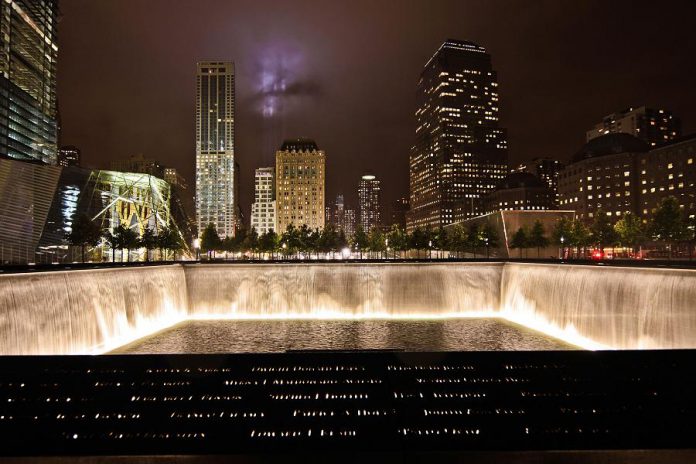 Enjoy a three-hour guided tour of New York City to get your bearings, then the rest of New York is yours to explore. You can try a Broadway show or visit the poignant 9/11 Memorial Museum (a moving tribute to the victims of the terrorist attack and those who risked their lives to save others.)
The One World Observatory (the main building of the rebuilt World Trade Center complex) is also a big highlight, says Herman, and one he highly recommends over the other historic landmarks in New York.
"Personally, I would rather go to the One World Observatory then 30 Rockefeller Center or the Empire State Building. It not only allows you to go deeper into the city's history, but the experience and views are better. You can package a bunch of activities together while you're touring there. People may not think of that when they visit New York. They typically only think of visiting 30 Rock or the Empire State Building. They don't realize that you can get the same, but better experience someplace else."
If guests are interested in touring the 9/11 Memorial, One World Observatory, Rockefeller Center, or Central Park, along with many others within the city, Herman says DeNure can help with the transportation to get them there and pick them up after they take a few hours to explore on their own.
Nashville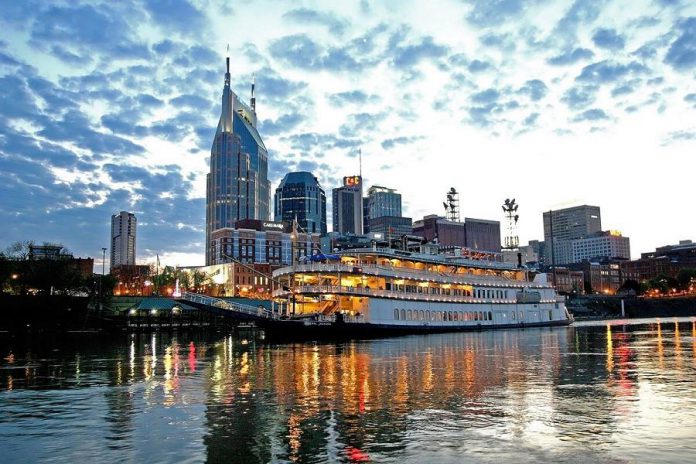 Nashville is known as a recording juggernaut, with the country's most famous stage (the Grand Ole Opry House) and the beating heart of country music.
This tour is ideal for those who want choices. DeNure's introductory tour to Nashville offers a list of optional activities that you can choose from depending on your interests. You can also create your own adventure during your free time.
Christened "Music City, U.S.A.", Nashville is a mecca for aspiring stars. The atmosphere is a mix of traditional southern hospitality and new-age creativity. You can take in the lights of Lower Broadway and stay at the Gaylord Opryland Resort, an extraordinary nine-acre garden village, and one of the largest hotels in the world.
"The Opryland Resort is a destination in itself," says Herman. It boasts a jungle-like atrium, on-site shops, many restaurants and eateries, an 18-hole golf course and a new four-acre water park.
While the hotel is about a 10-mile drive from downtown Nashville, DeNure provides the shuttle service to attractions in the city.
You can hit the Nashville hotspots: the legendary Ryman Auditorium (the Mother Church of country music since 1892) and the Grand Ole Opry House (Tennessee's quintessential country music venue, featuring today's biggest country performers.)
The Country Music Hall of Fame is the memorabilia granddaddy of country music. A sacred monument tracing country's roots to present day, The Hall of Fame recently underwent a $100 million expansion and celebrated its 50th anniversary.
"The Country Music Hall of Fame have their standard exhibits that never change, but they are always adding and rotating exhibits so every time you go there, you see something different," says Herman.
Located within a four-block radius of one another, the Johnny Cash Museum celebrates the life of The Man in Black, the archetypal godfather of outlaw country. The Patsy Cline Museum is a tribute to the legendary songstress who put her stamp on the country music industry and left it tragically at the age of 30.
"The Johnny Cash Museum and the Patsy Cline Museum are extremely well done. Even though they are small, manageable self-guided tours, you do get the feeling that you have experienced everything about those artists," says Herman.
One of the largest showboats ever built, the General Jackson is Old South grandeur. A four-hour paddle-wheel down the Cumberland River shows off Nashville's skyline with dinner and live entertainment.
Herman is quick to point out that the Nashville hospitality is top notch.
"The people in Nashville are so friendly and welcoming of Canadians every time we go there."
Chicago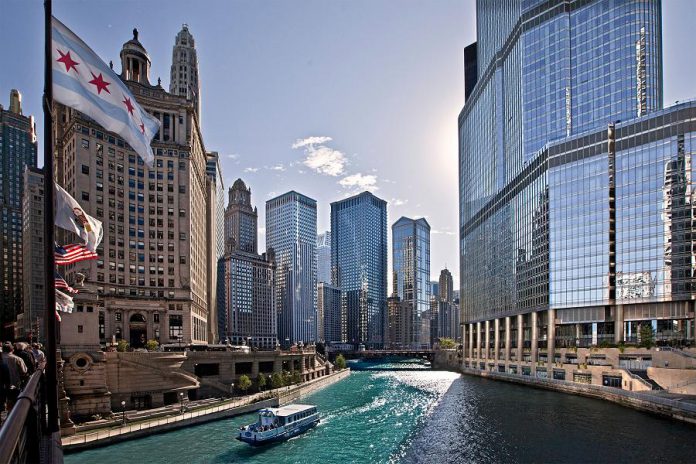 Stay in the heart of Chicago with accommodation in the Magnificent Mile, walking distance of all of the Windy City's most famous attractions, making it easy to explore during your free time.
Experience Chicago's highlights during a guided tour on your first day with DeNureTours. See Navy Pier, the Museum Campus, the Shedd Aquarium, the Field Museum, and the Adler Planetarium.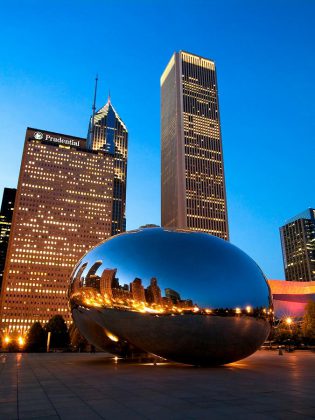 In the Michigan Avenue District, enjoy the Magnificent Mile, a 13-block shopping and cultural hub that stretches from Oak Street to the Chicago River, and is home to fine shopping, millionaires' mansions, remarkable architecture and fascinating museums.
Pay a visit to Millennium Park, the remarkable outdoor public space home to Lurie Garden, Cloud Gate (the "Bean"), and Pritzker Pavilion, a bandshell designed by Frank Gehry. Marvel at Chicago's iconic skyline during a narrated cruise.
If you're looking for a real thrill, the 360 Chicago Observation Deck (formally the John Hancock Observatory) promises just that. The building is the go-to destination for visitors who want to experience the best 360-degree panoramic views of the city and its historic lakefront.
The fearless can tackle Tilt, a hydraulically-tilted bay window that leans riders over Michigan Avenue from the 94th floor via an enclosed moving platform.
A memorable entertainment experience is Tommy Gun's Garage, Chicago's only Speakeasy Dinner Theatre, which is a fun way to relive the Roaring Twenties amid gangsters, flappers, and music.
If you're ready for a Your Way adventure, book your trip with DeNureTours.
DeNureTours Ltd. is located at 71 Mount Hope Street in Lindsay. For more information, call toll-free 1-866-967-9909, email info@DeNureTours.com, or visit denuretours.com. You can also follow DeNureTours on Facebook, Instagram, and Twitter.
This story was created in partnership with DeNureTours.