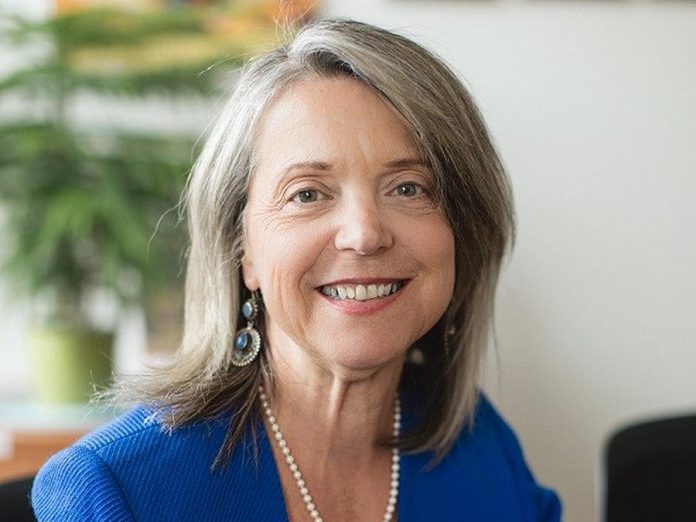 Just a few weeks after learning the Government of Ontario is planning to cut public health spending by $200 million, Peterborough's Medical Officer of Health has extended an olive branch to Peterborough-Kawartha MPP Dave Smith in the hopes he'll learn more about her work and the agency she heads.
"I did invite him to come and spend a day here with me, to shadow me and understand better what the work of public health and the medical officer of health entails," says Dr. Rosana Salvaterra.
"I see our Member of Provincial Parliament as being another important influencer for healthy public policy. We depend on him to be thinking about the health and well being of our community. We need him to be a well-informed advocate and champion for our community."
That invitation comes on the heels of MPP Smith, in a written statement, accusing Dr. Salvaterra of "fear mongering" in response to the province's plan to reduce the number of Ontario public health agencies from 35 to 10, giving those 10 agencies much larger jurisdictions to cover.
Advertisement - story continues below
Dr. Salvaterra has said the move will lead to the disbanding of the local board of health and, with it, the position of medical officer of health. However, for both her and board of health chair Kathryn Wilson, the real frustration is born from what they allege has been a lack of consultation with public health care officials leading up to the decision to cut the budget.
"It was shocking to learn that such a profound change to the public health system in Ontario was being considered without any advance warning," Wilson says.
"The entire board (or health) was quite shocked, dismayed, upset. The ministry needs to consult with those who understand public health firsthand. In the past, neglecting public health has had consequences. There were public inquiries following SARS and the Walkerton water crisis and both found public health is usually taken for granted until a crisis occurs."
Dr. Salvaterra, who has served as medical officer of health since 2008, fully concurs but holds out hope that there remains an opportunity to work with the provincial government on its plan to restructure public health care in the province.
"The hope is we can engage, in an authentic and transparent way, with the provincial government and its representatives in coming up with changes to the public health system that are going to benefit the communities we serve and maintain our very strong close connections with local government," says Dr. Salvaterra.
Advertisement - story continues below
"In order to prevent hallway health care, and prevent people from becoming patients in the first place, we need to invest upstream. We need to ensure we have a strong and robust public health system and we need to do that together. Any changes must be done with the full engagement of local boards of health and the communities they serve."
That said, Dr. Salvaterra maintains the province's plan, as she understands it, is deeply flawed.
"It's certainly very clear to me that if you were to take 35 boards of health and amalgamate them into 10, it's going to cost a lot of money. Amalgamations always do. Once the dust settles, it will be impossible to achieve $200 million worth of savings.
"What we are beginning to understand is this is going to be achieved by, first of all, downloading currently 100 per cent Ministry of Health-funded public health programs and services partially to municipalities. These will no longer be 100 per cent provincially funded but instead will be cost shared."
Advertisement - story continues below
"And two, increasing the portion of the public health budget that is borne by municipalities and First Nations. That means offloading the cost onto municipalities and First Nations for whom their only source of revenue, in the case of municipalities, is property taxes. We know that our municipalities and First Nations have already cut their 2019 budgets for the year, so where this money is going to come from is of great concern to us."
In addition to her attempt to engage MPP Smith on the matter, Dr. Salvaterra says Peterborough Mayor Diane Therrien, County Warden J. Murray Jones, and First Nations leaders are seeking a meeting with MPP Smith in a bid to learn "What does this actually mean? How bad is it?"
In a public statement released last Thursday (April 25), Ms Wilson took MPP Smith to task for comments suggesting Dr. Salvaterra is simply looking to protect her job, noting she is a front-line public health advocate who works closely with municipal partners as well as takes the lead on numerous public health initiatives.
"Understanding how public health works in general, understanding what the medical officer of health does, understanding what programs are offered and what that means to our community … the comments by MPP Smith prove he did not use evidence to back his statements," Wilson says.
Advertisement - story continues below
Dr. Salvaterra says heightened attention on the MPP Smith's interpretation of her motives for fighting for public health care takes away from the real issue at hand.
"The issue here is protecting public health services and protecting the voice of our local boards of health, making sure boards of health are well connected to the communities that they serve," she says.
"A 2017 review showed that for every dollar invested in public health programs, it creates a cost benefit of $8.30. Not to mention the fact that it actually lowers death rates. We know it makes sense to invest in public health. From the very scant information shared so far, we're not getting the assurances that the province is willing to continue investing in public health.
"It really does look like the province is putting public health at risk, both from the perspective of reducing its contribution to public health and putting more of the costs on municipalities that may not have the resources, and also by diminishing the connection to local municipalities."
Of note, adds Dr. Salvaterra, is the reduction of funding for public health labs announced in the budget.
"Our public health lab processes between 40,000 to 45,000 samples of water per year, whether its recreational water or drinking water. The worry is, if they shut down the labs, we lose those timely and accessible services. In fact it's just going to generate more costs to have to courier samples to Kingston or Toronto, or potentially end up with fewer tests being done because of the barriers."
Dr. Salvaterra has been in communication with her medical officer of health colleagues from across Ontario, some of whom have put in place a hiring freeze to better prepare for what's to come. The local public health agency, she says, "is being very judicious on a case-by-case basis until we get more information. It's hard to know how hard we're going to be hit."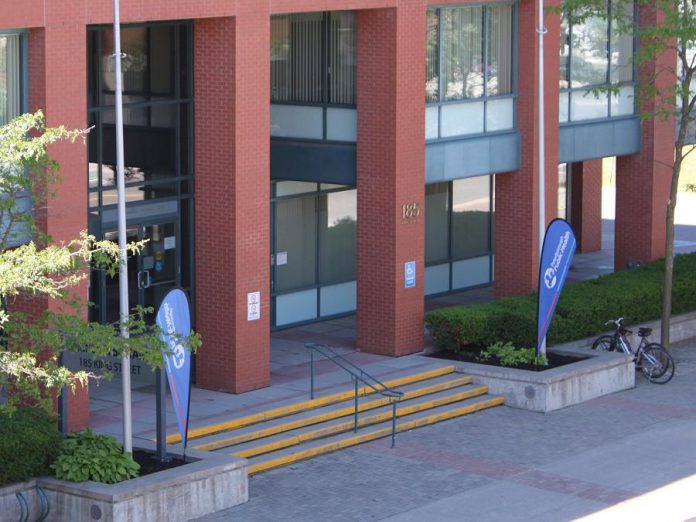 Public statements of support for public health from the Ontario Medical Association and the Canadian Paediatric Society have been helpful. As well, she says, public health has history on its side.
"When milk was the leading source of death, it was local boards of health and local municipalities that introduced bylaws that legislated milk be pasteurized. It took the province years to catch up.
"And it was local boards of health and local municipalities that passed bylaws restricting second-hand tobacco smoke years before the province was able to catch up with provincial legislation. Municipalities are on the front lines of protecting their communities. Public health supports them in that work. It's work that needs to be protected and invested in."
With her offer to MPP Smith to sit down and talk on the table, Dr. Salvaterra is seeking a meaningful voice for public health care in any discussion around budget cutting and amalgamation.
"It's important that amalgamation makes sense. It must strike the right balance between the size of the geographical area, the population of the area, and the maintaining of that connection with local government. We want to be engaged with MPP Smith and with our minister of health in actually designing what a more modern or streamlined public health system could look like for Ontario."
"We believe it can be done in a way that protects important public health services, that reinvests any savings back into public health, and that ensures the connections with the community and local councils are strengthened and maintained."
The public health board has struck a working group to examine further the implications of the funding cut and determine the next steps. It will report back at the board's next meeting on Wednesday, May 8th.