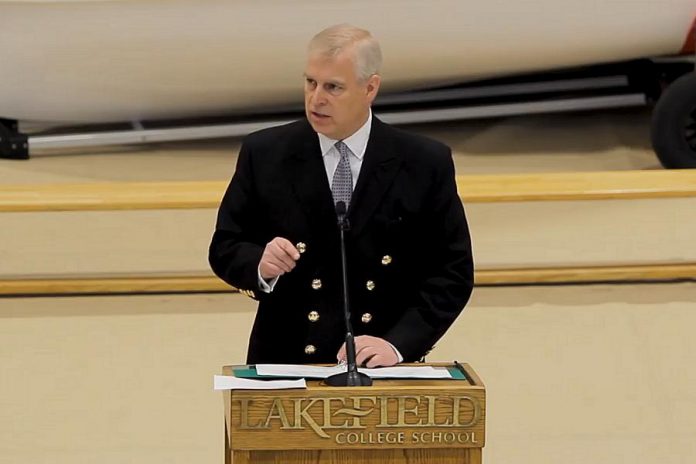 Alumnus His Royal Highness (HRH) The Duke of York visited Lakefield College School on Saturday (May 25) to share in the school's annual Regatta Day festivities.
Among other things, Prince Andrew — officially titled HRH The Duke of York since his 1986 marriage to Sarah Ferguson — spoke at the school and ate a dinner prepared by The Old Bridge Inn (according to The Old Bridge Inn, he had the confit of duck).
VIDEO: His Royal Highness The Duke of York at Lakefield College School
Prince Andrew attended Lakefield College School in 1977 as part of a student exchange program.
Although he was only at Lakefield College School for six months, from January to June, his time there left a lasting impression and he has returned many times. He is a trustee of the school and of the Lakefield College School Foundation.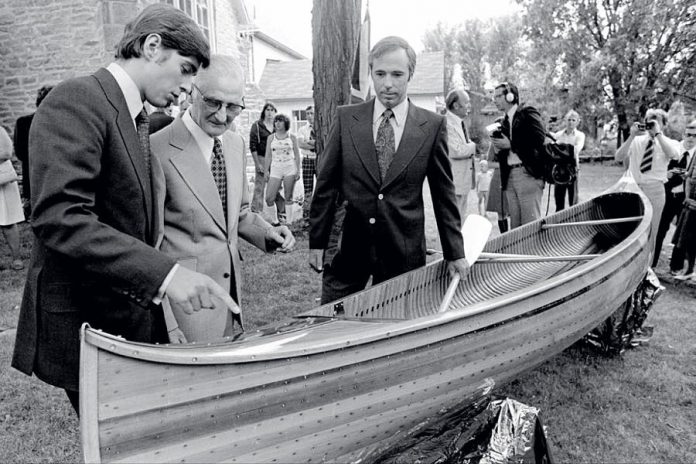 The 59-year-old Duke of York has been visiting Canada since last Thursday (May 23) when he arrived in Halifax where, as colonel-in-chief of the Princess Louise Fusiliers, he attended a special reception at Government House to celebrate the regiment's 150th anniversary.
On Friday, he also visited SickKids Hospital in Toronto. Royal patron of the the SickKids Foundation, the Duke of York learned about clinical, research, and education initiatives at the hospital and met with patient families, including Sebastian, who had heart surgery before he was born in a world-first procedure.
The Duke of York will remain in Canada for several days. He will be participating on the judging panel in Toronto for Pitch@Palace, a global entrepreneurial initiative he founded in 2014.
Participants will take part in a bootcamp in Scarborough on Monday (May 27) where they will attend workshops and receive mentoring, before pitching their ideas to the judges. The Duke of York will announced the winner at an event on Tuesday night (May 28) at the Art Gallery of Ontario.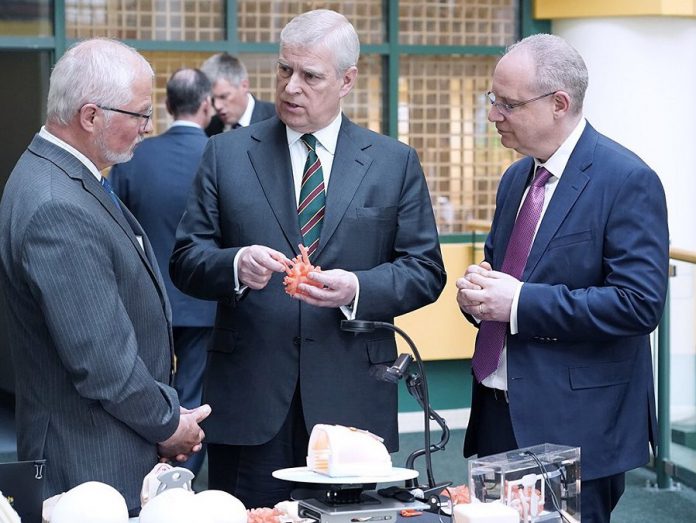 Born in 1960 and christened Andrew Albert Christian Edward, the Duke of York is the second son and third child of Queen Elizabeth and Prince Philip The Duke of Edinburgh. Seventh in line to the throne, he is a full-time working member of the Royal Family and carries out official engagements in support of Her Majesty The Queen.
In recent years, the Duke of York has focused his activities on promoting education and skills, entrepreneurship, and science, technology, and engineering.