Peterborough & the Kawarthas will celebrate the economic boost tourism has brought in recent years to the region for National Tourism Week, which runs from Sunday, May 26th to Sunday, June 2nd while also officially kicking off the summer tourism season.
Tourism Week is a national, grassroots initiative, organized by the Tourism Industry Association of Canada, that brings attention to the economic opportunity available to communities, cities and regions across Canada, through travel and tourism.
"Tourism Week reminds us just how important this sector is to our local economy," says Tracie Bertrand, Director of Tourism and Communications with Peterborough & the Kawarthas Tourism, a division of Peterborough & the Kawarthas Economic Development.
"Peterborough & the Kawarthas Tourism has been working very hard over the last 12 years to build a strong, recognizable tourism brand. As the official destination marketing organization for Peterborough & the Kawarthas, it's our objective to increase the number of visitors coming to our destination and to encourage them to stay longer and spend more."
Local tourism is big business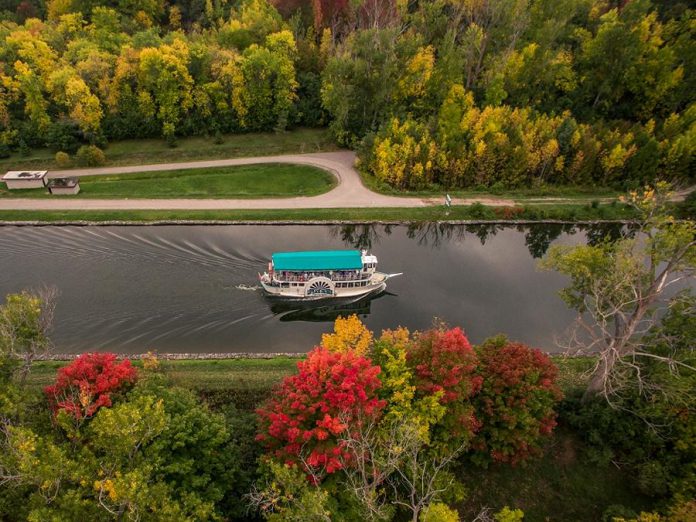 In Canada, travel is a $102 billion sector, larger than agriculture and forestry combined, according to the Tourism Industry Association of Canada. In Peterborough & the Kawarthas, it's one of the largest industries and a significant economic generator for the region.
Tourism impacts a variety of other local industries as well, including agriculture and retail.
"Every business has a role to play in greeting visitors and helping make their visit as rewarding as possible," says Bertrand.
The latest results show they're on the right track.
Annually, Peterborough & the Kawarthas offers a warm welcome to approximately three million visitors who spend approximately $300 million in the local economy. Of those visitors, 1.2 million are visiting friends and relatives who live here.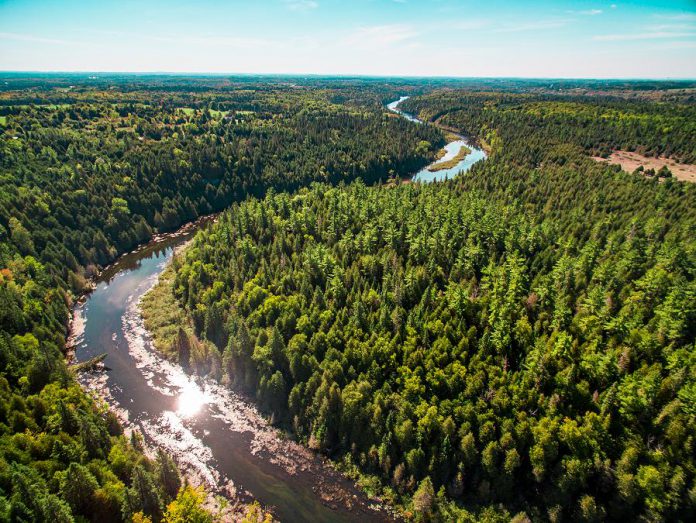 Tourism is also a major engine for job creation, economic growth and development for rural areas, she adds.
"There is a significant opportunity for growth in the region on the heels of the recent announcements by both the federal and provincial government commitment to investing in tourism."
"Rural communities, small and mid-sized cities have an advantage over larger centres by providing visitors with authentic connections to their people and places. Today's travellers crave experiences that are unique and add value to their lives."
Peterborough & the Kawarthas is known for being relatively unspoiled, authentic, affordable and accessible. As a popular year-round destination, the region offers a multitude of experiences to add to one's roster.
Peterborough is in the heart of Ontario's famed Kawarthas cottage country. The vibrant city offers a wide variety of history, arts, culture, entertainment and culinary experiences, just minutes away from quaint towns and villages set along the Trent-Severn Waterway.
"Water is definitely one of our major assets and attractions," notes Bertrand.
One of the major attractors to the region is the area's outdoor experiences: paddling, cycling, camping, fishing and boating.
Interested in an exclusive experience? Try the Canadian Canoe Museum, Petroglyphs Provincial Park, Warsaw Caves Conservation Area & Campground, Peterborough Musicfest, the Peterborough Lift Lock, or Lang Pioneer Village Museum, to name a few.
An authentic taste of Peterborough & the Kawarthas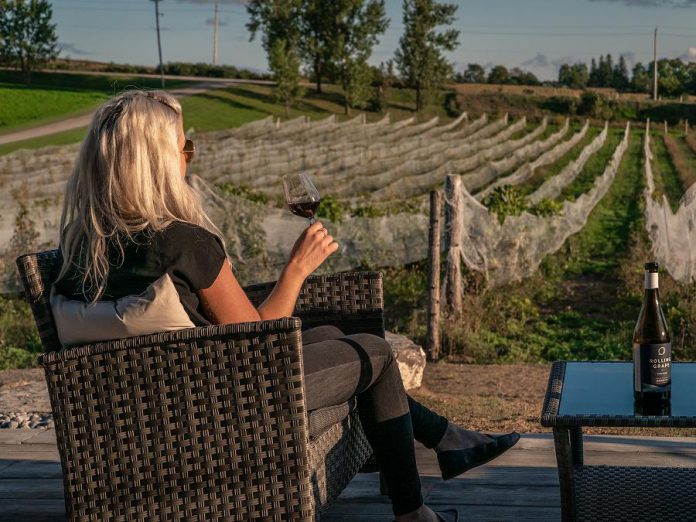 Culinary tourism is also incredibly important and flourishing in the area, notes Bertrand.
"Peterborough & the Kawarthas has a great culinary story to tell. We have local chefs who are very passionate about sustainable food practices and working with local agricultural operators and producers to use as much local product as possible."
Many travellers enjoy the pursuit and pleasure of unique and memorable food and drink experiences.
"There is a valuable opportunity to explore agri-tourism in this region," Bertrand notes. "Visitors want to understand the farm-to-table process, know where their food is coming from, and interact with the people behind the scenes."
Be a tourist in your own town
"One of our biggest economic growth opportunities is our local residents," Bertrand explains.
"The region sees a significant number of visitors who come to visit their friends and family, yet when we speak to locals, often times, our residents aren't aware of the volume and variety of experiences right on their doorstep."
Peterborough & the Kawarthas Tourism is continuing to work to better educate the local community on what the region has to offer and to encourage them to become local ambassadors for the destination.
"Imagine if every local resident brought one of their visiting friends or family to try something new: a restaurant, an attraction, a museum," says Bertrand. "The impact would be powerful and would help to boost tourism in a big way."
Build your travel itinerary
Peterborough & the Kawarthas Tourism operates the regional Visitor Centre. If you're in need of a map, directions or itinerary suggestions, they can help in a variety of ways.
The Visitor Centre provides a wide selection of free information including travel guides, brochures, roadmaps and trail guides, as well as full-service itinerary planning.
From the Visitor Centre, trained travel counsellors are available to assist visitors and residents in-person, over the phone, and through a new online "Live Chat" function at thekawarthas.ca during business hours (just click the conversation bubble in the bottom right corner on the website).
The "Live Chat" function connects visitors to the website with the support they need to plan their vacation and to navigate the region's experiences while they're here.
Starting in May until the end of August, Peterborough & the Kawarthas Tourism is continuing their Mobile Visitor Services program to include 30 locations throughout the City and County of Peterborough, including Riverview Park & Zoo, Muddy's Pit BBQ, Indian River Reptile Zoo, Buckhorn Lock 31, and Burleigh Falls Inn.
Hitting up high-traffic areas throughout the townships allows visitors to get information on the go, in addition to the option to drop into the Visitor Centre in downtown Peterborough. The visitor experience coordinators will connect face-to-face with visitors while they're out and about exploring the region, providing advice on things to see and do.
"We believe that the personal attention and one-on-one connection is critically important to the tourism experience," says Bertrand. "The one thing that sets destinations apart is the service level they receive. Our people are our number one asset."
Planning a trip to Peterborough & the Kawarthas?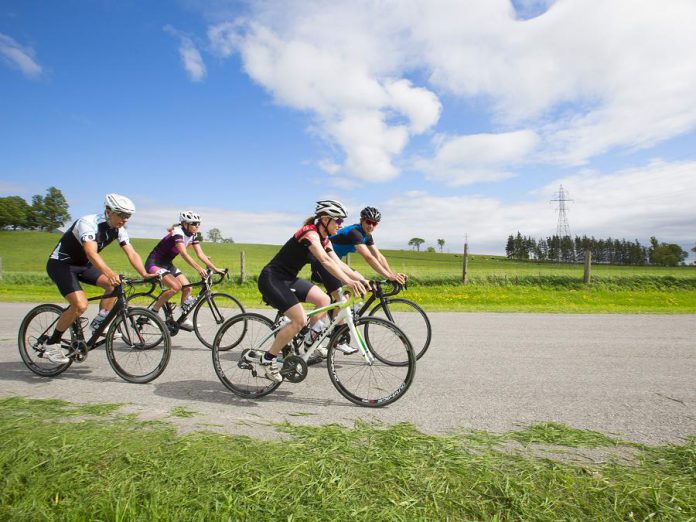 If Peterborough & the Kawarthas is on your destination bucket list, you can get a wide selection of free information by calling Peterborough & the Kawarthas Tourism at 1-800-461-6424, visiting thekawarthas.ca, or stopping by the Visitor Centre located in Downtown Peterborough at 270 George Street North, Suite 101.
Summer hours are Monday to Friday from 9 a.m. to 5 p.m. and, Saturday and Sunday from 10 a.m. to 4 p.m.
This story was created in partnership with Peterborough & the Kawarthas Tourism.