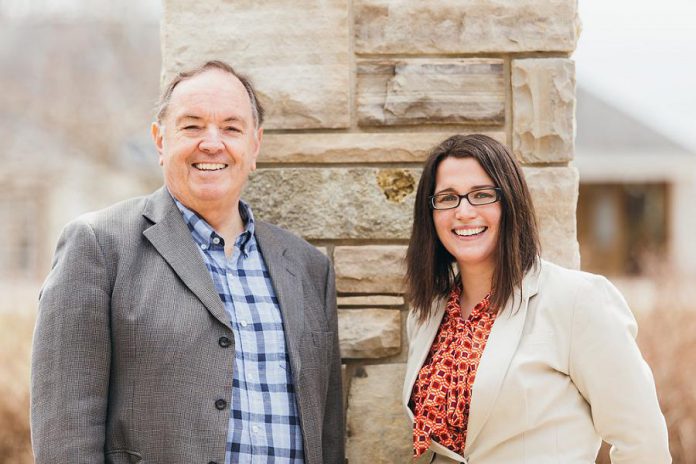 Whether you have questions about buying and selling your home, writing your will, administering a loved one's estate, or have issues impacting your family, Martha Sullivan and Scott McMichael are strong and compassionate legal advocates on your side.
The lawyers of Sullivan Law Ptbo have one primary objective: to work with and for individuals and families to ensure that they feel at ease and empowered throughout the entire process, says Martha, the firm's founding partner.
"When someone walks through our door, they can ask the big or little questions that will help them — it is about them after all," Martha says. "We want to meet with a client whenever they are ready with their questions to ease their process. I've learned that this comfort is how you grow a loyal clientele."
To be trusted and welcomed into people's lives during a vulnerable or exciting time, she explains, is a privilege that she doesn't take for granted.
"I take what I do and my responsibility very seriously, but I never take myself seriously. There's no ego here at Sullivan Law Ptbo."
Knowledge is power, Martha adds, and "clients can make better decisions when they feel comfortable and confident having all of the information."
To facilitate this client-centered approach, Sullivan Law Ptbo has created checklists to help their real estate clients when buying or selling their homes, as well as an online calculator where their clients can estimate the costs of moving to a new home. This year, the firm will add similar tools in other areas.
Technology has significantly changed the manner in which Sullivan Law Ptbo communicates with and serves their clients — a major disruptor that is driving huge change in the traditional legal services arena, says Martha.
"Our use of technology allows our clients to become more active and involved throughout their matter and confident in their legal decisions," she explains. "We also have a paperless office which enables our clients to review and edit documents online. Clients can also schedule appointments online and can be continually kept up-to-date through our online portal system."
Martha notes that people should feel comfortable enough asking questions that relate to a lawyer's expertise, experience, fees, special knowledge, and management of a case.
"It's wonderful to help a client get through a process that they may have felt overwhelmed or intimidated by," she says. "So the first thing we ask them is, 'What are your questions for us?' Being flexible in our approach and our ability to tailor our services is how we help clients most. We treat them as people, not as a case file."
"Our goal is to help make challenging times better. Our team truly believes it and follows through on this daily."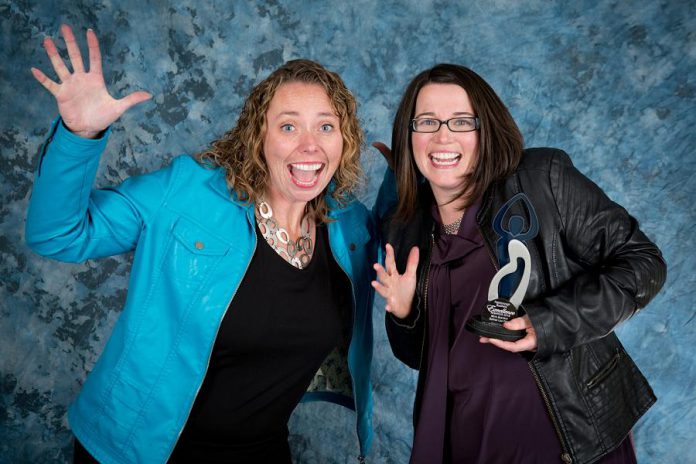 This approach for Sullivan Law Ptbo continues to prove successful. It has earned them a reputation as a team of talented lawyers prepared to go the extra mile for its clients. It also earned the firm the 2018 Peterborough Business Excellence Awards in the Micro Business category last October.
Martha says Sullivan Law Ptbo embodies the best qualities of the Peterborough region itself: adaptable, empathetic, tenacious, hard-working, and committed to its causes. Practicing those homegrown values has made the two-year-old law office into one of community-wide influence.
Martha returned to her family roots in Peterborough to open Sullivan Law Ptbo in 2017, after studying and working in Ottawa at well-respected law firms for almost 15 years. In 2018, law firm McMichael Davidson joined Sullivan Law Ptbo.
"I have a deep respect for the history and of the business from my predecessors," says Martha.
McMichael Davidson began with Justice Richard Batten in the 1950s, followed by William and Lois Davidson, and then Scott McMichael.
"Scott is and will always be a mentor," Martha says. "We have such a great working relationship because we both view how we practice law the same way: it's about our clients."
Yet it's not just about the cases for Martha — it's also about community.
She has led mock trials with elementary school students, led talks with seniors' groups about estate planning, trained social service agencies about legal process for survivors of domestic violence, and spoken at marriage preparation courses about the legal significance of marriage.
The Sullivan Law Ptbo office is also a drop-off location for local charity PTBO Needs.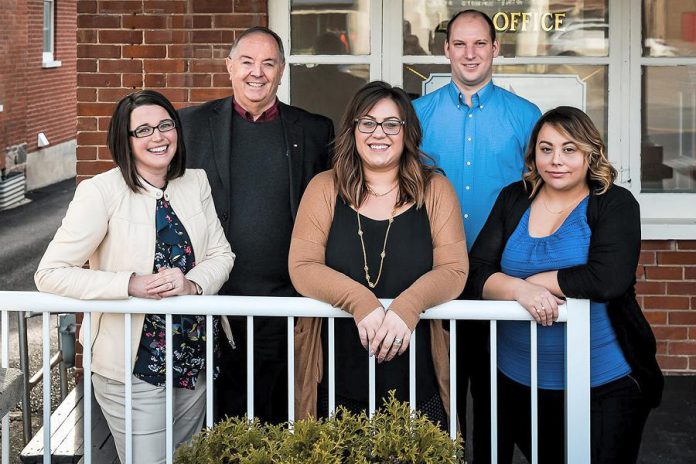 The future looks bright for Sullivan Law Ptbo. The team recently moved to a new location to 195 Sherbrooke Street in downtown Peterborough to accommodate its growth, and is working on many exciting projects and looks forward to helping even more clients in the coming years.
Sullivan Law Ptbo is located at 195 Sherbrooke Street in Peterborough. For more information, call 705-745-0571, email hello@sullivanlawptbo.ca, or visit www.sullivanlawptbo.ca. You can also find Sullivan Law Ptbo on Facebook, Twitter, and Instagram.
This story was created in partnership with Sullivan Law Ptbo, in support of the Rotary Club of Peterborough Kawartha.