The Peterborough community is in shock and mourning following the sudden and unexpected death this past weekend of Donna Geary.
A professor, Rotarian, businesswoman, and former president of the Women's Business Network of Peterborough (WBN), Donna passed away in her home on Saturday, June 29th at the age of 59.
She is survived by her son Nate and her brothers Dave, Al, and Doug.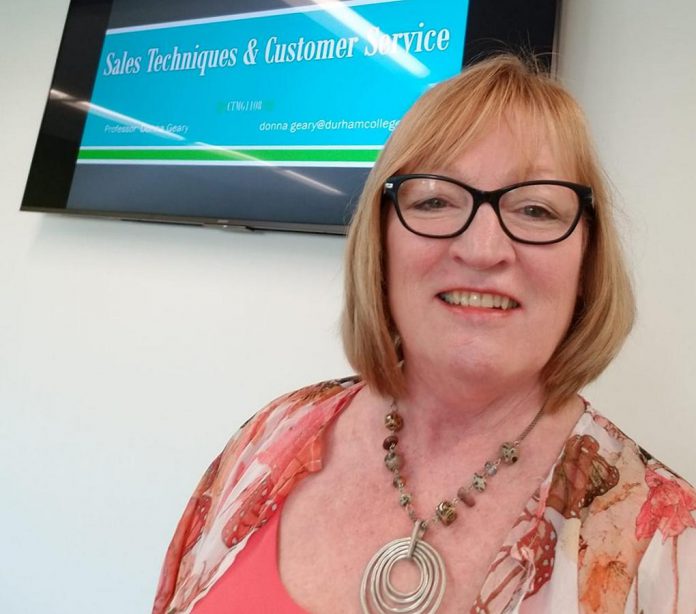 A business professor with an MBA with expertise in business development and strategic markeing, Donna taught at post-secondary institutions including Seneca, Durham College, and Fleming College. She also founded and operated her own business, Impact Visual Merchandising.
Donna was also a proud and passionate member of the Rotary Club of Peterborough Kawartha. She was involved in many of the club's projects, in particular the Rotary Club "buddy bench" initiative.
Donna and her son Nate began the initiative in 2017, donating a bench to St. Catherine Catholic Elementary School in Peterborough and, in 2018, another bench to Roger Neilson Public School in Peterborough. A buddy bench, also known as a friendship bench, is intended to to reduce loneliness and foster friendships on the playground.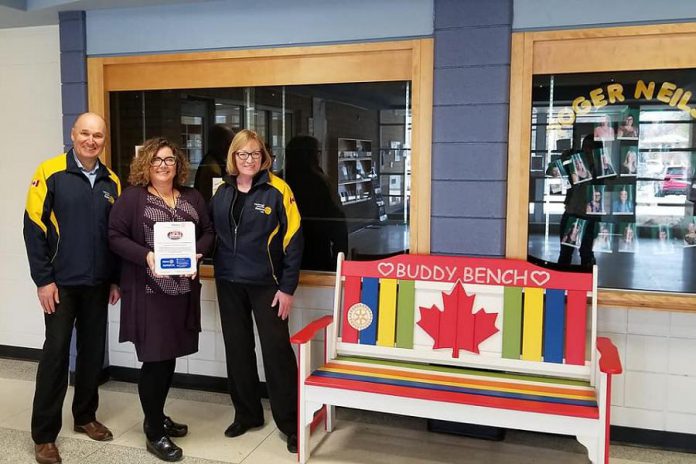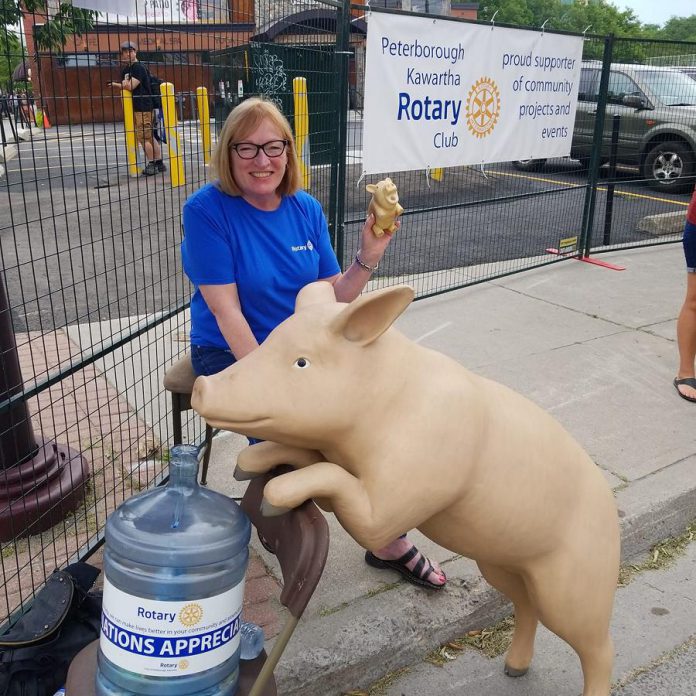 Donna was the Women's Business Network of Peterborough's member of the year in 2002-2003 and, the following year, served as president of the networking organization.
She was friends with many WBN members, including her best friend Kathy McConnell of Mortgage Plus and kawarthaNOW publisher Jeannine Taylor, to name a couple.
A memorial service for Donna will take place at 2 p.m. on Friday, July 12th at Highland Park Funeral Centre (2510 Bensfort Rd., Peterborough). A reception will follow.
You can share your memories and condelences online at www.highlandparkfuneralcentre.com/notices/Donna-Geary.