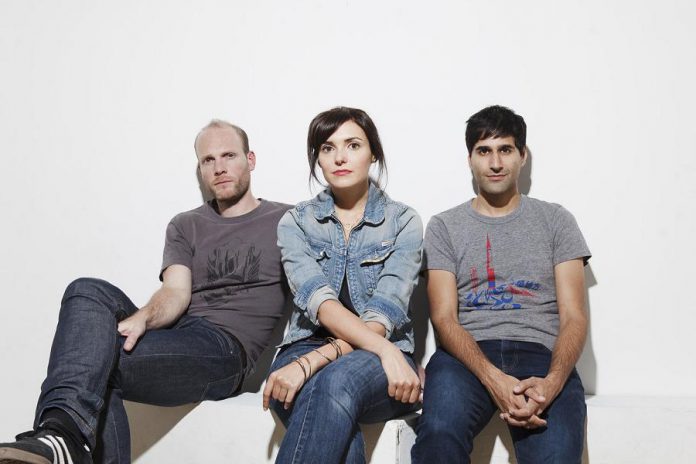 There are several ways Peterborough Musicfest could have put the cap on its 33rd season. Classic rock is always a very good draw. Country never fails to bring out a good-sized crowd. And as evidenced this summer and those past, the familiarity offered by any one of a number of tribute acts is always a safe bet.
Then there's the vast Canadian indie rock genre. In opting to present a season-ending Saturday, August 17th double bill of headliner The Rural Alberta Advantage with The Elwins opening, Musicfest will bring to the Fred Anderson Stage two of the more successful, and hence popular, bands that genre has to offer.
Admission to the 8 p.m. concert is free, thanks to the support of sponsors.
Formed in 2005 in Toronto, The Rural Alberta Advantage has explored themes ranging from hometowns lost and found to tragic Alberta disasters, presenting a frank and forthright style of songwriting that continues to leave its mark and grab the attention of music fans.
The band is comprised of Nils Edenloff on lead guitar and vocals, Amy Cole on keyboards and bass, and Paul Banwatt on drums.
Advertisement - story continues below
"It (the band) started at an open mic night that we hosted, which is where Paul and I started to play together," recalls Edenloff in a November 2014 interview with Sep Gohardani of Soundsphere magazine.
"Amy didn't want to degrade herself by playing but we were like 'We do' and we just did that for a while. Because no one would come to the open mic night and play, in order to get the beer and food that we would be given that night, we would come up with our own songs and play a bunch of covers."
"As much as we've toured and recorded and stuff, I don't think we've deviated that much from those very early days. We've added things and refined it but that general feel of acoustic folky guitar songs with crazy drums was born at an open mic night in Toronto in front of nobody but a barkeep."
VIDEO: "Stamp" – The Rural Alberta Advantage

VIDEO: "White Lights" – The Rural Alberta Advantage

From that inauspicious beginning which eventually saw Cole come into the fold, The Rural Alberta Advantage released its debut album Hometowns in 2008, followed by Departing (2011), Mended With Gold (2014) and The Wild (2017) featuring the singles "White Lights" and "Brother".
Departing was a particular turning point, being a long-listed nominee for the 2011 Polaris Music Prize. The album also brought two 2012 Juno Award nominations for Best New Group and Video of the Year for the single "Stamp".
In September 2016, the band's momentum struck a bump in the road when Cole announced she was leaving the fold. That cleared the way for Robin Hatch to move in as keyboardist and bassist, her talents featured on The Wild. That album's lead track, "Beacon Hill", was inspired by the devastating 2016 wildfires in Fort McMurray, Alberta.
Advertisement - story continues below
"Inspiration tends to come at the oddest of times and sometimes it's hard to pin down exactly what impact certain events have on the songs that ultimately come together," says Edenloff in a January 2017 interview with Scott Lewis of Indie88.
"It's not like I was watching the news of the Fort McMurray fire and thought 'There needs to be a song about this.' However, as we were working on what would ultimately become Beacon Hill, a lot of thoughts I had about the fire kept coming up and it became more apparent what the song was about for me."
VIDEO: "Beacon Hill" – The Rural Alberta Advantage

VIDEO: "Brother" – The Rural Alberta Advantage

Come early 2018, Cole was back with The Rural Alberta Advantage and Hatch moved on. But anyone looking for any ill feelings that resulted from the prodigal musician's return will be disappointed. From all outward appearances, everyone was and remains on very good terms, the band's social media announcement of the change confirming that.
"We extend our love and thanks to Robin Hatch for her time with us. Everyone who saw her live or heard her on The Wild knows Robin's talent. We're proud to have her as part of our story."
Better yet for fans of the trio and those yet to discover its music, that story shows no indication of ending any time soon.
Advertisement - story continues below
Opener: The Elwins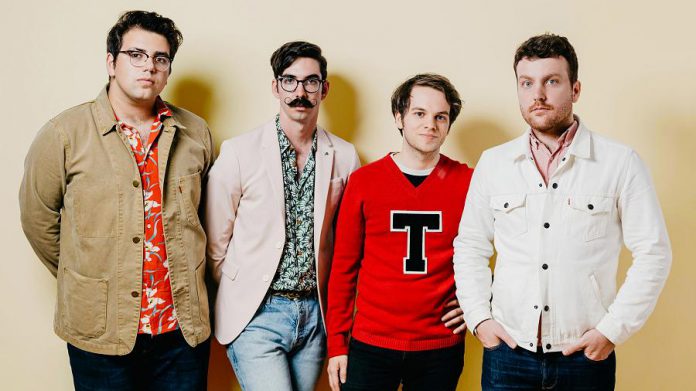 Just a year after The Rural Alberta Advantage first found its voice during those Toronto open mic gigs, The Elwins — Matt Sweeney, Travis Stokl, Francesco Figliomeni (he replaced Christopher Shannon in 2012), and Feurd Ian Robertson Moore — formed in Newmarket, Ontario (they are now located in Keswick).
Ten years and two studio albums later, the quartet was nominated for a 2016 Juno Award as Breakthrough Group of the Year, the single "So Down Low" fuelling that nod by peaking at #12 on the Canadian alt-rock chart, on its way to being used by Fido for a nation-wide advertising campaign.
The band's latest album, 2017's Beauty Community, produced the single "Hey! Ya You" that cracked the top 10 of the same listing.
VIDEO: "So Down Low" – The Elwins

"A lot of the early days were spent having fun," relates the band in an October 2017 interview.
"We were learning how to interact with each other musically. Had we come at it from a more strategic manner, I'm not sure what would have happened, although our gut says that it was important to have that innocent, carefree spirit from the get-go. When we started playing shows, it became more real to us."
"More responsibility came with it all. Instead of just writing songs we thought were good, there were other things that came up, such as finding a way to get to a show and back."
VIDEO: "Hey! Ya, You" – The Elwins

Recognizing there are countless bands just starting the same journey it embarked on 13 years ago, The Elwins say it's a question of staying at it and finding the joy.
"Something such as determination is, and will forever be, valuable. Hard work if done in some sort of Plan/Do/Check/Adjust manner will yield good results. Maintaining the fun of it all is important too. If you keep a healthy attitude exploring more sides to an initial idea, that's great. Two minds are often better than one."
Advertisement - story continues below
Peterborough Musicfest presented 16 free-admission, sponsor-supported concerts featuring a total of 21 acts during its 33rd season — each concert staged on Wednesday and Saturday nights at Del Crary Park.
Overseen by general manager Tracey Randall and staff, a board of directors, and numerous volunteers, Peterborough Musicfest's stated mission is to "provide diverse, affordable live music to enrich cultural and economic prosperity in our community."
For more information on this concert or the entire 2019 season, visit www.ptbomusicfest.ca or phone the Peterborough Musicfest office at 705-755-1111.