When we choose to support locally owned independent businesses, it's good for us because it's good for our community. Choosing local first means more of the money we spend stays in our community, resulting in higher-paying jobs and contributing more to the local tax base.
Choosing local first also nurtures the unique character of our community, while reducing our impact of the environment. And local business owners are also residents of our community, supporting local charitable causes as well as other local businesses — creating a domino effect throughout the local economy.
Peterborough Inn & Suites Hotel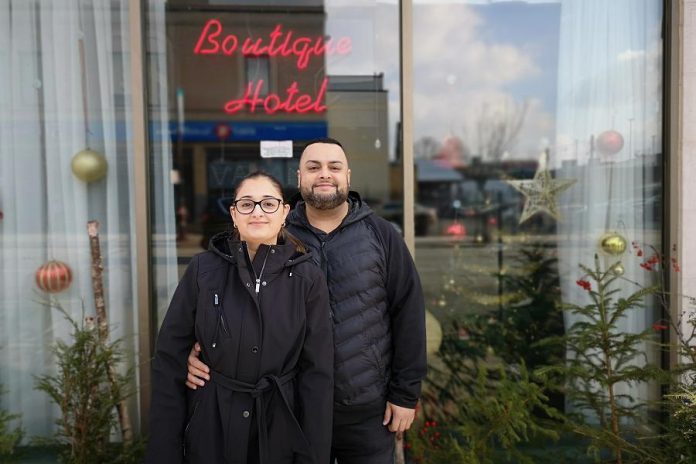 Peterborough Inn & Suites Hotel is a family-owned independent boutique hotel located in a historic building in the heart of downtown Peterborough.
Owned by Brijender Sahni and managed by his wife Jasleen, the hotel offers 32 luxurious suites that combine elegance with all the modern comforts and conveniences of home — and then some. The well-appointed suites are highlighted by warm cherry wood, rich floral accents, cozy fireplaces, fridge and microwave, soothing whirlpool baths, and comfortable queen or king size beds.
During the month of December, Peterborough Inn & Suites Hotel is encouraging you to "stay local" — and not to drink and drive — by offering a 15 per cent discount on accommodations when you're celebrating the season (excluding New Year's Eve).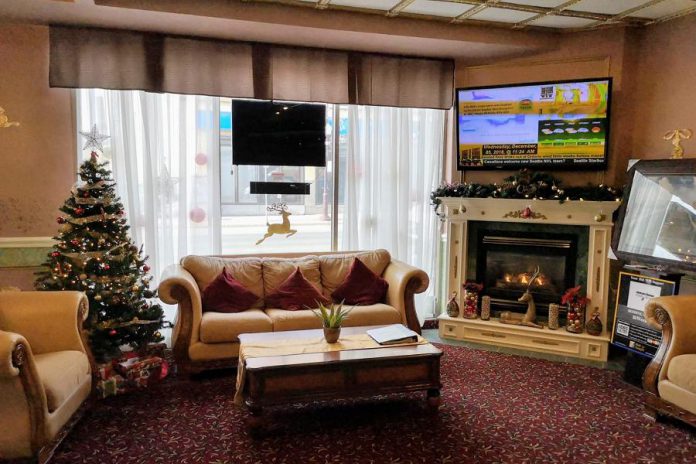 Steps away from downtown performance venues, including Market Hall Performing Arts Centre and Showplace Performance Centre, you can also stay at Peterborough Inn & Suites Hotel when you're taking in a show during the holidays. Or, if you'd like to make a weekend out of local shopping and dining, many downtown retailers and restaurants are within walking distance of the hotel. In fact, the hotel offers its guests a diners' card where you can get 15 per cent off at 22 downtown restaurants, cafes, and pubs.
The Sahnis, who have owned and operated Peterborough Inn & Suites Hotel since 2009, are long-time advocates of choosing local and they are strong supporters of the community, sponsoring many local charitable causes and events. They are also members of the Peterborough Downtown Business Improvement Area (DBIA) marketing committee.
Peterborough Inn & Suites Hotel received The Peterborough Examiner Readers Choice Award for favourite hotel in 2018, and the Peterborough This Week Readers Select Diamond Award in both 2018 and 2019.
Peterborough Inn & Suites Hotel is located at 312 George Street North in downtown Peterborough. The hotel has free parking, a fitness room and sauna, a business centre, wi-fi, complementary coffee and snacks, and a complimentary deluxe continental breakfast.
For more information and reservations, call 705-876-6665 (toll free at 1-866-446-4451), email frontdesk@peterboroughinn.com, or visit peterboroughinn.com. You can also follow them on Facebook and Twitter.
Do you own a local independent business? If you'd like to be featured in our "choose local" promotion, contact kawarthaNOW Publisher Jeannine Taylor at 705-742-6404 or jt@kawarthanow.com.