International Women's Day Peterborough returns in 2020 with a special event connecting, inspiring, and empowering women to become more effective allies and to take action towards greater inclusivity in our community.
Presented by Thirteen Moons Wellness, the event takes place from noon to 3 p.m. on Friday, March 6th at Peterborough Golf and Country Club (1030 Armour Rd., Peterborough) and features diversity and inclusion expert Annemarie Shrouder delivering a keynote on the topic "Four Keys to Effective Allyship".
Tickets for the fourth annual event — which includes a three-course plated lunch, the keynote speaker, and an opportunity to network with other attendees — are $50 (plus HST) and are available online at iwdptbo.ca/tickets/.
VIDEO: Annemarie Shrouder on CBC Toronto News

The format differs from previous International Women's Day Peterborough events, which were full-day conferences. The organizing committee anticipates the shorter time commitment and lower cost (less than half the cost of previous years' events) will broaden the range of participation, while allowing a more intimate conversation on the topic of allyship — recognizing privilege and taking action towards inclusivity.
Keynote speaker Annemarie Shrouder has spent more than 20 years in the field of diversity and inclusion as a facilitator, consultant, and international speaker.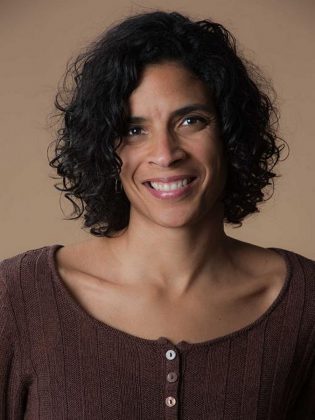 She is committed to fairness and belonging, believing in "playing fair in the sandbox" and that everyone should have a place at the table — not just a seat, but a place, which implies that we are valuable and valued.
Shrouder has worked with more than 40 not-for-profit organizations, legal firms, and corporations, who turn to her when they are looking to build healthy workplace communities: environments where people can learn and are supported, and where they are seen, heard, and valued.
The outcome of the 2020 International Women's Day Peterborough event is that attendees will all "see more" — through self-reflection and conversation around the idea of becoming a better informed ally from the inside out.
A portion of net proceeds from the event will be donated to Daughter Project Canada (www.daughterproject.ca), an initiative for the prevention, shelter, and aftercare of Canadian girls at risk of sex trafficking and sexual exploitation.
Last year, a donation was made to the Judy Heffernan Award fund. Thirteen Moons Wellness owner Louise Racine won this award in 2016 and used the monetary award to initiate the first full-day International Women's Day Conference in Peterborough in March 2017. A portion of proceeds from subsequent conferences went to support Habitat for Humanity, Alternatives Community Services, and a girls' soccer program.
Sponsors for the 2020 event include kawarthaNOW.com, Community Futures Peterborough, Fox Law Professional Corp., Black Cap Design, Red Rock Communications, and BDO Canada. Opportunities to sponsor the event are still available; visit iwdptbo.ca/sponsors/ for more information.