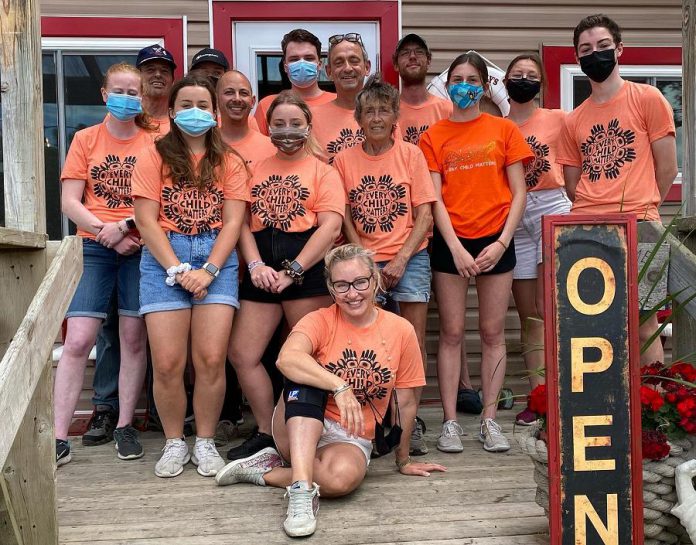 For parenting expert and entrepreneur Shantelle Bisson, downtime isn't frequent. The former actress and now best-selling author splits her time between Los Angeles and Toronto so, when she does get a moment to unwind and have fun, she likes to do it in the Kawarthas at her cottage.
Shantelle is married to actor Yannick Bisson, who has played the role of Detective William Murdoch on the CBC television series Murdoch Mysteries since 2008. Shantelle and Yannick are lovers of the Kawarthas, now owning two cottages and a marina on Chandos Lake in North Kawartha Township.
Shantelle speaks with me by phone on an exciting Thursday afternoon. Her pregnant eldest daughter Brianna just reached her due date the day prior. The day after our interview, Rory Ian Franklin — Shantelle and Yannick's first grandchild — was born. With two more adult daughters, Shantelle suspects Rory is the first of many grandchildren to come.
Advertisement - content continues below
With her children and future grandchildren in mind, Shantelle is curating another special place for her family at Chandos Lake. Their second cottage will be a place they can rent or lend to trusted friends and family who come to visit. They also have a garage currently in construction at their first property, with extra bedrooms for visiting family members and an office for Shantelle.
Owning and driving to a cottage is something the Bissons never thought they would ever do, since summers are the busiest season in an actor's life. But one weekend in 2017, the couple found themselves at Chandos Lake for a short holiday. While staying at Shantelle's best friend's cottage, their opinion of cottaging quickly changed.
"We were sitting there on her beautiful west-facing property with a spectacular view," Shantelle recalls. "We fell in love. There was this rundown little shack right next to her cottage. Yannick asked what was going on with it, and the answer was that my friend's dad had bought it. It was so close to their cottage that he wanted to make sure it stayed in the family."
Since the Bissons were considered family, it didn't take much for Shantelle and Yannick to convince her friend's father to sell the cottage to them.
According to Shantelle, they have fallen hard and fast for Chandos Lake for many reasons. First of all, it is close enough to Toronto to support their lifestyle and work schedule.
But, according to Shantelle, the most significant appeal of the area is its small-town rural feel. Unlike the Muskokas, the Kawarthas doesn't feel like an extension of Toronto. It is a place where she can truly relax and get away from the hustle and bustle of the city.
Advertisement - content continues below
"I don't want to go away to more of Toronto," Shantelle says. "I'm trying to get away from all that pressure and stress. It felt like the region was more about being in nature, and going up there to leave the city behind. That really appealed to us."
"It feels like when you walk around, everybody knows everybody," she adds. "It felt like a nice blend of small town."
It wasn't long after purchasing their first cottage that Shantelle fell in love with another Chandos Lake property: the then-closed West Bay Narrows Marina. The couple moved into their cottage at the beginning of July 2018 and, by that September, owned the marina — which they renovated and rebranded as Shantilly's Place (inspired by Yannick's pet name for Shantelle).
It all started when Shantelle became aware of how cottagers on Chandos Lake were being affected by the marina's closure. While there were other marinas on the lake, she felt that they didn't provide everything they could for cottagers, including her own family..
"I thought, 'Okay, I'm going to live on this lake. At some point, I'm going to have grandchildren on this lake. This isn't going to do,'" Shantelle explains.
One day, she visited the marina. Although she originally had no intention of purchasing it, Shantelle made an offer on the spot after seeing it.
Advertisement - content continues below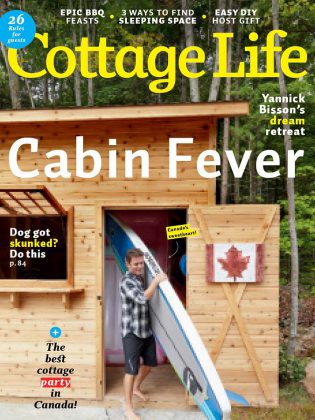 "The only thing I can say is that a spirit came over me," she says. "I was completely taken over, and it was like a message came through to me that I had to buy it."
After purchasing the marina, Shantelle says she has put a lot of money into improving the original building and adding amenities.
"It really mattered to me that I respect the community's attachment to the marina," she says. "I obviously wanted to update it and bring it all up to code, but also to make it cute and inviting and memorable. I wanted people to miss Shantilly's Place when they weren't there."
Shantelle says she wanted to structure the marina to accommodate busy people, like herself and Yannick, who don't have a lot of time to shop for everything they need before heading to the cottage.
"Those people could come to Shantilly's Place and get everything they needed for the weekend," Shantelle adds.
That's why the offerings at Shantilly's Place go over and above those of a typical marina. In addition to grocery essentials and 31 flavours of ice cream, they offer subs made on site, breakfast sandwiches, specialty coffee, croissants, muffins, wood-fired pizzas, and more.
Advertisement - content continues below
Shantilly's Place also offers by-boat delivery for their Pizza Libretto pizzas, subs, and grocery orders.
Shantelle says she wants to expand Shantilly's Place's offerings even more, but has been limited by local by-laws. While she feels strongly about keeping the Chandos Lake charm, at the same time she wishes the area allowed for more sustainable growth.
"It would be great to keep the charming small-town feel but still have progress," Shantelle notes. "I think the only downside I've experienced in being a business owner and cottager in the Kawarthas region is the difficulty of getting through the red tape of trying to revitalize."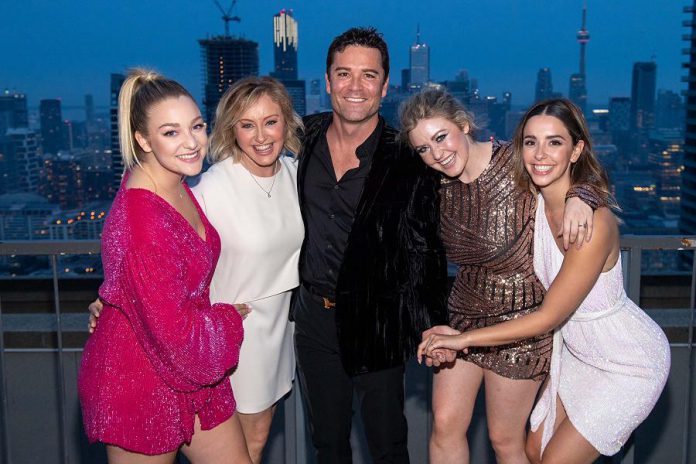 That being said, Shantelle has already made some changes. Shantilly's Place added a walk-up window last summer when customers were not allowed in the store because of the pandemic. Shantelle says it's an important addition that will be used for years to come. Although customers can again enter the store, having some customers order from the window allows for more physical distancing inside the marina.
Despite the pandemic, Shantelle says things have gone remarkably well over the past two years at the marina, and she credits her staff for Shantilly's Place's successes.
"This is a family place, and it's always going to be consistent regardless of the pandemic," says Shantelle. "The service remains top notch. My staff are awesome."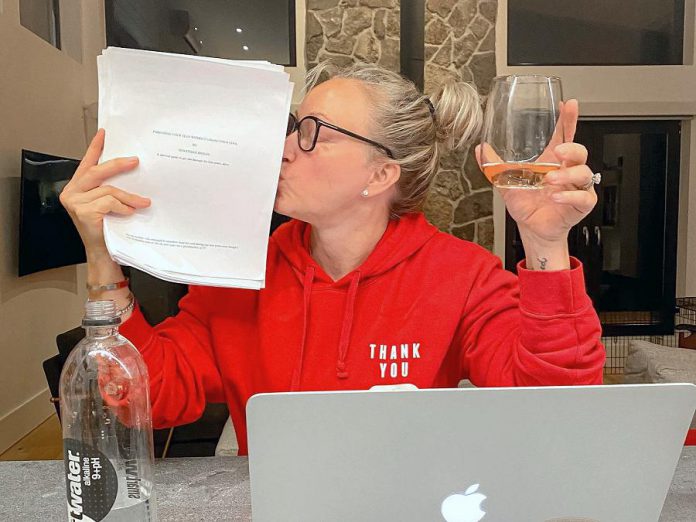 While Shantelle and Yannick are adding a garage at their cottage that will include an office for Shantelle to do marina-related work, the cottage remains a place for fun and relaxation.
"The bulk of the work is behind the scenes in April and May," Shantelle explains. "Day in and day out operations are handled by my staff."
This leaves the summer for the Bissons to use the cottage as a place to relax and for Shantelle to write. She is a best-selling author of two parenting books: 2020's Raising Your Kids Without Losing Your Cool and 2021's Parenting Your Teen Without Losing Your Cool.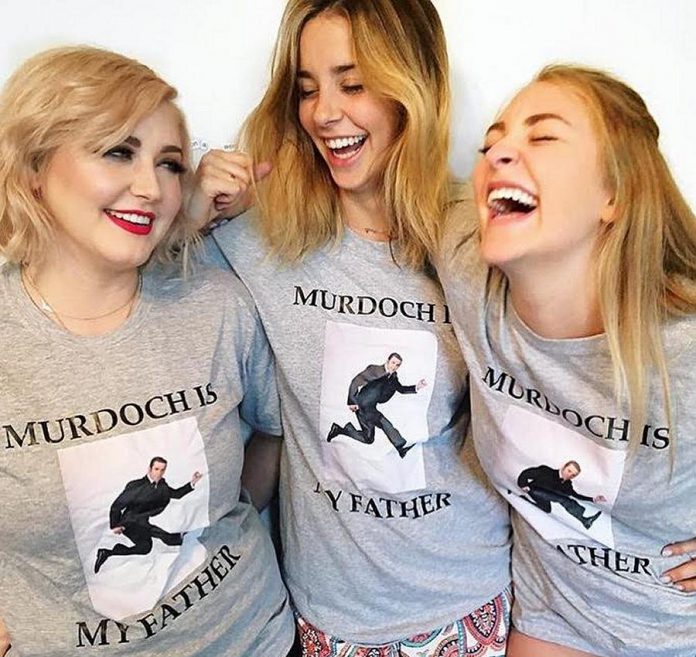 The garage will also serve as space for her growing family to stay in when they visit. When they first built their cottage, Shantelle says two of her three daughters lived in Los Angeles. Now, the cottage is a hot spot for her entire family, and Shantelle wants to make more room for everyone to stay.
Shantelle is excited to welcome her newest family member, grandson Rory, up to the cottage before this cottage season ends. As a parenting expert, Shantelle — who expects her current grandchild and any future ones to refer to her as "Shantilly" rather than "Grandma" — is preparing for the new adventure of grandparenting.
"It took me a while to be comfortable with the fact that I'm going to be a grandparent," she says. "As a parent of adult children, this is the whole learning process of 'you've done the work.' Yannick and I are now at the point where we say our peace, give our advice, and then have to be okay with whatever decision they make. That is, I imagine, going to be ten-fold to hold onto as a grandparent."
Shantilly's Place is located at 77 Narrows Road on Chandos Lake, around 10 kilometres northeast of Apsley. For more information, visit shantillysplace.com.
You can find Shantelle @shantellebisson on Instagram to follow her journey as a parenting expert, business owner, and new grandmother.