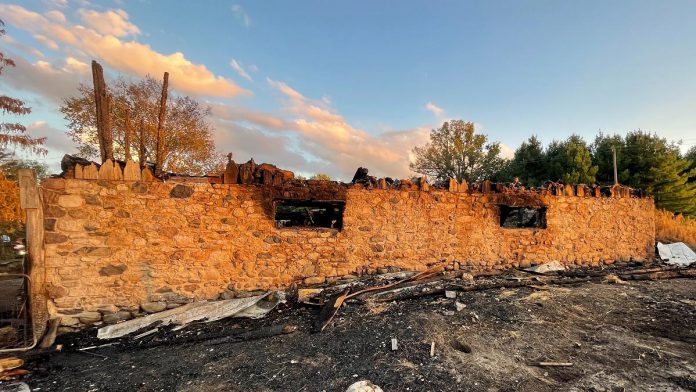 After her parents lost their 240-year-old Trent Hills barn to fire last Sunday (August 29), Peterborough resident Tiffany Alton-Froggatt launched a crowdfunding campaign to help them recover from the devastating loss.
Ian and Cheryll Alton's historic bank barn at 12th Line West in Campbellford was fully engulfed in flames minutes after it was struck by lightning last Sunday night.
While Cheryll was able to get their horses and alpacas to safety in a nearby field, their chickens perished in the fire.
Advertisement - content continues below
Along with the structure itself, the Altons lost tractors and other equipment, winter feed, horse tack, and more.
Although the barn was insured, the Altons have since found out from their insurance company the structure was underinsured. At a result, their insurance policy will only pay $140,000 of the $500,000 cost to rebuild the barn — and that some of the payout may also have to cover the costs of the fire department that responded to the fire, according to Alton-Froggatt.
"They had never been advised by their insurance broker that their policy should be increased from what it was 15 years ago," Alton-Froggatt says. "They just assumed that their insurance was sufficient, and, like most of us, they also thought that they would never actually need it anyway."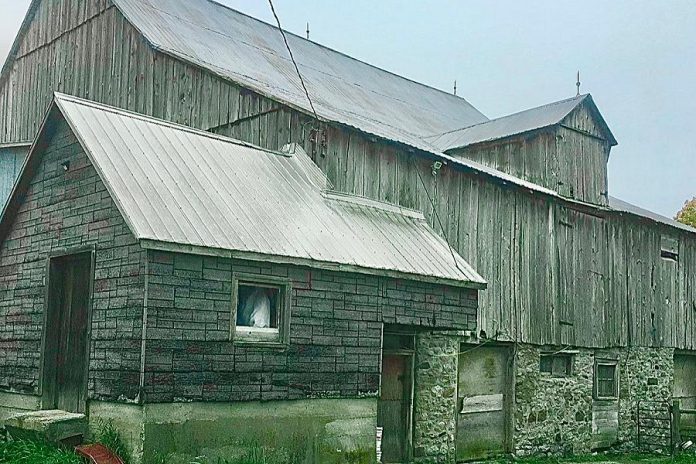 Alton-Froggatt says her parents were already dealing with financial issues before the fire, as her father was off work last year for knee-replacement surgery, was laid off during pandemic lockdowns, and only has two years left before he will have to retire.
"They are not going to be able to financially recover from this on their own," she notes.
Alton-Froggatt adds her parents worked hard to maintain the barn over the years, replacing boards and patching the steel roof.
Advertisement - content continues below
"It has taken everything that they had to keep this place going," she explains. "This farm is not a money-making venture for my parents — it is a labour of love. They have brought in rescues and nursed them back to health. They have committed to caring for animals that need ongoing medical treatment and medication, because for them, it's about the quality of life of the animal."
While insurance will cover some of the cost of rebuilding, Alton-Froggatt says her parents need financial help to replace tractors and other contents of the barn that were destroyed in the fire, as well as to cover immediate expenses such as feed for the animals, equipment (including shelter, gates, pens, feeders, and water troughs), and medication and veterinary care.
There's also the significant costs of clean-up, not to mention costs associated with rebuilding including permits, architectural drawings, site surveys, raw materials, and labour.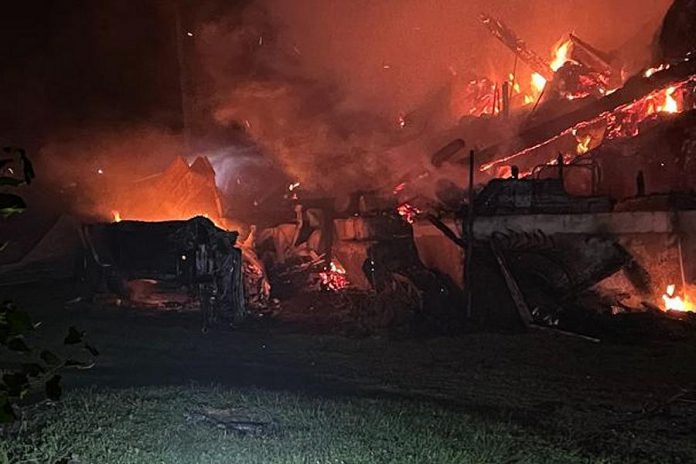 Alton-Froggatt has set a fundraising goal of $100,000 for her GoFundMe campaign, and so far has raised just over $7,000.
If you'd like to help the Altons get back on their feet, you can donate at gofundme.com/f/help-rebuild-the-alton-family-farm.
"They need all of the support that they can get, and at the moment, they are not feeling very hopeful about their future," Alton-Froggatt says.