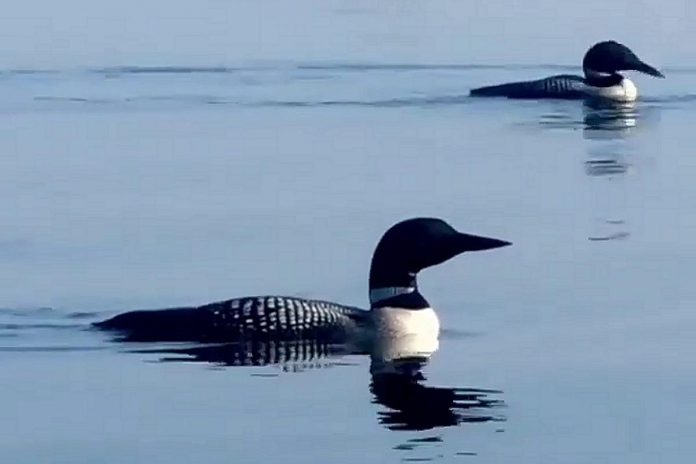 Our top August photos include many of my favourite things about the Kawarthas. I could not have hand picked a better selection to represent a perfect August.
At a time when we need stress relief and the outdoors, our local photographers have delivered. And what a Kawarthas selection this is: the call of the loon and two chicks, an iconic Stony Lake dock, a stunning great blue heron in flight, a stand-up paddler at sunset, Kawartha clouds, the Perseids and clear starry nights, and two perfect sunsets.
Thanks to all of our photographers for tagging us #kawarthanow and generously allowing us to share their work.
Do you want to get on our top photographers list? All you need is an Insta account and to tag us using our hashtag #kawarthanow when posting your photo.
We share photos from across our readership area, which is the five-county area surrounding Peterborough which includes Peterborough, Northumberland, City of Kawartha Lakes, Haliburton, and Hastings (we sneak in the occasional Algonquin Park picture as well, particularly if it's by a Kawarthas photographer).
To see our daily shares of photos, follow us on Instagram @kawarthanow and check out our feed's highlight reels for recaps of every month in 2021.
Advertisement - story continues below
Posted August 8, 2021. 20K impressions, 7.5K views, 753 likes
#2. Ston(e)y Lake sky by Ward Strickland @ward.strickland
Posted August 21, 2021. 10K impressions, 675 likes
Advertisement - story continues below
#3. Great blue heron in flight on Gold Lake by Cindy Bartoli @cbart03
Posted August 13, 2021. 9.6K impressions, 671 likes
#4. Pigeon Lake stand-up paddleboarder by Fred Thornhill @kawarthavisions
Posted August 28, 2021. 9.6K impressions, 752 likes
#5. Kawartha clouds in Lakefield by Joe Yusiw @kawartha_joe
Posted August 19, 2021. 9.0K impressions, 691 likes
#6. Perseid meteor shower over Battleship Island on Kasshabog Lake by Mike Quigg @_evidence_
Posted August 14, 2021. 9.0K impressions, 455 likes
Advertisement - story continues below
#7. Milky Way over Kasshabog Lake by Mike Quigg @_evidence_
Posted August 7, 2021. 8.6K impressions, 571 likes
#8. Heat wave sunset in Lakefield by Joe Yusiw @kawartha_joe
Posted August 22, 2021. 8.3K impressions, 612 likes
#9. Sunset over Fairy Lake Island in Ston(e)y Lake by Ward Strickland @ward.strickland
Posted August 6, 2021. 8.3K impressions, 615 likes