For what's billed as 'A Concert of Surprises' late in May, the Peterborough Symphony Orchestra (PSO) will deliver, bringing together not only the most musicians on stage since its March return to performing but the added surprise of beloved Canadian actress and comedian Luba Goy serving as concert host.
Set for Saturday, May 28th with performances at 2:30 and 7:30 pm, the 2021-22 season finale will see the orchestra, conducted by music director Michael Newnham, perform, among other pieces, Antonin Dvorak's Opus 46 No. 1 in C major (Furiant).
The piece is one of a series of 16 composed by the Czech composer in 1878 and 1886, following Johanne Brahms' 1877 recommendation that Dvorak be commissioned to write Slavonic dances for four hands at the piano. Inspired by Brahms' Hungarian Dances, Dvorak's pieces are still considered today to be his most memorable works.
Advertisement - story continues below
Tickets for A Concert of Surprises cost $45 ($10 for students) and are available in person at the Showplace box office (290 George St. N., Peterborough) from 10 a.m. to 4 p.m. Monday to Thursday or online at tickets.showplace.org or at the box office. Audience members will be required to wear a mask.
In enticing Goy to be involved, the PSO has checked all the boxes towards its goal of "sharing an experience of laughter and delight" with its audience.
For Goy, the opportunity arose in part from her longtime friendship with PSO board member Nancy Westaway who, when president of the Bradford Symphony Orchestra back in the 1980s, asked Goy to help with a fundraiser for that orchestra.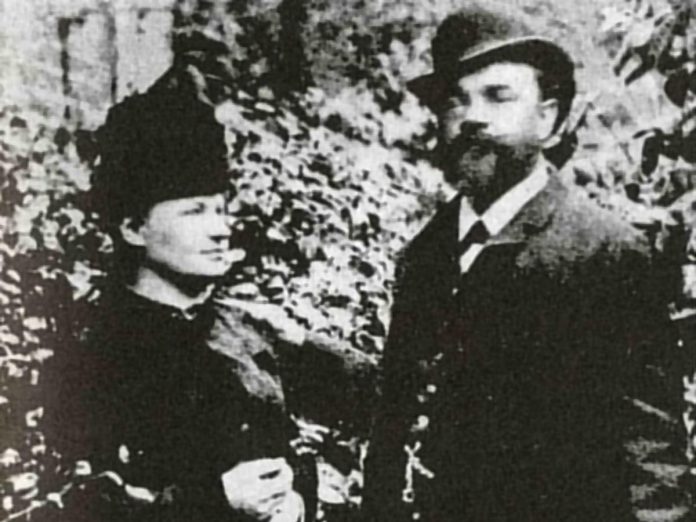 Tweet this quote
"We maintained contact and became friends, then she moved to Peterborough," notes Goy, adding 'She called me and said 'Nancy here. I need you to host the Peterborough Symphony Orchestra."
Goya adds it was no-brainer for her to agree to be involved.
"Michael (Newnham) is a genius," she says, noting she met with him more than two years ago before COVID emerged to discuss this concert.
"Not only that, he's easy on the eyes. Can I say that? He's very handsome. He calls me by my Ukrainian name, which is very nice. And I call him Michael."
"I'm going to host it with all my various characters. Of course, the Queen, her Majesty, will be there — 'It's a pleasure to be anywhere Camilla is not.' I'm very much looking forward to it."
Advertisement - story continues below
During her guest appearance, Goy will do what she does best: keep things light with the trademark wit and character acting skills that she honed and perfected to the delight of Canadians coast-to-coast-to coast as one of the original members of the long-running CBC radio and television comedy troupe Royal Canadian Air Farce.
In 1973, Goy, alongside Roger Abbott, Dave Broadfoot, John Morgan, Martin Bronstein, and Don Ferguson, formed the original cast of Royal Canadian Air Farce. Their weekly CBC Radio series ended in 1987 while the CBC Television series ran from 1993 to 2008 and, over the years, featured guest appearances by anybody that was a somebody at the time. When a particular show needed a 'guest' for a particular sketch, Goy delivered her over-the-top takes on a number of luminaries, from Hillary Clinton to Sheila Copps to Rita MacNeil to Kim Campbell, to name but a few.
In 1998, the original cast members, Goy included, received the Governor General's Performing Arts Award for Lifetime Artistic Achievement, Canada's highest honour in the performing arts. In 2000, Royal Canadian Air Farce was awarded a star on Canada's Walk of Fame. There was even a Juno Award in 1979 for Comedy Album of the Year.
Reflecting on what made Royal Canadian Air Farce work so well for so long, Goy points to what she terms "a pact" made between the cast members.
"As long as we're having fun, we'll stay together. There were times when we would travel and if anybody displayed any kind of diva thing going on, that person would be put in the doghouse. We just loved each other. We were a family."
Born in Germany to Ukrainian parents and raised in Belgium, Goy came to Canada at age five with her family in 1951. She later graduated from the National Theatre School of Canada in 1969, performing in Stratford productions before joining The Jest Society — a comedy troupe from which Royal Canadian Air Farce evolved — in 1971.
Advertisement - story continues below
Tweet this quote
With her heritage, events transpiring in Ukraine are never far from her thoughts.
"My parents' homeland is being needlessly butchered … it's hard for me to go more than a day without weeping," says Goy, whose only visit to Ukraine was in 1990 for a film in which she was cast.
"One journalist who lives in Kyiv has been writing Thoughts From Kyiv every single day since the war began. He writes from his point of view, how he feels and how the people feel. It has really taught me so much about my parents' homeland."
VIDEO: Dvorak's Opus 46 No. 1 in C major performed by the Israel Philharmonic Orchestra

Goy is particularly grateful to the PSO for allowing her to use the concert as a platform to appeal for funds to aid humanitarian efforts in Ukraine — an appeal that will take the form of an ad in the concert program.
Now living in Hamilton, a proud mother and grandmother, Goy remains deeply grateful to have been able to do something she loves to do — entertain — in the company of some very special in her life, past and present.
"I never take my success, if you want to call it that, for granted," she says. "I once said to Roger (Abbott), 'Oh, this secretary is irreplaceable.' He looked at me and he said 'Everyone is replaceable.' I thought 'Is he looking at me?'"
"One of the things I've always said, when I'm asked which one of the group (Royal Canadian Air Farce) I am, is 'I'm the funny one.'"
For more information on the Peterborough Symphony Orchestra, including its history and mandate and performance announcements, visit thepso.org.
kawarthaNOW is proud to be a media sponsor of the Peterborough Symphony Orchestra's 2021-22 season.