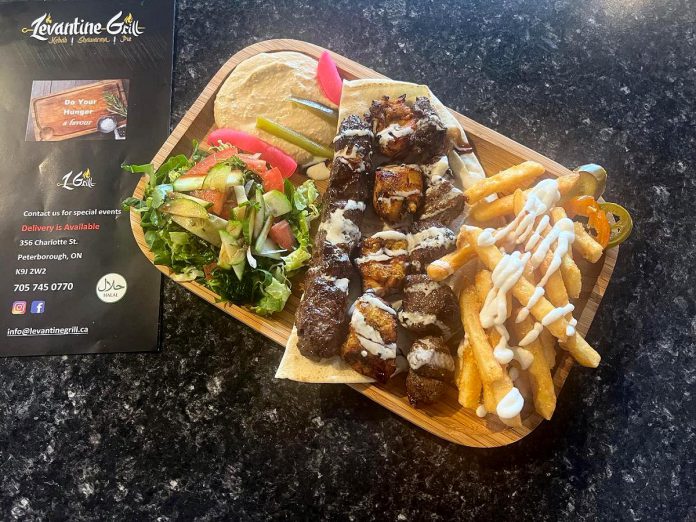 On June 27, Canadians celebrate Canadian Multiculturalism Day, honouring the diverse cultures that make up our home in Canada. Locally in Nogojiwanong-Peterborough, the New Canadians Centre supports over 1,000 clients, from over 100 countries, speaking more than 70 different languages. They each bring with them unique customs, music, dance, food, sports and stories that when put together paint a very beautiful multicultural mosaic of Canada.
Food has an undeniable power to bring people together — whether it's sitting around a table to share a meal and conversation, learning new cooking styles, or discovering new flavours. With this in mind, the New Canadians Centre in partnership with the Peterborough Downtown Business Improvement Area (DBIA) invites you to 'Taste the World at Home' at the first-ever Canadian Multiculturalism Festival in Peterborough.
From June 20 to July 1, the community is encouraged to participate in the Multicultural Food Crawl by visiting featured downtown restaurants to experience the diverse culinary scene that resides in downtown Peterborough. While you're at it, pick up a Multicultural Food Passport at participating vendors or at the New Canadians Centre office (221 Romaine St.) and for every $10 you spend, you'll earn a stamp on your passport. Collect six stamps and you'll be entered to win a $250 Boro gift card.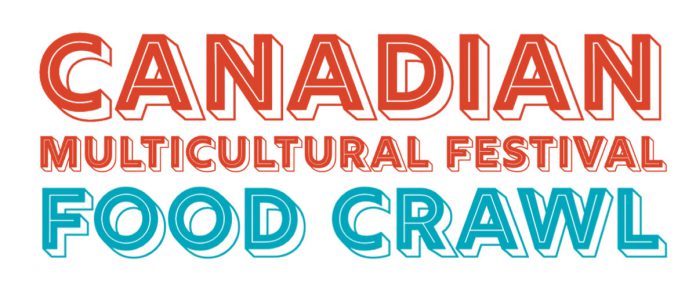 Take a stroll downtown on Free Sampling Day on Saturday, June 25th and visit the six featured vendors to try free samples of some of their best dishes from noon to 7 p.m. while supplies last (please see opening times for restaurants below). Locations for the food crawl include: Dirty Burger, Hanoi House, Milk + Tea Shop, Curry Mantra, Real Thai Cuisine, and Levantine Grill.
"Downtown Peterborough is a culinary hotspot for multicultural cuisine in the region," says Hillary Flood, communications and marketing manager of the Peterborough DBIA. "We are so excited to be partnering with the New Canadians Centre for the Canadian Multiculturalism Festival to acknowledge and celebrate the significant contributions of our international cuisine and newcomer-owned restaurants and how they have shaped our culinary fabric downtown."
Multicultural Food Crawl Participating Vendors
Dirty Burger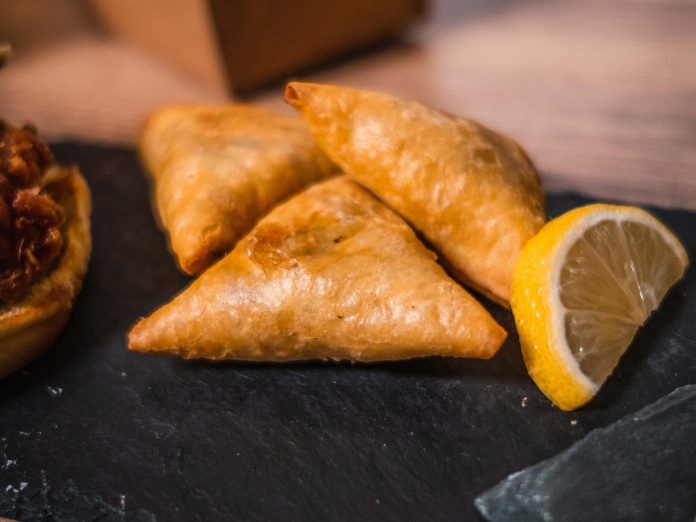 Dirty Burger brings a fresh take on Indian-American fusion to Peterborough's downtown core. Their menu has everything from fresh and delicious burgers, to items influenced by Chef Om Patel's Indian/Ugandan Heritage.
Dirty Burger will be offering up samples of their famous samosas, made with a spiced potato and vegetable filling and served up with a spicy mango chutney, on Saturday, June 25th.
Located at 211 Hunter Street West in downtown Peterborough, Dirty Burger is open from 11 a.m. to 9 p.m. Monday to Wednesday, 11 a.m. to 11 p.m. Thursday to Saturday, and 11 a.m. to 8 p.m. Sunday.
Real Thai Cuisine
Real Thai Cuisine owners Sam and Tom want to present their patrons with an authentic Thai dining experience, specializing in Central Thailand cuisine. Their flavourful dishes use fresh ingredients and those imported from Thailand, with rich textures and aromatic qualities presented beautifully for an extraordinary dining experience. Thai cooking uses specific herbs such as lemongrass, kafir lime, galangal, Thai basil and mint.
On the sampling day, Real Thai Cuisine will be serving up samples of their famous crispy chicken wontons, fried to perfection, stuffed with chicken and served with Thai sweet chili sauce.
Located at 415 George Street North in downtown Peterborough, Real Thai Cuisine is open from 11 a.m. to 9:30 p.m. Tuesday to Thursday, 11 a.m. to 10 p.m. on Friday, and 3:30 to 10 p.m. on Saturday and Sunday.
Hanoi House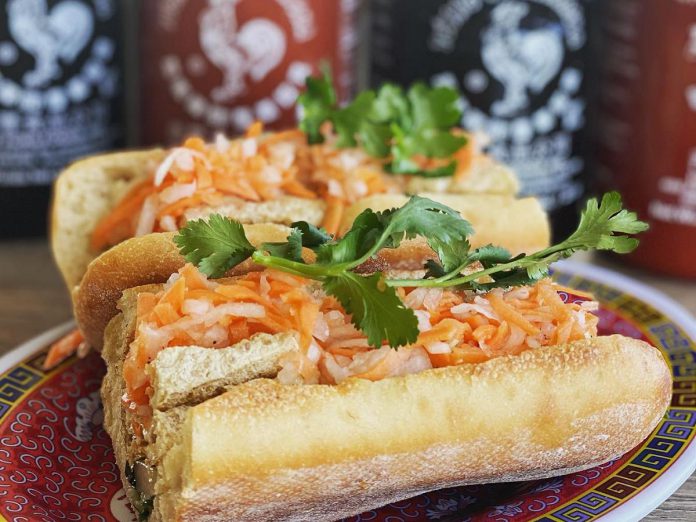 Hanoi House offers traditional Vietnamese fare such as pho, vermicelli bowls and rice dishes. Owner Susan has created a place where she can share her passion for Vietnamese food with others. They are focused on quality ingredients with a diverse range of flavours, and include vegan and gluten-free options for those with dietary restrictions.
Hanoi House will be sampling mini versions of their banh mi sandwiches at their downtown location. Banh mi is a classic Vietnamese sandwich made with pickled vegetables, cilantro, cucumber, mayonnaise, pate, Vietnamese sausage and fish sauce.
Located at 213 Hunter Street West in downtown Peterborough, Hanoi House is open from 11:30 a.m. to 9 p.m. Tuesday to Saturday and 11:30 a.m. to 8 p.m. on Sunday.
Milk + Tea Shop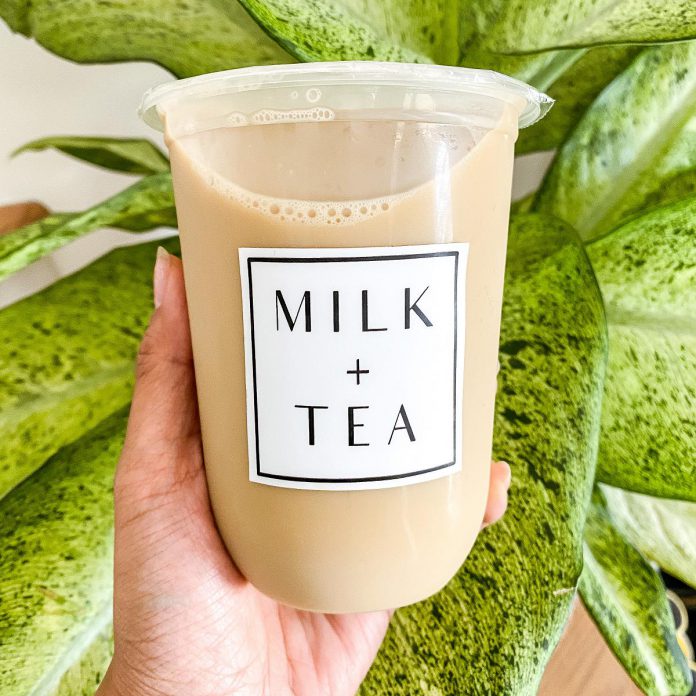 Bubble Tea, also known as Boba, Pearl Milk Tea, or BBT originated in Taiwan and has taken over the world. Milk + Tea Shop is Peterborough's first dedicated bubble tea location. It is an iced tea but can be served hot, with tapioca pearls, fresh juice loaded with jelly, or as a beverage without pearls.
On June 25, Milk + Tea will be offering up samples of their traditional black milk tea as well as their matcha lemonade.
Located at 360 George Street near Charloote Street in downtown Peterborough, Milk + Tea is open from 11 a.m. to 7 p.m. Tuesday to Thursday and 11 a.m. to 9 p.m. Friday to Sunday.
Curry Mantra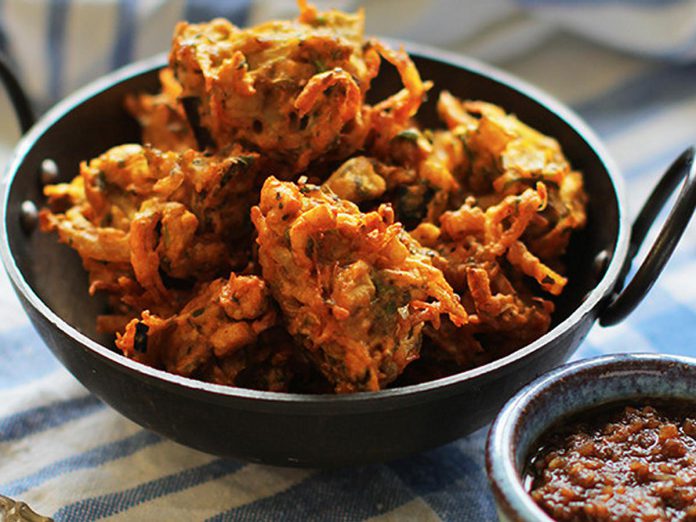 Curry Mantra offers up traditional South Indian cuisine. All of their dishes are made from authentic ingredients, some specially imported from the Mangalore where they were first made by their ancestors. Everything is made fresh to order with vivid colour and a beautiful aromatic smell and flavour.
On the sampling day, you can try a delicious sample of their samosa stuffed with potatoes, veggies, and spices, and their veggie pakoras made with shredded potatoes and onions in a chickpea batter and deep fried until crispy.
Located inside Peterborough Square at 360 George Street in downtown Peterborough, Curry Mantra is open from 11 a.m. to 8 p.m. Monday to Friday and 2 to 8 p.m. on Saturday.
Levantine Grill
Taste Syrian delicacies right at home in Peterborough at the Levantine Grill, serving up a variety of Middle Eastern favourites in a warm and inviting atmosphere. The menu is vast with everything from classic chicken shawarma, to veggie bowls and traditional Mediterranean pies, kebabs, and a large variety of salads and appetizers including hummus and Baba Ghanouj.
On June 25, Levantine will be providing samples of their shawarma and falafel with an assortment of dips and appetizers including hummus, baba ghanouj, muhmmara, eggplant salad, olive salad, tabbouleh, and stuffed grape leaves.
Located at 356 Charlotte Street at Park Street North, Levantine Grill is open from 11 a.m. to 8 p.m. Monday to Saturday.
The New Canadians Centre Peterborough will be offering up a variety of activities and events as part of the first-ever Canadian Multiculturalism Festival, both in person and virtually, so people can participate based on their own comfort level.
Alongside the food crawl and sampling event, there will be a "Try It" series including Peruvian flower making, Taekwondo, Ethiopian cooking, Indian spices, and Zumba. There will be a film screening, a discussion panel, book reading, and activities for kids.
Learn more and register for these events at nccpeterborough.ca/multiculturalismfestival.
This story was created in partnership with New Canadians Centre Peterborough. If your organization or business is interested in a branded editorial, contact us.