Two Havelock families have lost everything in a house fire on Sunday (June 19).
The Bohnsack family and the Wight family both lost their homes, possessions, and pets in the fire in a duplex on George Street between William and Mill streets.
Single-parent Holly Bohnsack and her two young daughters Sterling and Lakely were not at home when the fire happened, but their pets were at home and perished. Lois and Steve Wight, the upstairs tenants, were at home at the time of the fire but got out safely.
Advertisement - story continues below
"Right now my family needs to process and wrap our heads around what has happened," Holly wrote on the Facebook page for her home-based sugar cookie business April and August, named after the birth months of her daughters. The first destroyed all her baking equipment and supplies.
"Thank you so much for your prayers and kind words. I will issue refunds to anyone who I have booked in as I have no idea when I will be able to work again. We literally only have the clothes on our backs at the moment."
Last August, kawarthaNOW profiled Holly's business and the challenges she overcame during the pandemic.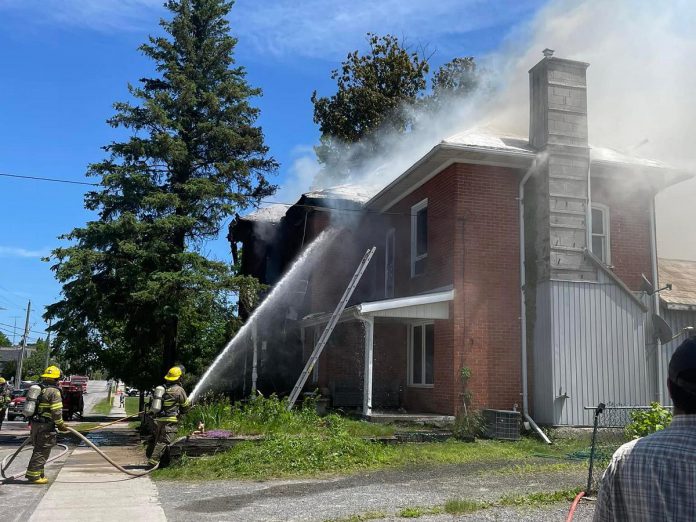 A GoFundMe campaign for the Bohnsacks has been set up at gofundme.com/f/tragic-house-fire-help-holly-her-family.
A GoFundMe campaign for the Wights has been set up at gofundme.com/f/fire-takes-everything-help-lois-steve.
In addition, The Cottage clothing and gift store in Havelock is accepting clothing and financial donations for the families. For more information, visit facebook.com/thecottagehavelock.
VIDEO: Holly Bohnsack informs her clients of the fire
This story has been updated to provide information about the two families affected by the fire.