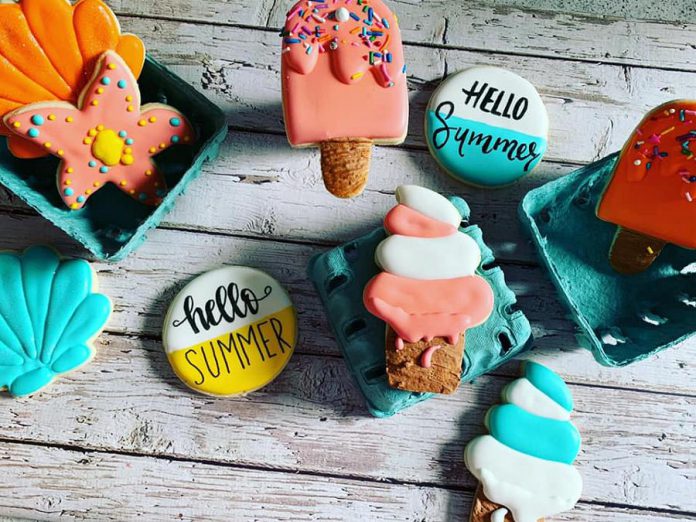 One might think that all those who worked from home pre-pandemic were in an excellent position to handle the challenges of COVID-19.
Unfortunately, this was not the case for Holly Bohnsack's home cookie business 'April and August'. Although she works alone from her kitchen, Holly's pandemic journey included numerous hurdles for her business — hurdles Holly managed to overcome, demonstrating strength and resiliency.
Naturally, the events industry has been one of the worst affected by the pandemic. Since April and August was primarily an events-based bakery, fulfilling custom cookie orders for weddings and parties, the pandemic meant Holly's primary source of orders evaporated.
Advertisement - story continues below
"With each lockdown, it meant that there were no large get-togethers," Holly explains. "There were no corporate functions, no weddings, no big birthday parties — which is where I get my large orders from. That was super difficult."
The lack of events was by far not April and August's only pandemic challenge. When COVID initially hit in March of 2020, Holly could no longer easily source the ingredients she needed to make cookies. Flour and sugar were sold out at every grocery store, and shipping delays meant that supplies like edible paints and dyes were weeks late to arrive.
"I ended up having to shut down for three months because I couldn't get the flour and sugar, and my supplies were taking too long," Holly recalls. "I also wasn't getting enough big orders to make it worth it."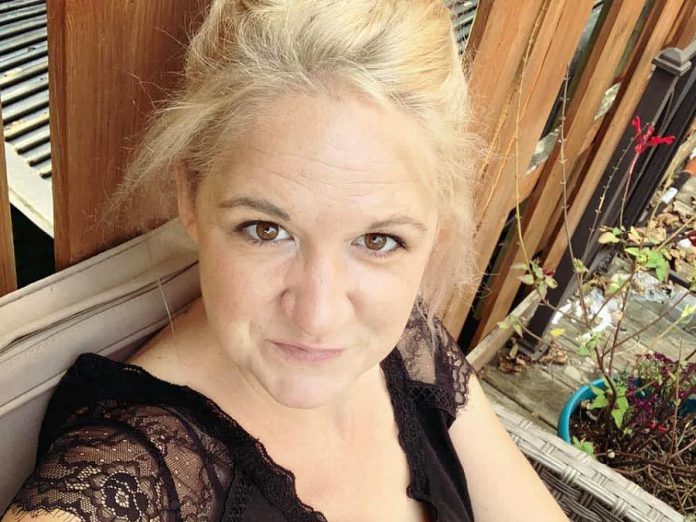 When she did start taking orders again, Holly had to shift her working hours. As a single mother, Holly had her two young daughters at home with her during the day. She began spending all day with her kids and all night in the kitchen baking.
Since she wasn't receiving significant event orders anymore, Holly also shifted her expectations and targeted her marketing differently. She adjusted to orders being typically for no more than one or two dozen cookies, and she started selling cookie activity kits for children staying at home.
"I had to change the way I was doing things, in that my business became less so event based and more so targeting bored kids," says Holly. "I started doing a lot of decorate-your-own cookie kits. I targeted my marketing towards parents having a fun family thing to do when their kids were stuck home."
Advertisement - story continues below
These changes helped April and August make it through the pandemic — in addition to a great show of community support. According to Holly, small cookie orders from people who just wanted to support her business were an essential part of keeping April and August going.
"The community has been awesome through the whole thing," Holly says. "I'm part of the Women's Business Network and the Peterborough Chamber. They have done their absolute best to support me all the way through. WBN women ordered cookies to give me that little bit of business even when we were in lockdown. That support and lifting each other up has always been there, and it hasn't faltered throughout COVID."
The pandemic hit just after Holly had finally been approved by public health to use her home kitchen for her cookie business. Prior to that, when she first launched the business, Holly commuted to a kitchen in a church to do all the baking.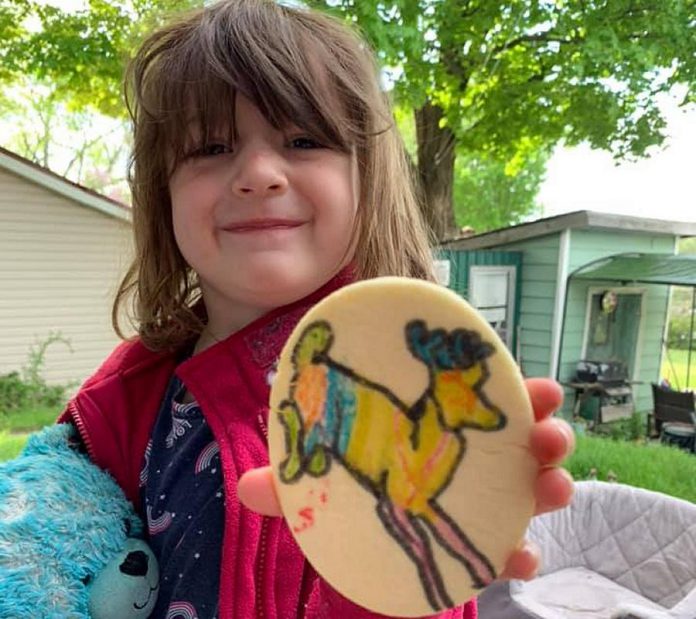 "Peterborough County is back and forth on whether home kitchens are allowed or not," Holly explains. "When I first started, I had to rent a kitchen space out of a basement of a church which meant I was going back and forth. It worked, and it allowed me to start my business, but it was a pain in the butt."
As a single parent, things became much easier for Holly when public health inspected and approved her home kitchen for the business in February of 2020. In addition, it set her up nicely for what was, at the time, the unforeseen circumstance of COVID-19.
"Pickups can now be done at any time and baking can be done at any time," Holly notes.
Advertisement - story continues below
Holly accepts orders from customers through her social media accounts, email, or by phone, and customers typically pick up the orders at Holly's Havelock home. April and August does offer delivery anywhere between Havelock to Peterborough for special contracts, such as with businesses or real estate agents.
In terms of how cookie orders work, all orders are completely customizable by the customer.
"People contact me with whatever they need, and I somehow make it into a cookie," says Holly. "It's all me, and it's all done by hand. You're never going to get two cookies that are exactly the same. I make whatever your dream is for your event come to life on a cookie."
For holidays, April and August also offers customers a selection of already designed cookies.
Holly launched April and August — named after her two daughters' birth months — in March 2019 after falling into the business almost accidentally. After finding herself out of work, she took up cookie baking and decorating as a hobby to keep herself from going stir crazy. After posting her creations on social media, she began receiving requests for orders.
"After I had so many people reach out, I went and got inspected and got my food handler's certificate and all that stuff to move forward," Holly explains. "It fell in my lap. It's kind of crazy."
Advertisement - story continues below
Now that Ontario is well into step three of its reopening plan, things are again looking up for April and August. Holly says she is receiving many large orders for the events that provincial guidelines once again permit.
"I am busier now than I have been since COVID started," Holly says. "It's been a great bounce back. People are doing events now because we have been so shut down and haven't been able to have any parties or get-togethers. I've had orders for children's half birthdays because they haven't been able to celebrate them. There are weddings, get-togethers, and birthday parties. Stage three has been a big deal for me."
Looking to the future, Holly says she can now look at expanding in the ways she was gearing up for before the pandemic threw a wrench in her plans. For example, she plans to expand her product offerings to include more baked goods as well as gourmet dog treats.
"I had planned to start that before COVID," she explains. "As we open up more and more and as the kids go back to school in September, I can start trying some new things."
Holly is thankful to the community for supporting her home business throughout the pandemic, so she can start thinking again about expanding.
"Not everyone needs cookies, but that word-of-mouth support and liking and sharing my posts on social media is one of the next best things people can do to support me," says Holly.
To see Holly's latest creations and to place a custom cookie order, you can follow April and August on Facebook and Instagram.