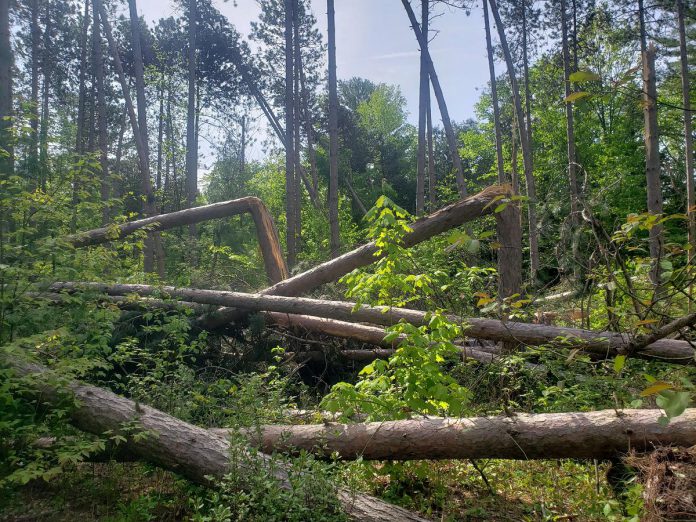 Still dealing with the impact of the May 21 derecho storm, the Ganaraska Region Conservation Authority (GRCA) has announced a restricted reopening of the Ganaraska Forest as of Friday, September 30th.
Trail access will be limited to users with current and extended memberships, with designated trails open for all recreational uses until motorized access ends for the season on November 30. However, in certain areas of the East Forest, only non-motorized use will be permitted.
A map of designated trails will be available before September 30, according to a media release issued by the GRCA on Wednesday (September 14).
Advertisement - content continues below
The Ganaraska Forest is southern Ontario's largest forest at 11,000 acres (4,452 hectares), straddling Northumberland and Peterborough counties, Kawartha Lakes, and Durham Region.
The forest has been closed since the May 21 storm, described as the largest natural disaster to ever impact the forest. The storm resulted in over 250 hectares (600 acres) of tree blowdown throughout the forest and significant trail impact from downed trees and hazard trees.
The decision to limit the reopening of the forest to members only was made because of ongoing safety concerns and continued salvage and harvesting operations, according to the GRCA.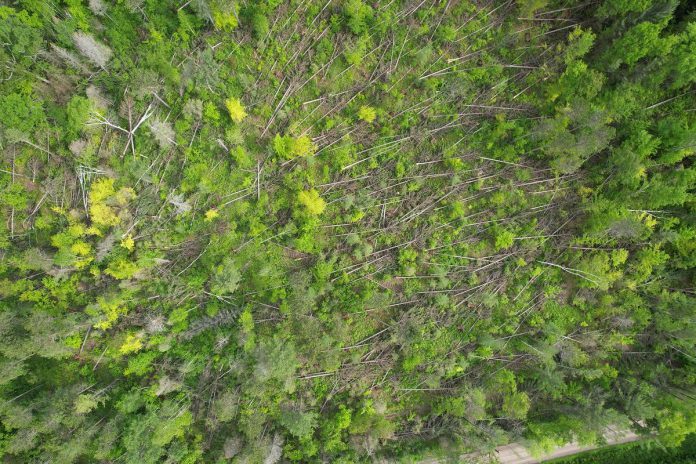 "Trail usage continues to be impacted by a higher than normal volume of logging operations (annual harvest and storm salvage)," the GRCA says, adding that harvesting and storm salvage are important restoration tools to reduce the risk of fire and introduction of pests.
"Progress has been made but, out of an abundance of caution, the GRCA feels limiting trail users to members only will allow ongoing efforts to safely continue, while also providing some access to Ganaraska Forest members."
In recognition of the impact on Ganaraska Forest members, the GRCA is extending memberships.
Advertisement - content continues below
Memberships purchased between June 1, 2021 and September 30, 2022 (except for cross country ski memberships) will receive an automatic one-year extension. Country ski memberships expiring during the closure (between May 21, 2022 and the reopening date) will receive a six-month hiking membership.
Trail recovery will continue after September 30, and additional trails will be opened for use once they are deemed safe by GRCA staff.