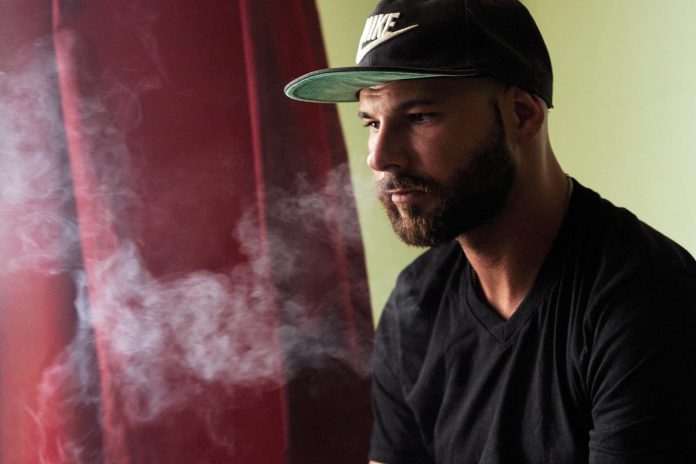 A new feature-length documentary film by Lindsay native Stephen Hosier that shines a spotlight on the inadequacies of Canada's social safety net — including child welfare, youth homelessness, the opioid crisis, and mental health — is premiering in Toronto on World Mental Health Day (October 10).
Attila isn't your traditional documentary. The film has an adjacent connection to more experimental cinema vérité projects that offer a casual onlooker's perspective, but the narrative feels more tangential than those arthouse endeavours.
Toronto-based filmmaker Stephen and his best friend Richard Csanyi, the film's co-subject, use the medium to investigate the death of Richard's twin brother, 28-year-old Attila. Homeless and missing for weeks after being expelled from a long-term care residence as he grappled with addiction and schizophrenia, Attila was found dead on a rooftop in Hamilton, Ontario in May 2020.
Advertisement - content continues below
Tweet this quote
The bond between Stephen, Richard, and Attila — who all grew up in Lindasy — reaches as far back as elementary school,
"Since I was a kid, I always knew I wanted to make films," Stephen recalls. "I was often messing around with our family's home movie camera. In high school, Richard, Attila, and I started making videos together. Some were for school projects, others were just for fun."
"In fact, one video Richard and I made together was a homelessness and addiction awareness video for a grade 10 communications class. We watched it together recently. It felt surreal seeing it after all these years, considering Attila experienced those exact struggles later in his life."
VIDEO: "Attila" teaser

It is that close relationship with Richard that allowed the filmmaker to explore both Attila's life and the systemic failures that affected both Richard and Attila since their childhood.
"I believe it was our lifelong friendship and the fact that we had been making videos together throughout our youth that made Richard comfortable enough to open up to me about his and Attila's more troubled past. I also believe that making this film allowed Richard (and me) an opportunity to channel our grief through a creative outlet."
"I still have my guard up — it's not easy disclosing secrets," Richard admits when asked about initially revisiting the past for the sake of Hosier's documentary. "Stephen has always been close to the top of that list of people I trust the most."
Advertisement - content continues below
Tweet this quote
"When Stephen first started filming, his idea was to pretend that the crew and himself were flies on the wall and to let emotions flow naturally," Richard says. "There was no process for interpreting grief for an artistic purpose. I was generally sad and grieving throughout the filmmaking process, and dealing with a lot of questions that were left unanswered — questions that needed to be investigated."
As Hosier's taping continues, we see just that: the documentary is as much of an examination on Attila as it is a reflective and cathartic outlet for Richard. The audience witnesses Richard release layer after layer of his emotionally hardened shell, gradually becoming more vulnerable and comfortable speaking to the camera about Attila and the disturbing past they share as former children mistreated by the province's foster system.
"It seems like every week for years, Attila and I would talk about the abuse to a therapist in town," Richard remembers. "It was easy to talk about things because I knew whatever I shared would stay between Attila and I. It was confidential. It was something we kept between ourselves as well. There was no pressure and it was about open communication with no judgement."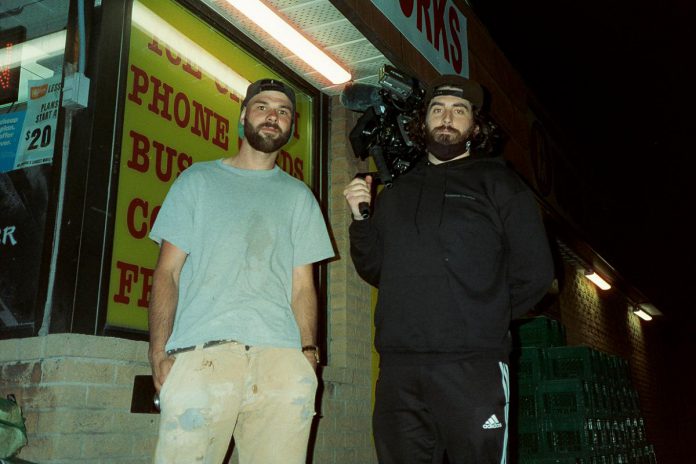 "With Stephen, it's similar — just a friend showing support when it was needed," Richard adds. "It's always been important to me to have a strong network of people around me and to be supported by my peers."
According to Stephen, there were challenges in trying to tell a personal story while also bringing attention to timely social issues like Ontario's broken foster system or addressing mental health.
"There was definitely an element of intimidation with making this film considering Richard is such a close friend," Stephen explains. "You have a responsibility as the filmmaker to collect all the material you need to and then distill it down into a feature-length duration — in our case approximately 80 minutes. In terms of tying it to contemporary issues, the film spotlights systemic failures which affected Richard and Attila since they were little boys, but also far too many other Canadians, so I believe it will resonate with a lot of people."
Advertisement - content continues below
Tweet this quote
For his part, Richard says Stephen's film has allowed him to speak on behalf of both himself and his late brother.
"The subject of the film has always felt like it was Attila, even though he's not around," Richard notes. "I had to speak for the both of us. Stephen gave me a voice and a platform with hopes that one day there will be justice in (Attila's) name and healing in my own life, and that similar tragedies could be prevented."
"This has never been a documentary to me. It's been a passion project. Having a filmmaker that I've known as a friend from elementary school, that would be willing to cross boundaries and ask uncomfortable questions, was not detrimental — it was necessary."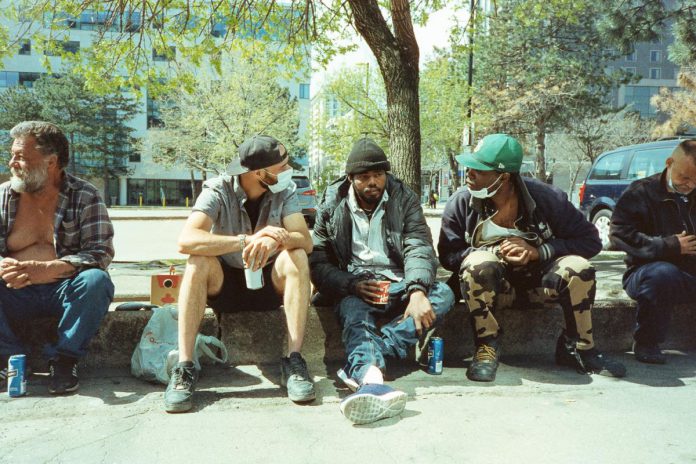 "Some days were quite difficult, emotionally, considering Richard and Attila have been such close friends of mine since childhood," Stephen says. "To hear some of the things that they went through in their first foster home, prior to their time in Lindsay, was very troubling and disturbing. At times, I was angry (and) other times, very sad for them."
"However, throughout the filmmaking process, I always did my best to be a good and supportive friend to Richard, while also remaining the filmmaker with the responsibility of documenting Richard's experience and his investigation into the life and death of his twin. It was very much a collaboration between Richard and I to make this film, and I consider him a filmmaker as well, not just a main character."
While Attila occasionally feels like it's juggling more than it can handle, this approach is probably the most accurate way to depict the introspective turmoil Richard has been bottling up. It also captures an unflinching and affective ripple effect, beginning with sorrowful reminiscing with family and concluding with an impromptu, accidental wake featuring Attila's street pals enlightening Richard on the impact his brother had on them.
Advertisement - content continues below
Tweet this quote
A brilliant sequence towards the end, with overlapping audio of Richard anticipating a reunion with a former acquaintance of Attila's and the stranger trying to muster up the courage to speak with Richard, is a direct hit to the heart. Just like that confrontation, Attila will provoke unexpected emotion and much-needed discussions.
Attila premieres during Rendezvous With Madness, a Toronto-based multidisciplinary arts and mental health festival that takes place annually in October, at 7 p.m. on Tuesday, October 10th — the 75th anniversary of World Mental Health Day. The screening takes place at Hot Docs Ted Rogers Cinema (506 Bloor St. W., Toronto). Tickets are pay what you can, and are available online at workmanarts.com/rwm-events/attila/.
After the screening, a panel discussion moderated by filmmaker and film programmer Aisha Jamal will feature palliative care physician and health justice activist Dr. Naheed Dosani, Schizophrenia Society of Canada chief executive officer Chris Summerville (Schizophrenia Society of Canada, and community and crisis worker Diana Chan McNally, with other special guests to be announced.