Home
Authors
Articles by Addison Wylie
Articles by Addison Wylie
Film Access Northumberland presenting 'Reel Creatures' workshop at Cobourg ComiCon on September 30 followed by film screening and artist discussion.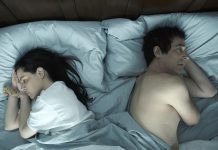 Presented by Film Access Northumberland, the festival takes place June 2 to 4 at Victoria Hall.
Film critic Addison Wylie takes a look at four local short films screening during this year's virtual festival.