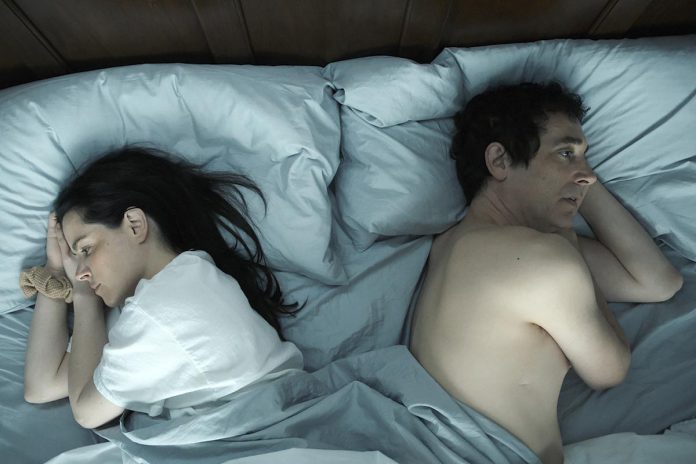 Behind the selections of a film festival and the novelty of attending, we often forget how strong they are as community staples. Film festivals provide an experience for different movie goers to share emotions towards a story, be moved by the art of filmmaking, and collectively relive memories if older titles are screened.
The Eye2Eye International Film Festival taking place at Cobourg's Victoria Hall from Friday, June 2nd to Sunday, June 4th, encompasses these ideas. Presented by Film Access Northumberland with the theme "With Open Arms", Eye2Eye is intent on igniting a spark behind discussions of tolerance through film.
In addition to the messaging, the film selections expose audiences to different storytelling and filmmaking methods, further driving home how mutual themes can be expressed through different artistic perspectives. This mission statement helps provide the reason behind this year's schedule which, at face value, can seem like someone drawing random titles out of a hat.
Advertisement - content continues below
The festival opens with a red carpet gala at 7 p.m. on Friday with a screening of 2017's pop musical The Greatest Showman starring Hugh Jackman and Michelle Williams. This contemporary classic, loosely inspired by the life and career of P.T. Barnum, features exciting dance numbers, memorable music, and an extravagant production while staying true to its heartfelt story about outcasts beating the odds.
Staying in tune with the musical genre is the festival's screening of 2014's Annie at 9:30 a.m. on Saturday. I've always been curious about this modern retelling of the 1977 Tony-award winner mostly because of its cast led by newcomer Quvenzhané Wallis (Oscar-nominated for her performance in Beasts of the Southern Wild).
The first 200 guests for the family-friendly Annie screening will receive a complimentary cookie from The Little Cake Co. — a treat for the kids and a lil' something-something for Mom or Dad's coffee. There will also be a performance by Northumberland County's La Jeunesse Choirs.
VIDEO: "Away From Her" trailer

Adult screenings on Saturday include 1962's classic To Kill a Mockingbird at 1 p.m. and Sarah Polley's breathtaking 2006 character drama Away From Her at 3:30 p.m.
The latter features two incredible all-time performances from Julie Christie (which earned her an Oscar nomination) and the late Gordon Pinsent that support heavy material about coming to terms with the strain and heartbreak of Alzheimer's. Based on Alice Monroe's short story of the same name, this film also earned Polley her first Oscar nomination for best adapted screenplay, an award she would later win for 2022's Women Talking.
Two other character pieces will also be screening at Eye2Eye and they both star Jonas Chernick: The End of Sex at 7 p.m. on Saturday and Ashgrove at 3:30 p.m. on Sunday. Chernick, who will also be providing post-screening Q&A sessions at the festival, gives terrific performances in both films.
Advertisement - content continues below
Slow-burning thriller Ashgrove features Chernick in a dramatic and tense register as he faces a potential apocalypse with his overworked wife (Amanda Brugel of The Handmaid's Tale). The production incorporated experimental storytelling by the cast and director Jeremy LaLonde, as well as outside-the-box performance work. I really hope Chernick gets into the nitty-gritty of this fascinating process during his Q&A.
The End of Sex is more featherlight in comparison, featuring Chernick and Emily Hampshire (of Schitt's Creek) as a sexually jilted married couple trying to reinspire their romance.
Movie-goers won't want to miss the Emerging Filmmaker Showcase at 9:30 a.m. on Sunday, which will be free of charge and feature works from aspiring filmmakers competing for the Eye2Eye Bob Johnston Memorial Award as well as the Film Forward Awards (results and the award-winning films will re-screened at the Emerging Filmmakers Awards during the closing gala at 7 p.m. on Sunday). Attendance at the Emerging Filmmaker Showcase truly ties together reassurance from a supportive community, and always adds a personal touch to the festivities.
VIDEO: "Ashgrove" trailer

Other films screening at the festival are the short film Sissy with John Cleland at 7 p.m. on Saturday (preceding The End of Sex), the Canadian premiere of the inspirational sports film I Can (Sunday at 2 p.m.), including a post-screening Q&A with director and producer Tyler Sansom, and the 2020 documentary First We Eat (Sunday at 8 p.m.), about a Yukon family who bans all grocery store food from their house for one year, including a post-screening virtual Q&A with writer, director, and producer Suzanne Crocker.
Tickets are $17 per film ($9.50 for students) or $69 for a weekend pass ($36.50 for students). Admission to the opening red carpet gala or closing gala is $22 ($12 for students). For more information and to purchase tickets and passes, visit www.filmaccessnorthumberland.ca.