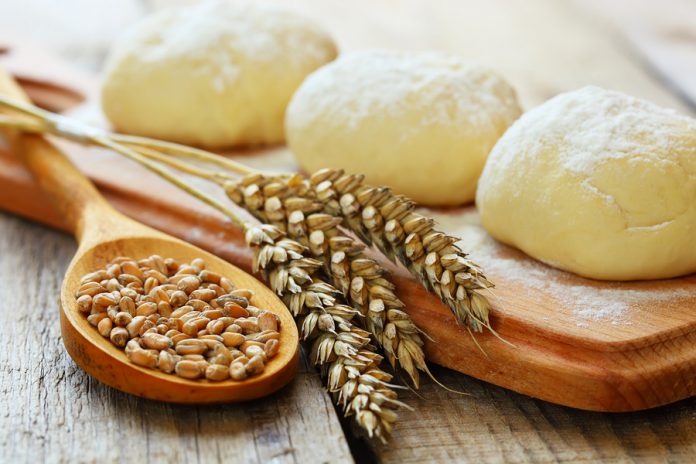 The smell and taste of freshly baked bread are among the most satisfying and comforting smells and tastes I know. Bread making is one of the oldest known cooked foods of humans. No matter how far back you look into history, you'll find that people have always baked and eaten bread.
Saying that does not mean that everyone can just go out and bake it — there are many secrets to making great bread. But it's a great way to keep your household budget down and make your house smell and feel warm and cozy on these long, cold winter nights.
With bread, as with most foods, the ingredients, method, and recipes are very important. Here are a few tips to help you if you're thinking of entering into the art of bread making.
Flour
The key ingredient in all types of bread recipes is the flour. What kind of flour you use really depends on what kind of bread you want. How much flour you need to add will also depend upon the flour variety. Some flours will develop a more satin-like texture when kneading and rise more during the baking process than other kinds.
All-purpose flour is a blend of hard and soft wheat flours. It's suitable for yeast breads, as well as for quick breads and cakes.
With its high protein content, hard flour (also known as bread flour) will give you bread with better volume. However, dough made with bread flour needs to be kneaded much longer than dough made from all-purpose flour, to develop the intended smooth texture.
Whole wheat flour, which contains the entire wheat kernel, adds a clearly identifiable "nutty" taste to the dough. Whole wheat flour is a more nutritious choice and adds a higher fiber content to your bread.
Rye flour (dark or light) is a great way to add flavor and texture to your bread.
Before you start experimenting with different flours, find a recipe that works for you and master it first.
Yeast
Yeast, the leavening agent, can be bought in active, dry, or compressed forms. A quick-rising variety has recently been developed that makes the bread dough rise in half the normal time.
Yeast needs to be "activated" before it's added to the flour mixture, just to make sure it is alive. Dissolve the yeast in a little lukewarm water and wait until it becomes foamy. If you think it's taking too long, add some sugar or honey to quicken the process. If it fails to become foamy, your yeast is bad — throw it away and go buy fresh yeast!
Additional ingredients
You can also add whole grains like flax, chia, and oats to your bread. While this will make your bread a little heavier, it will taste great.
If you're purchasing whole grains or seeds for your bread, keep them in the refrigerator or they may go rancid.
Enriched bread is when we add egg, milk and sugar to our recipe. Common enriched bread would be Brioche dough, which is a bit sweeter and has a beautiful golden colour and creamy, fluffy texture.
Kneading
Knead with a constant rhythm until the dough isn't sticky any more. Shape it into a ball in an oiled or buttered bowl and leave it in a warm place to rise.
When it has risen to at least twice the volume, shape it the way you like. Two common shapes are oval and rectangle.
Learn how to make bread at the PC Cooking School
If this is sounding all too complicated, you can join us in the PC Cooking School with Chef Stefanie Martin as she gives us a lesson in bread making. "Bread for Beginners" takes place from 6:30 to 8:30 p.m. on Thursday, March 5th Thursday, March 11th at the PC Cooking School in Peterborough.
In this interactive course, Chef Stef will show you a basic bread recipe that can be used in many applications, from dinner rolls to cinnamon buns. And with Chef Stef's guidance, you'll prepare some tasty compound butter to enjoy with your fresh baked goodies! The cost for the class is $40.
The PC Cooking School is located upstairs at the Real Canadian Superstore at Lansdowne Place (645 Lansdowne St. W., Peterborough). You can register online at www.pccookingschool.ca, or you can email me at pccookingschool.peterborough@loblaw.ca or call me at 705-749-6962 ext. 4.
---
Pizza Dough
A great bread to start with is pizza dough. Pizza can be a fast and healthy weeknight dinner, or a great way to end your work week with pizza night on Friday.
Here's my recipe for pizza dough. After you make one or two pizzas using this fresh dough, you'll never look at a frozen pizza again.
Ingredients
3/4 cup (180 mL) of warm water
2 tsp (10 mL) quick rising yeast
A good squeeze of honey or 1-1/2 tsp (6 mL) of sugar
3/4 cup (180 mL) all purpose flour
3/4 cup (180 mL) whole wheat flour
1 tsp (5 mL) sea salt
2-3 tbsp (30-45 mL) olive oil
Method
Dissolve yeast and honey in a measuring cup of warm water and let stand for 2 minutes.
Add to flour and salt and mix well.
Add olive oil and mix until dough is formed.
Dust surface with flour and knead dough. After kneading, rest the dough for 15-20 minutes to let it rise.
Prepare with your favourite toppings.