In Lisa Clarke's world right now, all roads lead to Thursday, June 2.
The community engagement and project manager with the Kawartha Sexual Assault Centre (KSAC) is the lead organizer of the Sexual Consent Conference at Trent University which begins that day and wraps up the next.
If that's not enough to make this busy woman busier, Lisa is also involved in the staging of "The Power Of Our Voices", an event for survivors that takes place at Peterborough's Market Hall on the evening of June 2nd.
Presented under the sub-title "Building Community for Victims and Survivors of Crime", it includes a reading from 4th Line Theatre of Judith Thompson's new play Who Killed Snow White?, a talk from former longtime OPP criminal profiler and author Kate Lines, and a panel presentation and discussion.
The Sexual Consent Conference begins on Thursday morning, with registration at 8:30 a.m. followed by a welcoming ceremony at 9 a.m. Canada's first academic and community-based research conference on sexual consent, it's co-hosted by KSAC and conference chair Dr. Terry Humphreys, a Trent University psychology professor and researcher of sexual consent issues. The conference agenda and more is available at www.sexualconsentconference.com.
According to Lisa, a Status Women Canada grant the centre received in 2014 funded a needs assessment on sexual violence against women in Peterborough city and county. Part of that money was targeted for the hosting of a conference.
"In the meantime, Ghomeshi happened, the new curriculum in Ontario happened, the Action Plan Against Sexual Violence and Harassment happened, and suddenly this little conference became international," notes Lisa.
"We chose sexual consent specifically as the topic because while there are a lot of conferences happening, the core issue is that our Canadian cultural understanding of sexual consent isn't solidified," she says. "It's not just about 'no means no'. There's a grey area."

Meanwhile, the Market Hall event — which is on conference attendees' itinerary and falls during Victims and Survivors Crime Week — is being presented in partnership with Victims' Services, the Victim Justice Network, the OPP and a host of local media organizations (kawarthaNOW.com among them). Black Honey is catering.
"We took that whole academic and professionalized piece around sexual consent and made an event for survivors themselves," explains Lisa. The $10 ticket price ($5 for students and the under-waged) was set low to ensure that anyone who wants to attend can do so. Tickets can be ordered in advance at www.eventbrite.ca or purchased at the door if available.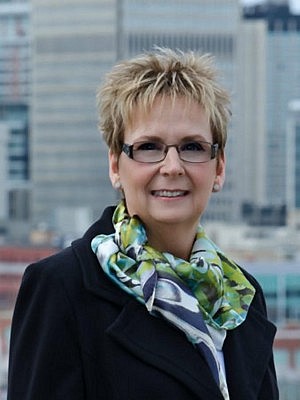 In Ennismore native Kate Lines, the event has secured a compelling personality who, as an FBI-trained criminal profiler with the OPP for more than 25 years, was involved in a number of high-profile cases — including the abductions and murders of Kristen French (1992) and Tori Stafford (2009).
After achieving the rank of OPP chief superintendent, Kate retired from policing in 2010 but she didn't sit idle. With a desire to focus the victims of crimes and their families, she penned Crime Seen: From Patrol Cop To Profiler, My Stories From Behind The Yellow Tape. Published by Random House, Kate's book has been widely heralded for detracting attention away from those committing crimes and putting it squarely where it belongs: on the courage, faith, and strength of their survivors.
"When I retired from policing, I moved back here and contacted the Kawartha Sexual Assault Centre to do some consulting and private investigation work," Kate says. "I was at a time where I was hoping to give a little bit back. I met with Sonya [KSAC director Sonya Vellenga]. We talked about potentially some training and events where I might be of some assistance. I shared with her that I'm a volunteer board chair for a new national organization, the Victim Justice Network."
From her policing experience, Kate came away with observations that spawned much of the motivation for writing her book.
"There was significant media interest in the offenders, but there are other stories," she explains. "Not just from victims and their families, but from police officers and others who play a role in investigations. Those stories don't tend to be told."
"There's a great deal of emphasis on probing the background of people convicted of homicide, but not a lot of interest shown in how the families are coping. That's the piece of the story I was hoping to capture in my book."
"When you're a police officer you have a job to do, so you're very stoic and have your shields up," Kate adds. "In the process of writing this book, I didn't need to have that any longer. I could just be someone writing a book who people knew and trusted to tell their stories."
At the Market Hall event, Kate says she won't be speaking so much on her policing career but rather on what led her to become a speaker, and also about the role of the Victim Justice Network in assisting victims of crime and their families.
Looking at where things stand today in terms of supports for victims of crime, Kate is encouraged.
"We have a Victims' Bill of Rights, which is a step in the right direction but certainly doesn't address all needs," she says. "The reality is that whether it's a criminal court or government involved, it's a cold process. It's a horrible experience that people who need these services go through."
"But we're making headway — having discussions like this was unheard of 10 or 20 years ago. We can't change what has happened but hopefully with conferences like ours, and opportunities for open forums and discussions, many people don't need to feel that they're going through it alone."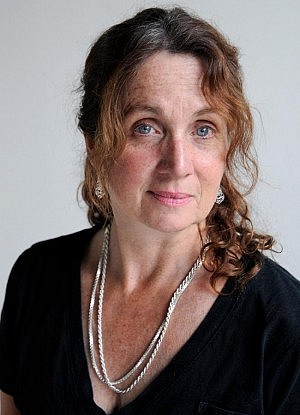 Along with Kate's talk, the evening's other major component is a 40-minute reading of Judith Thompson's new play Who Killed Snow White?.
It's sure to leave a lasting impression.
"It has some tough stuff in it but it has a lot of hope in it too," explains Kim Blackwell, managing artistic director of 4th Line Theatre, which hopes to stage the full production during a future summer season.
The story centres around a young woman who, after being sexually assaulted at a party, endures additional victimization when photos of the assault are posted on social media.
"She's harrassed to the point where she may or may not have killed herself," Kim says.
The play is loosely based on the story of Nova Scotia teen Rehtaeh Parsons, who was bullied and harassed after photos of her sexual assault were circulated online — leading to a suicide attempt that eventually claimed her life.
"It's about messaging harassment and bullying. It's tough material but I think it's quite beautiful, and it has a touch of humour in it."
As someone who has been involved in theatre all of her adult life, Kim remains buoyed by what she describes as the transformative power of theatre to change the world.
"Theatre is at its most interesting when it's dealing with tough issues," Kim says. "A lot of people didn't want 4th Line Theatre to do The Cavan Blazers [Editor's note: A group of zealous Protestant vigilantes in the mid 19th century who often burned down the farms of Catholic settlers]. They wanted sleeping dogs to lie. We turned over that rock and looked underneath to see what was there. Bringing things into the light — like teen suicide, like sexual assault, like messaging harassment and bullying — is how we're going to take some of the stigma and mystery away."
With Who Killed Snow White?, it's also personal for Kim.
"I have a 10-year-old daughter," she explains. "It's always on my mind how to keep her safe, how to protect her, how to make her aware. I feel sometimes that I'm bloody lucky that I didn't grow up with social media. Our mistakes, and we all made them, never ended up on the internet forever. There's no coming back from something like that."
Meanwhile, from where she sits, organizer Lisa Clark is sure of one thing: co-hosting the sexual assault conference and the evening event for survivors is some of the most ambitious work the Kawartha Sexual Assault Centre has ever done.
"We need to have this conversation with adults in our community, with parents, with coaches, with employers," Lisa says. "This is the time. The province is ready, the country is ready, and the Prime Minister is ready to tackle this conversation on a large scale. The centre is also ready to do that."
For more information on both events, as well as for resources and support for those affected by sexual violence, visit www.kawarthasexualassaultcentre.com.