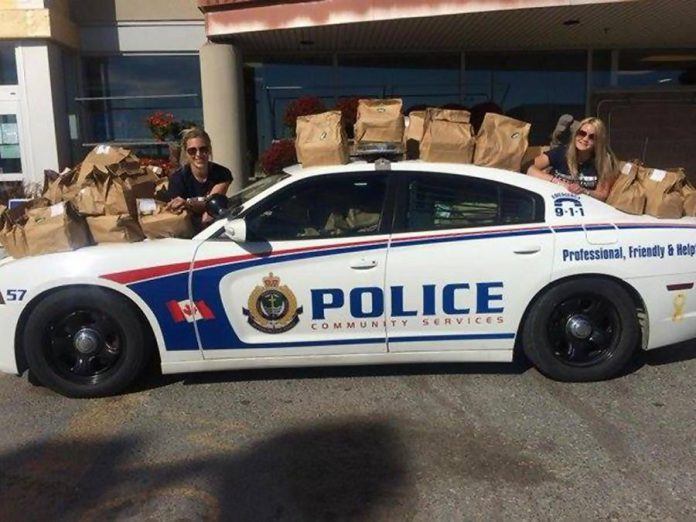 The results are in from the Peterborough Police Service's annual Cram-A-Cruiser event and this year's total surpassed the total amount of food collected last year.
Held on October 6 and 7, the Cram-A-Cruise event collected 20,489 pounds of food — surpassing last year's total of 19,052 pounds — and the donations are still coming in.
"The generosity of the people of Peterborough never fails to amaze us," says Ashlee Aitken, Kawartha Food Share General Manager. "Our shelves are now re-stocked and that will ensure many hungry people in our community will not go without a meal."
Community Services Constable Shawna McCurdy says community policing includes supporting the work of community partners, such as Kawartha Food Share.
"One of the four pillars of our work in the Community Services Unit is functioning family and we know that access to healthy food is key to building and maintaining a functioning family," Constable McCurdy says.
"Thank you to everyone who donated. It really is amazing to see the generosity of our community during this event."