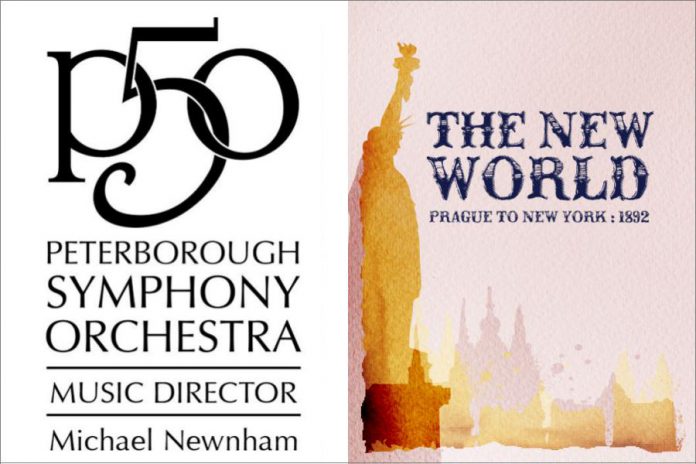 Peterborough businesswoman Erica Cherney was an energetic supporter of the arts in Peterborough. Her death this summer created a loss felt by many people in the community, including the musicians, staff, and board of the Peterborough Symphony Orchestra (PSO). Erica was a long-time champion and subscriber of the PSO, and her support and presence will be greatly missed in 2016/17.
On Saturday, November 5th, the PSO opens its highly anticipated 50th anniversary season with The New World, a concert that Erica would be particularly interested in. The concert features baritone Michael Nyby on a New World exploration beginning with compositions by Morawetz and Copland influenced by Dvorak's "From the New World" — music greatly inspired by Dvorak's move from Prague to New York City in 1892 — before a performance of the titular Symphony.
Erica was a special friend of PSO music director, Michael Newnham. He explains that Erica's own family immigrated to Canada from the former Czechoslovakia and that the connection seemed a perfect one to extend into a dedication honouring the enduring contributions Erica made to the PSO.

"The PSO, just like so many arts organizations in our city, has been very honoured and lucky to have the help and support of Erica Cherney," says Michael. "We are taking this small opportunity to honour Erica by dedicating this opening concert of our 50th anniversary season to her."
Michael first met Erica 16 years ago at a PSO event meant to connect Michael, then a candidate for the role of PSO music director, with orchestra supporters. At the event, Erica told Michael about the tiny harmonica she carried in her purse, and a favourite story about meeting violin virtuoso Isaac Stern: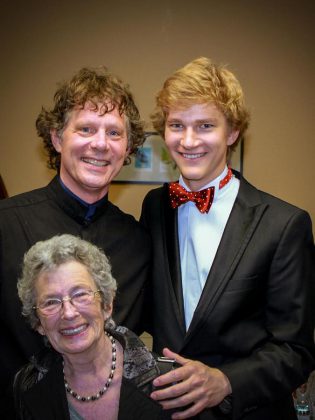 "Isaac Stern's interest was piqued when Erica described to him the 'smallest harmonica in the world.' After some coaxing, she played London Bridge is Falling down for him. Of course after hearing her story I was also interested, so she did the same favour for me. I clapped, then Erica said 'But the point of the story was: I then realized that I had just played my harmonica in front of the great Isaac Stern! After that I can play it for anyone!' Well, that put me in my place!"
Erica became Michael's host when he was in town on PSO business before he moved to Peterborough. They would often sit up at night sipping scotch and discussing vast topics, but always arrived back at music.
"As a teenaged girl, she had played a concerto with the Ottawa Symphony," says Michael, "She had a great love of music, and continued to practice until the end of her life."
Reflecting on Erica's influence on him, Michael explains what many people have tried to describe about the personal energy she exuded:
"There was something in her that made you feel as if you had a very special, unique relationship with her. For me, it felt as if she was someone in my extended family that I had known all my life. We did have many common interests, but I think that was mainly due to the fact that Erica had such a wide perspective of the world that she lived in, and could find something in common with just about anybody."

Michael is very grateful for his friendship with Erica. She introduced him to other people in Peterborough he has developed strong friendships with, and he feels he learned a great deal from her experiences and outlook on life:
"Foremost would be her understanding that staying connected with other people is an invaluable part of life. She appreciated others even though she could be tough and was quick to speak her mind. It was her ability to navigate through human relationships of all sorts that particularly fascinated me, and made her unique."
The PSO is proud to dedicate The New World to its champion, Erica, on Saturday, November 5th. The concert at Showplace Performance Centre (290 George St. N., Peterborough) will begin at 7:30 p.m. with an introduction from Erica's daughter, Karen Cherney, about her mother's connection to the PSO. Tickets are $10 for students and $20 to $48.50 for adults. Tickets are available from the Showplace box office in-person, online, or by calling 705-742-7469.