As difficult as it is to wrap one's head around Canada Day in mid November, with a little push it is possible.
This morning (November 17) at Peterborough City Hall, members of the Canada 150th Anniversary Celebrations Committee did their level best to excite the masses, revealing that iconic Canadian rock artist Kim Mitchell will open Peterborough Musicfest's 31st season on July 1, 2017.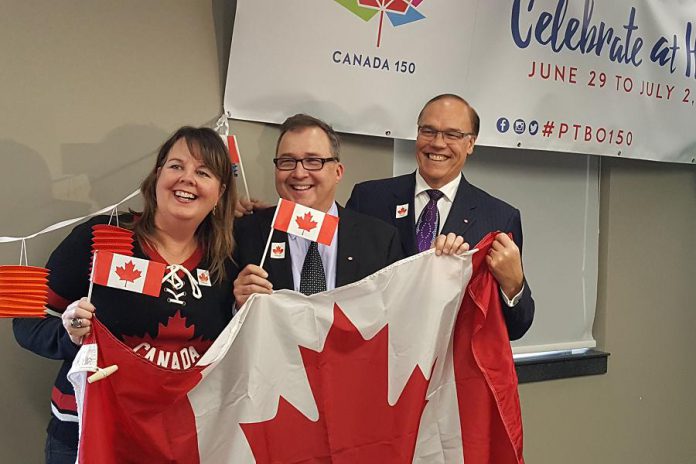 The 64-year-old Sarnia native will take to the Fred Anderson Stage in Del Crary Park as part of an ambitious four-day celebration, June 29th to July 2nd, themed "Celebrate At Home". The concert will herald the opening of the 17-concert Musicfest season, with the entire concert schedule to be revealed next spring.
Anchoring the Celebrate At Home initiative is a $100,000 grant from the City of Peterborough, a portion of which made it possible to secure Mitchell for the Canada Day concert — his fourth Musicfest appearance. In 2012, his August 4th appearance was cut short by bad weather, but he returned on August 21st to play a full show before thousands of classic rock fans.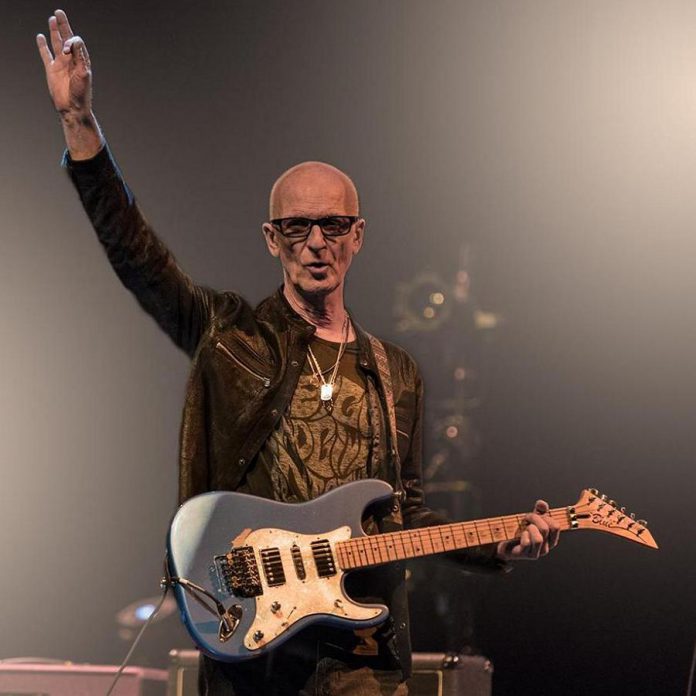 In bringing Mitchell back to Peterborough, Musicfest general manager Tracey Randall has secured a musical artist widely revered for wearing his Canadian pride on his sleeve and thus a perfect fit with the Celebrate At Home theme.
In addition, with Mitchell's extensive hit song catalogue, she's guaranteed a huge crowd for the concert series' opening salvo — assuming Mother Nature plays nicer this time around.
Mitchell began his professional musical career in the mid 1970s fronting Max Webster, which released six studio albums from 1976 to 1981, recording hit singles such as "A Million Vacations" and "Paradise Skies", and toured extensively.
VIDEO: "Go For Soda" – Kim Mitchell

However, his subsequent career as a solo artist brought him his greatest success in the form of three Juno Awards, including Male Vocalist of the Year in 1990, and a string of hit singles such as "Go For Soda", "All We Are", "Patio Lanterns", "Easy To Tame", "Rock And Roll Duty", "Rockland Wonderland", and "America".
He also claimed Juno Awards for Most Promising Male Vocalist in 1983 and, four years later, for Album of the Year for Shakin' Like A Human Being, his second solo album.
In total, Mitchell has sold more than 1.5 million albums. Most all of his recordings, with Max Webster and as a solo act, have attained gold or multi-platinum status. All along the way, Mitchell has toured extensively — a regimen that was put on hold this past January when he suffered a heart attack and had a stent put in.
VIDEO: "Patio Lanterns" – Kim Mitchell

"It made me realize that I have nothing to prove any more," related Mitchell in a May 2016 interview with Jim Barber of MusicLifeMagazine.net.
"I play guitar and I am going to go up there on stage and enjoy myself and appreciate the fact that I get to go up on stage and play in front of people who like what I do. I don't stress out about all the stuff around being a touring musician any more. I am where I am in my life and my career, so I am just going up there and relax and do my thing."
"I am all about customer service. People are coming out to hear certain songs and hear me playing them. But they have been morphing and going through some changes. So Go For A Soda sounds a little different the way we play it on a given night. And we will start to jam out on some of the songs and be a little freer with the arrangements. I like to give people what they want."
VIDEO: "Lager & Ale" – Kim Mitchell

And giving people what they want is what Mitchell will do on Canada Day next year. That, he says, remains his proudest accomplishment in a music career that has featured many benchmarks.
"Being able to take people to a special place through our performance and music. When that happens, I've accomplished what I set out to do."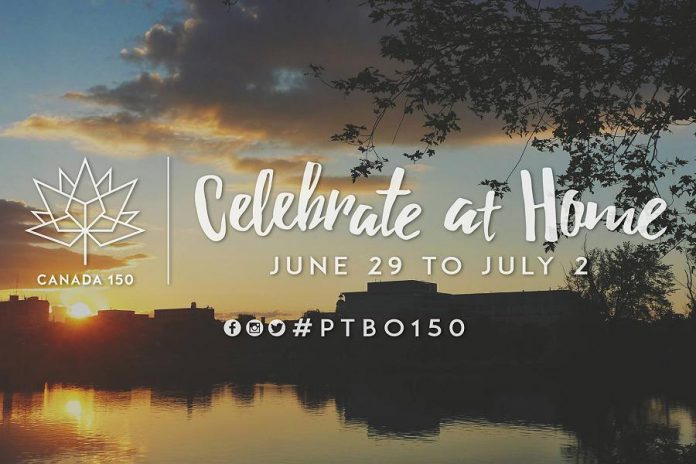 For more information on Peterborough's Canada 150th Celebrations, visit the committee's Facebook page at www.facebook.com/PTBO150 and follow along on Twitter at @Ptbo150.
For more information on Peterborough Musicfest's 31st season, visit www.ptbomusicfest.ca, or follow Peterborough Musicfest on Facebook at www.facebook.com/ptbomusicfest and on Twitter at @PtboMusicfest.