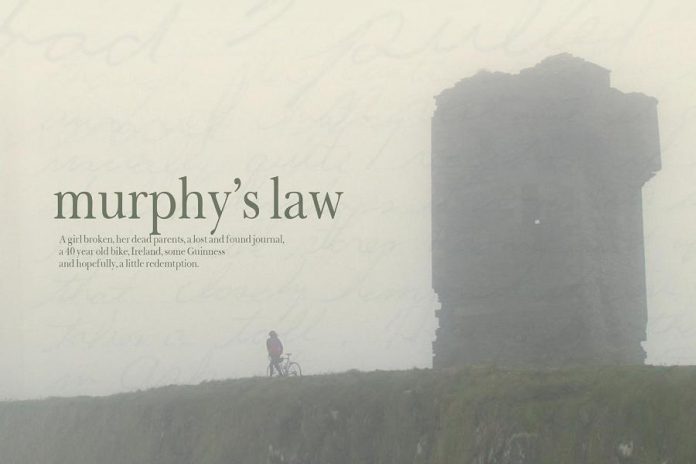 Welcome to my first Publisher's Picks column! Our editorial plan with this column is to select the top quality, must-see, must-do, and don't miss events in the Kawarthas. I will make every attempt to cover our full readership area — which is now five counties wide. (We're excited to now have over 150,000 unique readers monthly, thank you for reading!)
As Linda Kash (Peterborough's very own resident angel) often says when referring to the plethora of natural homegrown talent in our area, "there's something in the water". Whether it's musical, visual arts or performing arts, I think she's right. And the holiday season is a time when this is most evident — with concerts, fundraisers, theatre and arts events filling our calendars. It is also a time when the enormous generosity of our communities shines through.
So, let's do this. Here are my top picks for this week and more. I'm including upcoming events over a few weeks in this first column — because these are often seasonal sellouts — and I'm here to let our readers know about the best of the best. So don't delay to get your tickets for any of these events now.
---
Megan Murphy brings Murphy's Law back to Peterborough December 3
I'm pretty excited about my top pick this week.
In the summer, local film director and 93.3 FM media maven Megan Murphy debuted her film Murphy's Law to sold-out audiences in Peterborough and Cobourg. Murphy's Law then won the prestigious "Best Documentary" award at the Fingal Film Festival 2016 in Swords, Ireland in September.
VIDEO: Murphy's Law Trailer

This Saturday, December 3rd at 7 p.m. will see the return of Murphy's Law to Showplace Performance Centre (290 George St. N., Peterborough, 705-742-7469). Meg will be at the screening and present for a Q&A after the film.
If you're not familiar with the story, Megan retraces her father's cycling trip across Ireland on his rejuvenated bicycle, based on a diary she found after he passed away. (I'm bringing my own Kleenex.) You can read a recap of the film by our columnist Sam Tweedle here and his in-depth interview with Meg last December.
Tickets are $16 and can be purchased online at www.showplace.org.
---
Discover your Christmas spirit with the entire family this weekend in Millbrook during "Christmas in the Village"
If you haven't recently enjoyed shopping in Millbrook, or have yet to discover the charm of the village and its shops — this weekend is a great time to take the short drive to the "valley".
Enjoy their newly renovated streetscape, free parking, and easy walks to everywhere during "Christmas in the Village" this Thursday to Sunday.
On Thursday evening, events kick off with an Old Tyme Christmas featuring horse drawn wagon rides, Community Care bake sale and silent auction, juggler and musical performances, carolling and crafts, gingerbread house display, farmers' market, roast beef dinner at the Legion (for $12), photos with Santa, special meals at local restaurants, special events in local shops, and much, much more.
On Friday evening, enjoy skating with Santa and a Victorian Christmas program at St. Thomas Anglican Church. On Saturday, check out crafts, cider and hot chocolate at the library at 10:30 a.m., the Santa Claus parade at 1 p.m., with Santa visits after the parade, and remember Christmases past at Centennial Place with Rob Winslow of 4th Line Theatre at 2:30 p.m.
On Sunday evening, the Community Choir Christmas Concert at Millbrook Christian Assembly will wrap up the evening ($12 per person or $30 per family).
Here's our article on the event.
---
Three Martinis & Friends Holiday Bash: unconventional festive fun on December 9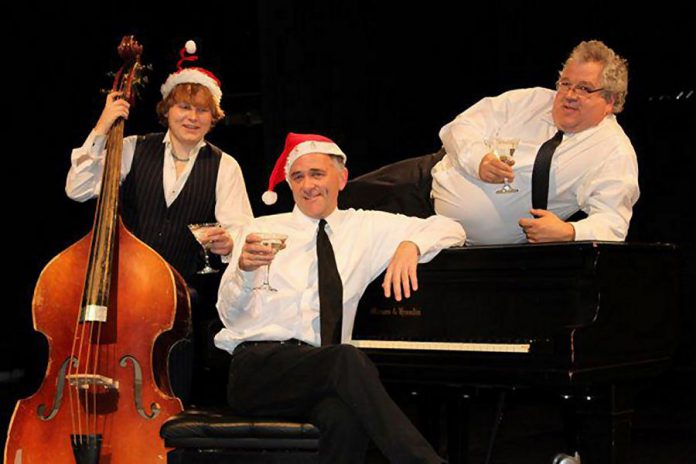 If you like the idea of local holiday music with lots of fun mixed in, then mark your calendar for next Friday, December 9th.
A fun and entertaining mix of comedy and music will take place at the Gordon Best Theatre (216 Hunter St. W., Peterborough, 705-876-8884) featuring musical improv comedy group The Three Martinis. You make up the titles, they make up the songs.
The group features Dan Fewings, Rob Phillips, and phenom Jimmy Bowskill who is between tours with The Sheepdogs and Blue Rodeo. You never know what might happen when The Three Martinis take the stage — but I can guarantee you'll be laughing.
The show will also feature Josh Fewings, Melissa Payne, Trevor Davis (of The Silver Hearts), and Alisha Embury. Tickets are $20 in advance and $25 at the door. Worth every penny for a fun night out.
For more information, see our story.
---
17th Annual "In From the Cold" Christmas Concert at The Market Hall on December 9 and 10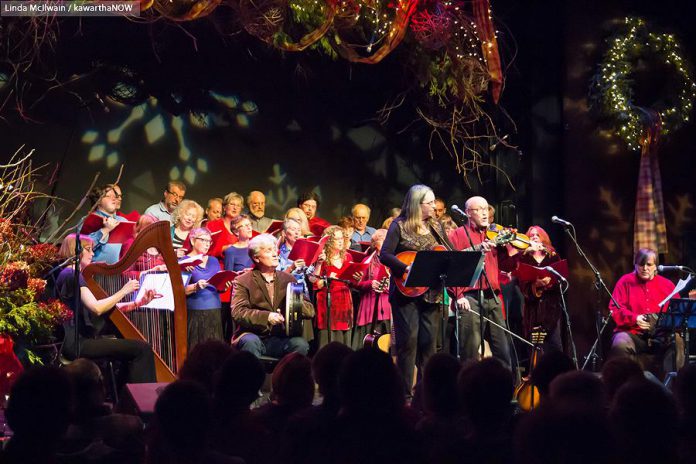 If you're one of the regular patrons of this musical celebration of Christmas past and present, you know your seasonal spirit is guaranteed to be kindled by the many dozens of local performers involved in the annual "In From the Cold" Christmas concert at Market Hall Performing Arts Centre (140 Charlotte St., Peterborough, 705-749-1146). There are two performances, on Friday, December 9th and Saturday, December 10th, both at 8 p.m.
kawarthaNOW.com is proud to be a long time-sponsor and we encourage all to attend to support the YES Shelter for Youth and Families. The concert features Celtic and contemporary carols and seasonal songs performed by Carried Away, The Convivio Chorus, Curtis Driedger, Michael Ketemer, and Tanah Haney.
All proceeds go to the YES Shelter for Youth and Families — the concert has raised over $100,000 over 17 years!
Tickets are $20 per person ($15 for students or children). For more information, see our story here.
---
NHL legend Bob Gainey joins the Peterborough Symphony Orchestra on December 10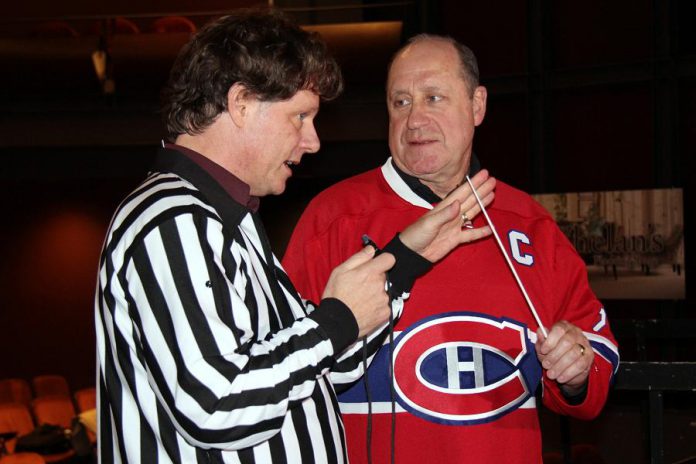 Here's a traditional Christmas concert with a Canadian twist. On Saturday, December 10th at 7:30 p.m., NHL legend Bob Gainey will be joining the Peterborough Symphony Orchestra for "A Nutcracker Christmas" at Showplace Performance Centre (290 George St. N., Peterborough, 705-742-7469).
The symphony will perform excerpts from Tchaikovsky's beloved and timeless Nutcracker, and Bob will narrate a musical version of Roch Carrier's modern classic "The Hockey Sweater". Bob will be wearing one of his jerseys, which will be signed and raffled off in support of the Peterborough Symphony Orchestra.
The concert will also include seasonal favourites and a carol sing, and the Kawartha Youth Orchestra will join in to help get everyone into the spirit of the season.
This performance is almost sold out, there are only a few single tickets left! Tickets are $30 ($10 for students) and are available online at www.showplace.org/pso-nutcracker.
Make sure to read out article about the concert here.
---
Foley Family and Friends presents the 12th Annual Cozy Christmas on December 11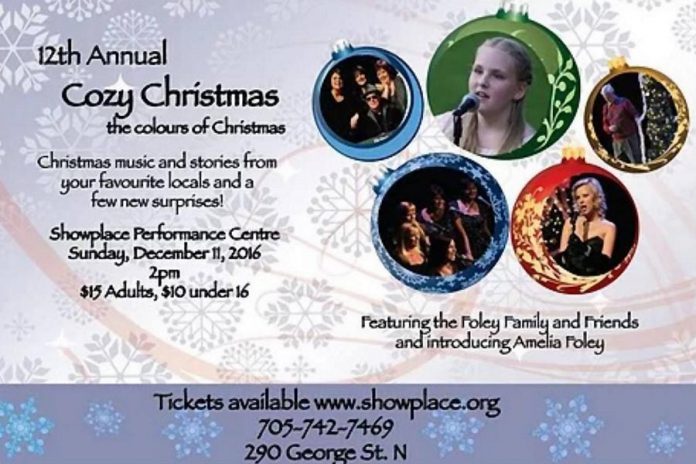 It's going to be a big weekend for community Christmas spirit. The talented Foley family and their many friends take to stage at Showplace Performance Centre (290 George St. N., Peterborough, 705-742-7469) on Sunday, December 11th to raise funds for a village school in Liberia.
Talent abounds with the entire family! Expect everything family and everything Christmas with a variety of music from artists such as Bridget Foley and the Gospel Girls, 4 Front, Colleen (Foley) Anthony, Dan, Char and Amelia Foley, Al Black, the Basciano, Krauss and Vandermey families, Northern Soul, Soulshine, and more.
There'll also be stories and trivia from the family historian, Hugh Foley.
Tickets are $15 per person ($10 for students under 16). For tickets, visit www.showplace.org/cozy-christmas.
---
Save the date! Royal Wood on Valentine's Day at Showplace Performance Centre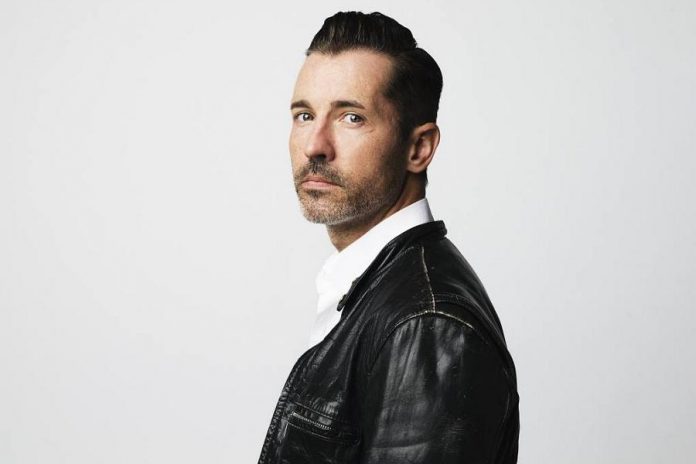 On Tuesday, February 14th, Lakefield's own Royal Wood is coming to Showplace Performance Centre (290 George St. N., Peterborough, 705-742-7469).
This is my advice this week to lovers and couples about what he/she really wants for Christmas. The best part is that this gift gives twice: give Royal Wood concert tickets for Christmas and they'll thank you all over again on February 14th.
It's a win-win and Royal Wood is both dreamy and talented! Royal is on tour to support Ghost Light, his new album released in 2016 and one of his best in many years.
Tickets are available now for $34.50 online at www.showplace.org/royalwood.
VIDEO: "Long Way Out" – Royal Wood

---
If you'd like to have your event considered as a top pick, your first step is to make sure to
submit it to our event system
.
And if you want to be in the know about what's coming up (and maybe win tickets!), you should subscribe to our VIP Enews which will arrive in your inbox every Wednesday morning — along with the most recent version of this column. Sign up for our VIP Enews here.
Thanks for reading and please let me know what you think by posting a comment below.