Sometimes the story of a lifetime can come from the most random of places. For Toronto-based documentary filmmaker Jamie Kastner, a visit to his auto mechanic eventually took him to the Cuban underground and face to face with convicted mass murderer Ishmael Muslim Ali.
On Thursday February 16th, A71 Entertainment (co-founded by Peterborough native Chad Maker) will present Kastner's documentary about Ali, The Skyjacker's Tale, for a special screening at the Market Hall in Peterborough. Filmmaker Jamie Kastner will attend the screening for a question-and-answer session.
The Skyjacker's Tale revisits the obscure and strange story of Ali, who has been on the FBI's most-wanted list since 1984 after successfully hijacking an airplane and escaping into Cuba. For the first time, Kastner's film presents Ali's side of the story.
"I came to the story completely by random through my car mechanic," Kastner tells me during a phone interview. "My mechanic had said to me 'I have a buddy who goes down to Cuba and he met this man in a bar with a story. You do documentaries. Would you be interested?' In the mechanic shop, we looked (Ali) up on-line and found fragments of this story."
The story of Ali, formerly known as Ronald LaBeet, is an intriguing one. In 1972, five masked men entered the Fountain Valley Golf Course in St. Croix, United States Virgin Islands, and began to shoot up the club house primarily filled with staff and American tourists. By the end of the massacre, eight people were dead with many more wounded. Ali, a former Vietnam soldier and known political activist in St. Croix, was one of the five men convicted of the murders and was sentenced to life in prison in 1973.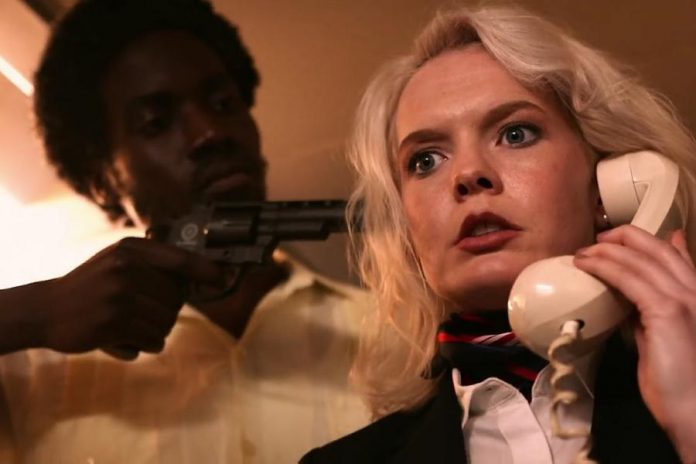 Eleven years later, on December 31, 1984, Ali was being transferred under armed escort from St. Croix to New York on American Airlines Flight 626. Feigning air sickness, he obtained a gun hidden in the plane's washroom and hijacked the plane, forcing it to land in Havana, Cuba, where he has been living in as a fugitive ever since. To this day, Ali maintains his innocence and says he was nowhere near the Fountain Valley Golf Course the day of the massacre.
"There were only scraps of information published about this strange crime in which he was originally convicted," Kastner recalls. "I couldn't make sense of it. Five masked men go into a golf course at three in the afternoon and shoot the place up and they make off with less than a thousand dollars from the till. There were suggestions that this was a politically motivated crime. I just couldn't quite put these shards of information together. But having only heard one side of the story, I figured that at the least I could meet with a mass murderer (to get his side of the story)."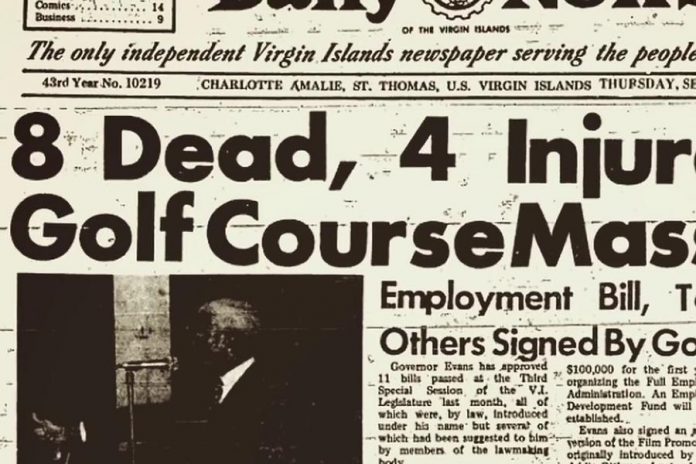 Through the help of the mechanic's friend acting as a middleman and with funding from a successful pitch he gave to Hot Docs Festival, within weeks of discovering Ali's story for the first time, Kastner was on an airplane to Cuba to meet Ali in person.
"He met me on the outskirts of town," says Kastner of his initial meeting. "He is this tall imposing guy. He was 70 at this point, but he is still an impressive figure; he's not elderly in any obvious way. He has a definite swagger to him, and it seems like he's stepped out of a 1970s' blaxploitation film — which in a way he has, in the sense that was the last time he was free on the streets in America."
"That ended up in informing some of tone and the aesthetic choices I made in the movie, since it was built around his voice. This was a guy who managed to survive Vietnam, a dozen years in a hard maximum security prison and, eventually, hijacked a plane to Cuba where there were scores of unsuccessful hijackings. He's a fairly impressive guy, whether you love him or loathe him."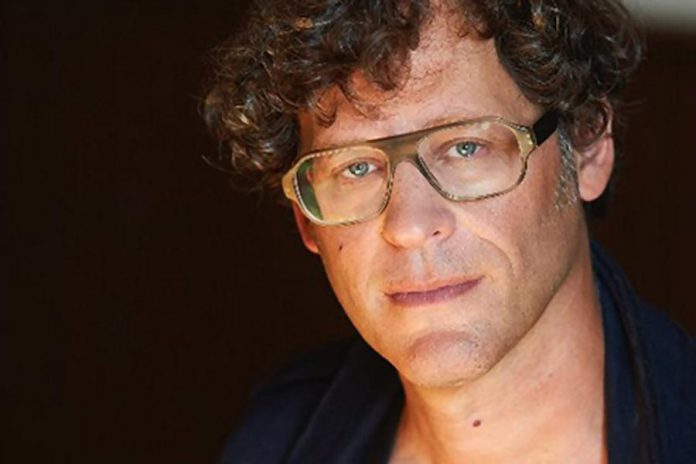 By spending time with Ali, Kastner began to put together another side of the story never revealed before.
"From the information out there, all that is known about Ishmael is that he is one of America's most-wanted fugitives and, up to this point, has been universally painted as a mass murder and hijacker," Jamie says. "But then I met him and heard a completely different side of the story. It's very convincing in its way, and more detailed than anything published. Eventually I saw him as a murderer and I saw him as a victim. I put that spectrum of impressions in play for the audience to let them decide what they think of him and what they feel the crucial part of this story is."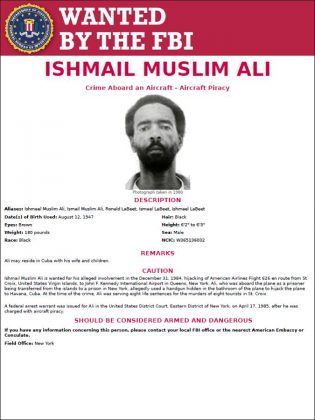 Kastner and his team of researchers also bring other voices to the film, of people directly affected by Ali. With these other voices represented, Jamie was able to flesh out the story further.
"The film is built around access to Ishmael, but goes back and investigates the hijacking, the original murders, and the trial," Jamie explains. "From all those points of the story, my team and I were able to unearth a great range of characters. From the pilot and flight attendants and passengers that were on the plane, to the cops and FBI agents who investigated the crime, to witnesses to what was going on on the Virgin Islands at the time, to lawyers on both sides of the case, to people who knew the judge."
"It's just what you dream of when you're trying to bring to life a story that happened decades ago."
Premiering at TIFF in September 2016, The Skyjacker's Tale found enthusiastic audiences and also caught the attention of The Innocence Project, a group of civil rights lawyers in the United States who have been successful at overturning wrongful convictions. With three of the five convicted men still incarcerated in U.S. prisons, The Innocence Project is using Jamie's film as a launch pad to reopen the case.
"There are still three men who have been in jail for 45 years by this point," Jamie notes. "One guy, in a strange set of circumstances, had his sentence commuted and was let out but died in mysterious circumstances four years late. The Innocence Project is reinvestigating the original trial and convictions based on revelations from the film. There are some amazing revelations that occurred on camera for the first time."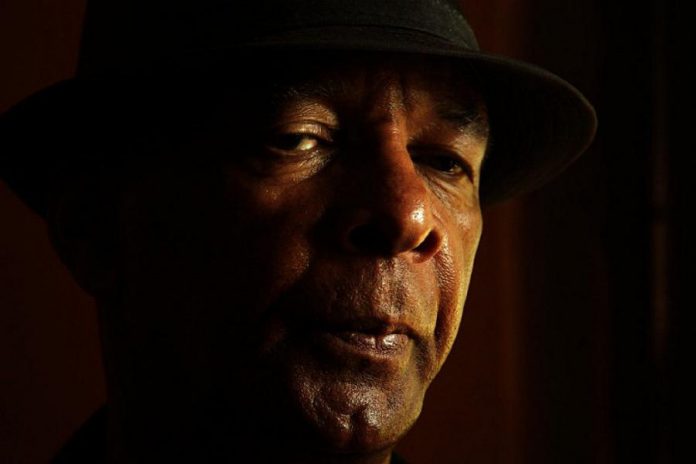 Jamie notes that being a filmmaker from Canada greatly impacted his ability to tell Ali's story.
"It would have been impossible to do this story if I were an American," Jamie says. "My access to this story was based on the fact that I am Canadian. From Canada's relationship with Cuba over the years, to the fact that the story was first told to a Canadian tourist, to my ability to travel there, to the fact that Ishmael is fairly anti-American himself — from what he experienced both as a soldier in Vietnam and at the hands of the American justice system. I am sure that the fact that I am Canadian was part of what got me in the door there."
"It's amazing to me how this guy who is in exile and underground in Cuba decided he wanted to tell his story, with a particular motivation to help his co-defendants who are also convicted of murder, and he managed to do it by randomly talking to Canadians in a bar."
Don't miss the chance to see The Skyjacker's Tale at Market Hall, on Thursday February 16th. The film begins at 7:30 p.m. and will be followed by question-and-answer session with Kastner. Tickets are $10, available at the Market Hall Box Office, by calling 705-749-1146, or online at www.markethall.org (a $3 box office service fee applies).
VIDEO: The Skyjacker's Tale – Official Trailer