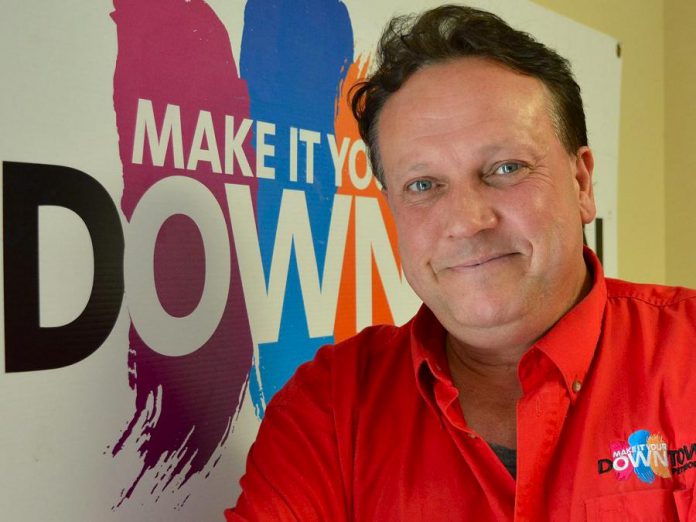 Count Terry Guiel among the many who believe that those who try to please everyone are destined to fail.
That said, why is it that the singer-turned-politician-turned-downtown business advocate has spent most of his life trying "way too hard" to make others happy?
"For the longest time I didn't want to be seen in anything less than a perfect light," confessed Guiel during a lengthy afternoon sit-down at McThirsty's.
"You can't please everybody. I know that now but it took me years to realize it. That said, I still have an innate desire to make everyone happy and I work hard to do that."
As a singer and guitarist born in Brampton and raised in Douro-Dummer, Guiel had the perfect setting to put smiles on the faces of thousands, both as a solo performer and as the longtime front man of the cover band Jericho's Wall.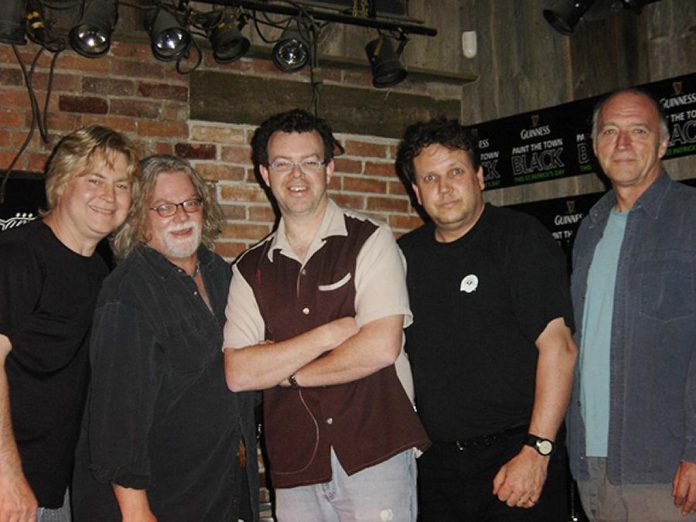 But then Guiel put that desire to the ultimate test first in 2003, seeking and winning election as a Peterborough councillor, and again in 2013, when he applied and was appointed executive director of the Peterborough Downtown Business Improvement Area (DBIA). With neither role remotely conducive to making everyone happy, one can only imagine the struggle that presented him.
The anchoring thread that has run through Guiel's life is music. So it is that on Saturday, March 11th, when he marks his 50th birthday, Guiel, guitar close by, will hold court at The Black Horse Pub in the midst of family and friends, both onstage and off.
"I owe everything I've become to music," says Guiel.
"Music is still a friend that won't let me down. No matter what happens, I could easily grab my guitar and make a living or, if I'm sad, pick it up and be creative. Music has been my security blanket forever."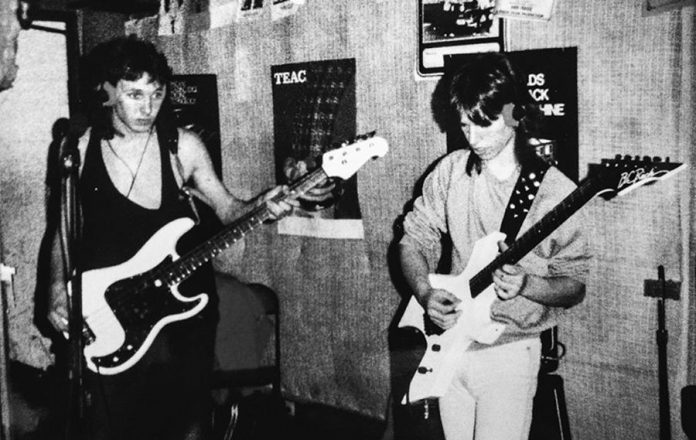 It was at Lakefield District Secondary School that Guiel first cut his musical teeth. He initially played the trumpet "until I blew a hole in my lung … twice actually" — an asthma-rooted misfortune which needed surgery to repair.
"A good friend, Paul Collins, handed me a bass guitar and said 'You need to learn another instrument.' So I played in a punk band called The Crowd. Later, at Niagara College, I spent more time with a heavy metal band than I did concentrating on my studies."
What Guiel brought to his early musical pursuits was a strong work ethic: a dogged determination to give it his all with no corners cut. That trait, which he still exhibits in spades, was inherited from his father and formed by his childhood experiences doing chores at the family farm.
"You weren't allowed to sleep in. You had to get up and feed the chickens, do the haying, chop wood, tend the garden, feed the horses, clean the stalls. When I came home from school, we (he and his older sister Sharon) weren't allowed to eat until the animals were fed. I had a great childhood but that was the way it was."
Guiel's father, a minister who "had a very scholarly, lawyer-like mind," also instilled in him the practice of always asking questions and challenging everything. In later years, that would prove key in his pursuits.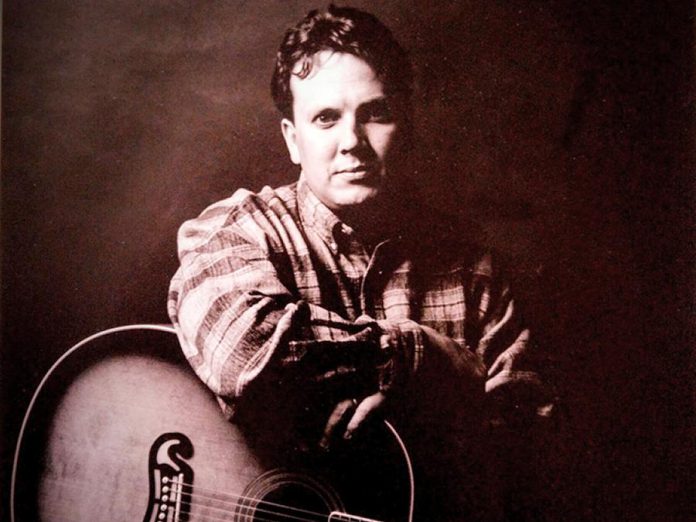 "I was a lot more cocky, a lot more sure of myself," assesses Guiel of his persona all those years ago.
"I'll never be as patient as my dad. I wish God gave me some of his patience. And it took me a long time to appreciate others, like my band mates. In the early years, it was 'You guys are here to make me look and sound good.' Now it's 'What would I have done without you guys?'"
For all his public exposure as a city councillor and in his current role as DBIA executive director, Guiel still remains most widely known for his years onstage. Not as a musician, he stresses, but as an entertainer.
"I have never put myself in the same category as a Bobby Watson," assesses Guiel. "I was, and still am, an entertainer; he is a uniquely gifted musician."
"I knew what needed to be done to keep everyone in the room happy. That was a gift. But I wasn't content with that. I was depressed. I strived to be a musician but I didn't have the voice of a Buzz Thompson or the fingers of a Bobby Watson."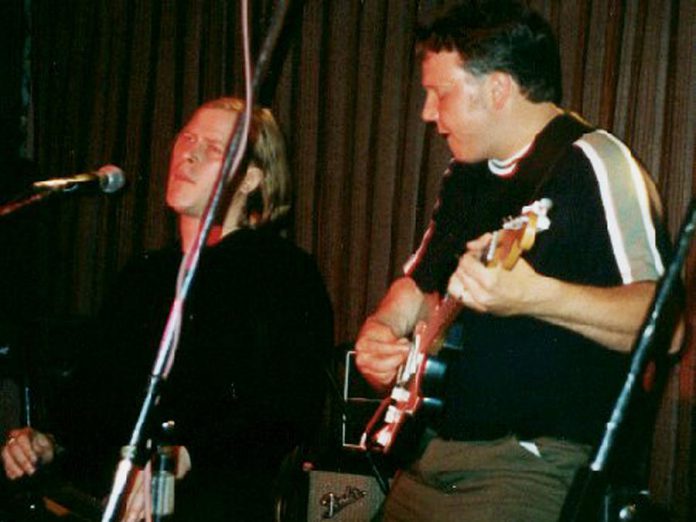 Still, the entertainer did very well. For 17 years, Jericho's Wall — Guiel on lead vocals and acoustic guitar with Jan Schoute (electric guitar), Bruce Francis (bass), Brent Bailey (keyboards) and Derek McKendrick (drums) —- brought rousing cover versions of popular hits to the masses. That included an unprecedented 15-year every-Saturday-night run at the Historic Red Dog.
"I was practical," says Guiel of the conscious decision to focus his energy on cover songs, a rare exception being his recording of two albums of original material, Beguieled and Little Red Balloon.
"I sat down and learned children's songs so I could play children's parties. I learned all the seniors' songs so I could play retirement homes and boat cruises. I had people literally yell in my face 'Why are you doing covers?' Well, that's what fed my family. When I had my CD release party, all those people who insisted I do originals weren't there and didn't buy my CD."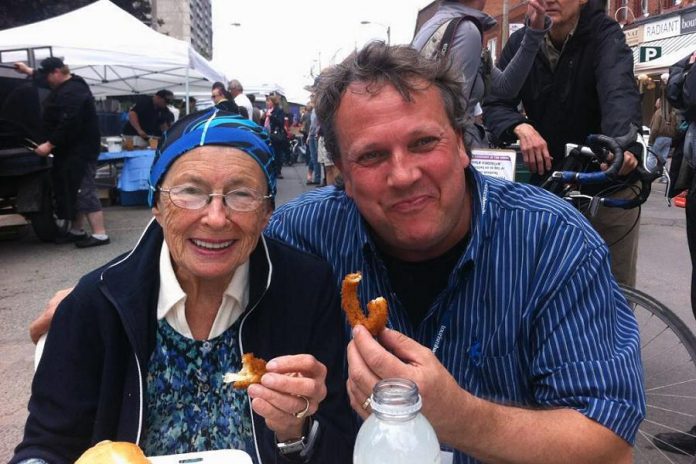 "People like safe; they like familiarity. They like to come out and sing along. They like to hear a riff they know. It's a hard slug to do what The Weber Brothers are doing; to make a conscious effort to do originals. When you have the bills coming in, that takes guts."
Guiel likens Jericho's Wall break-up to a divorce: "We always joked it was like being married to four other people." And like a healthy marriage, there was disagreement.
"Jan wanted to play songs that were difficult for him, so we'd always fight about that because I wanted to do three-chord songs that kept the dance floor packed. He needed his challenge — the B side of a Led Zeppelin single or a Frank Zappa tune. I think if you asked him what were the band's most successful years, he'd say 15 years of packing the Red Dog every Saturday night."
Ironically, it was music that brought Guiel to City Hall. Performing solo on the Holiday Inn's Gazebo patio one Sunday afternoon, his acoustic show was shut down by police after they received a noise complaint.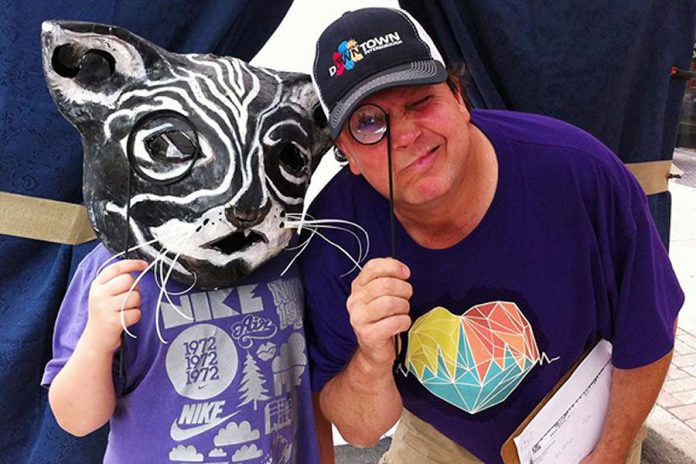 "Long story short, we fought the bylaw to get it changed and it was. I thought, 'Wow, we actually changed a bylaw to allow music to be outside on patios for a certain amount of hours.' (Late Red Dog owner) John Greco said I should run for council."
Guiel did just that in 2003, winning of one of two Ashburnham Ward seats, recalling now how much he "loved the feeling of making a difference." Among the City-related accomplishments he's most proud of was his organization of the 2004 Peterborough flood relief concert at the Memorial Centre.
Following a five-year stint working at the Peterborough law office Farquharson Daly, Guiel was hired as DBIA executive director — a position he had held four years earlier on an interim basis.
"This job can only be done effectively if you know who to call, so that's my council experience coming into play. As far as events go, you have to know the lingo — What do you want for a backline? How many pieces in the band? What contracts are needed? — these are all things that are second nature to me. It's a combination of things that have landed me the perfect role where I'm happy. It checks off all the things I need right now."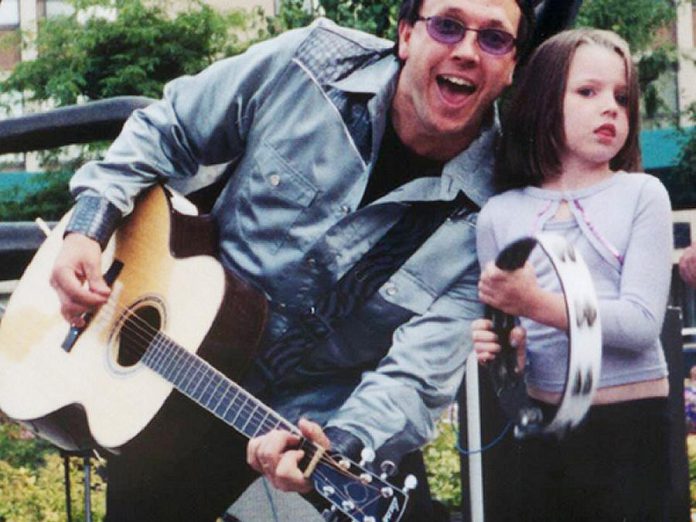 So it that when March 11th rolls around, Guiel at 50 will display many of the same attributes as Guiel at 20: the broad smile, the confident room-encompassing presence, the easy banter. But make no mistake: there's a new and growing appreciation for his blessings and the people in his life, with wife Kerri, and kids Jasher, 21, Kelaiah, 18, and Saxon, 10, topping the list by a country mile.
His 50th birthday bash at The Black Horse will largely be a celebration of the music to which he owes so much.
"I wanted to put together not the best band of musicians I've played with, but the musicians I've loved and have loved and respected me. It's a celebration of the people I've met along the way."
Among those that will join Guiel on stage are Martin Pell, the original drummer for The Crowd, drummer Brian Ferguson, bassist Ron Lister, keyboardist Terry Finn, and John Crown and Jan Schoute on guitar.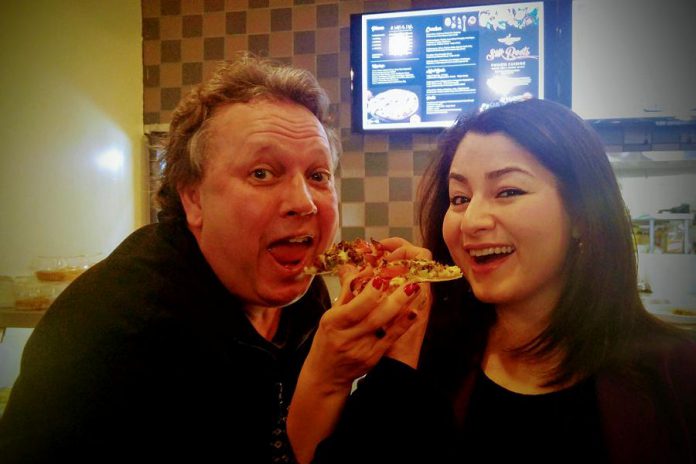 As for the man of the hour, maturity has affected his vocal range — "I've gone from singing a lot of Bono and Freddie Mercury to singing Cohen and Johnny Cash" — but the spirit is more than willing.
"March 11th — I hadn't thought of it until now — is the final day marked on my calendar as a gig," says Guiel, fighting but badly losing a battle with tears.
"I haven't booked anything past that. That's the swan song, the final concert. It's hard. But for the first time, it's not for pay, it's just for pleasure. That has merit."
As the days count down to his milestone birthday, Guiel says, for the first time in his life, he can admit to the failures that have made him stronger.
"I'm more appreciative of what I have and more forgiving of my shortcomings. I'm in the years now where hopefully I can inspire others to pursue their dreams and take chances."
"Will I want something calmer in another four or five years? Who knows? My life has always been events and parties and fun and excitement, and it's never been dull. You couldn't really ask for anything more."
All photos courtesy of Terry Guiel.