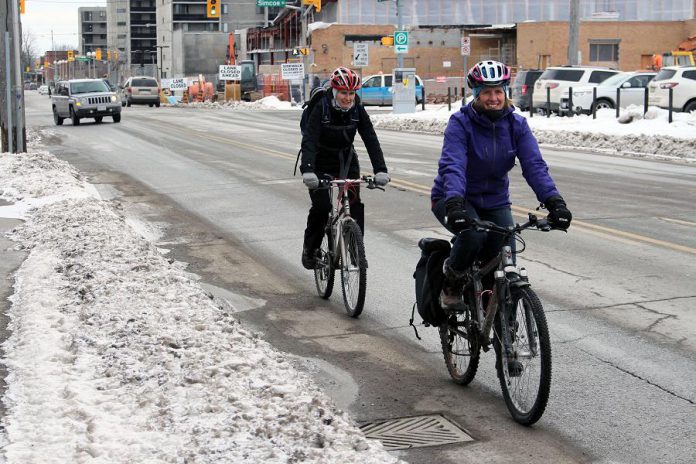 There is no denying that this February was not a usual one. This year, temperatures broke records with highs recorded across the province. According to Environment Canada, February 18th, 2017 marked new record highs in London, Kitchener, Oshawa, Barrie, Sudbury, and Peterborough, where we saw a high of 12.5 degrees Celsius.
How can we tell if this recent change in temperature is a due to a variation in weather patterns or a result of climate change? NASA differentiates between the two as a measure of time; weather is what conditions of the atmosphere are over a short period of time, whereas climate is how the atmosphere "behaves" over longer periods of time.
Put more simply, "Climate is what you expect, weather is what you get." When looking at the historical data, we certainly wouldn't expect these spring-like temperatures in February. It's safe to say that over the long term, our winters are changing. It's hard not to enjoy the warmth of the sun at a time when we would usually expect somewhere around -5 degrees Celsius, but climate change is starting to get personal.
What changes are you seeing? Are plants popping up early in your garden only to be stunted by a later frost? Are you disappointed by a shorter snowmobile or ski season? Does the effort you're putting into the backyard rink seem disproportionate to the amount of time you're able to get out and skate? You can act now. We all can.
Here are five things you can do right now to help with climate change:
---
1. Get informed
Locally, the Climate Change Action Plan for the Greater Peterborough Area has been developed by Sustainable Peterborough.
Get to know what is happening in our area as objectives to reduce greenhouse gas emissions, reduce use of fossil fuels, lower energy consumption, and adapt to a changing climate are being implemented.
Local engagement is crucial but don't forget to contact provincial and federal representatives to let them know that you want immediate action on climate change. During the next election, be sure to vote for candidates who support climate change policy.
Join the GreenUP community. Sign up for our monthly GreenUPdate e-newsletter to find out what projects we are up to in your neighbourhood.
Volunteer, get involved, or donate to your favourite environmental activities in Peterborough.
2. Change the way you think about transportation and travel
Use your car less. In Canada, 25 percent of our greenhouse gas emissions are attributable to transportation. Walk, take the bus, or hop on your bicycle whenever you can and encourage your kids to do so, as well.
Changing a few routines and planning ahead can mean big reductions in your household carbon footprint. Your family will be healthier, too.
If you must drive, choose a vehicle with efficient gas mileage and fuel economy or try carpooling or car sharing. And consider electric; Peterborough now has nine free charging stations at six locations throughout the area.
Fly less. Air travel has the highest climate impact per passenger, per kilometer when compared with driving or taking the train, even when traveling long distances. Traveling by train and bus are more energy efficient and even the car can be a better option when traveling in groups.
3. Be energy and water efficient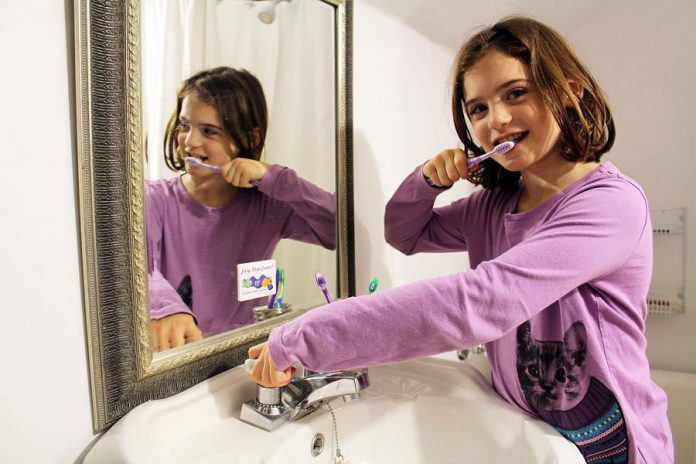 You're likely already switching off the lights and turning down the thermostat a degree or two. Take the next steps and switch to LED light bulbs, switch to newer, energy efficient 'Energy Star' appliances, wash your laundry in cold and hang it to dry, and use programmable power bars and thermostats.
These actions will reduce your electricity bill and will also prolong the use of your appliances, and your clothing.
How does conserving water help reduce your carbon footprint? Treating water and getting it to you requires a lot of energy.
When you fix leaks, install low-flow showerheads and toilets, and turn off the water when brushing teeth and shaving, you are reducing energy requirements and carbon emissions.
4. Eat local, plant local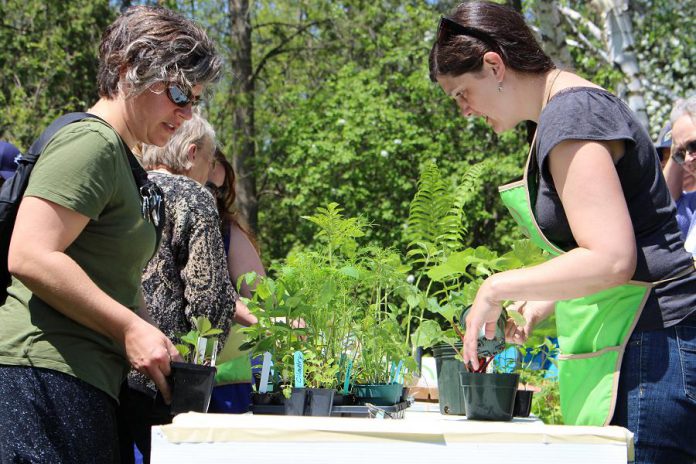 Food grown and produced locally has to travel far less distances to get to your dinner table.
In the Peterborough area, we are fortunate to have many options for sourcing local food. Farmers' Markets across the city and county allow us to buy plentifully right from the farmer, we have several butcher shops that feature local meat, food basket programs such as Locavorest and By The Bushel are available, and many locally owned restaurants are serving dishes made from seasonal food from local producers.
When planning your household menu, try to plan for one or two meat-free meals a day; 18 percent of greenhouse gas emissions come from meat and dairy production, so reducing consumption will make a difference.
Grow your own! There is no meal that is more local than the one that comes from your own garden. It is rewarding to grow your own food, and it is tastier and fresher, too.
When choosing plants for your perennial garden, or when filling your pots with showy annuals, select varieties that are suited to local climatic conditions. They will require less watering and will be naturally resistant to pests. GreenUP Ecology Park carries many of local varieties of plants for your choosing.
If your yard space allows, plant a tree! When planted in the right place, it will shade your home and help with energy efficiency, and will soak up carbon from the atmosphere, too.
5. Waste not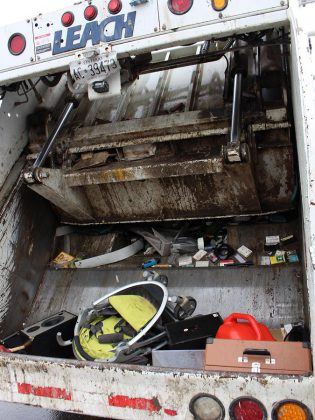 Landfills produce methane, a very strong greenhouse gas. Challenge yourself to reduce the amount of waste you are sending there.
If recycling is not yet part of your daily routine, get on board. Recycle everything you can: paper, plastic, metal, and glass. Start a composter for kitchen scraps and garden clippings.
If you're not sure how to discard of something properly, visit What Goes Where?? on the City of Peterborough's website to find out.
Repair it! All too often we deem things that are broken as garbage. If you're not sure how to fix it, ask a neighbour or friend to help, or do a quick Google search to find local small engine repair, tailors, shoe repair outlets, or computer repairs. You can also visit a monthly Repair Café Peterborough where volunteer fixers will help you repair anything from toasters to ripped jeans, for free!
---
Our local Great Peterborough Area (GPA) Climate Change Action Plan is currently transitioning from the planning stage to implementation.
Goals have been identified, and actions and emissions reduction targets have been set with engagement from local stakeholders, groups, and citizens to fit with the unique regional needs of the GPA.
While the implementation is in progress, you can start at home now with these five changes that you can make today.
All photos courtesy of Green UP.