---
B.O.S.S. Business Owners Sharing Solutions – March 30th
Jeannine Taylor, Publisher at kawarthaNOW.com, will speak with a panel of Chamber members who will share practical tips and strategies for websites and effectively using social media for business.
Jeannine has owned and operated kawarthaNOW.com since 1996. With 200,000+ unique monthly readers and a minimum of 300,000 weekly impressions on social media platforms, kawarthaNOW.com has a proven track record of internet success!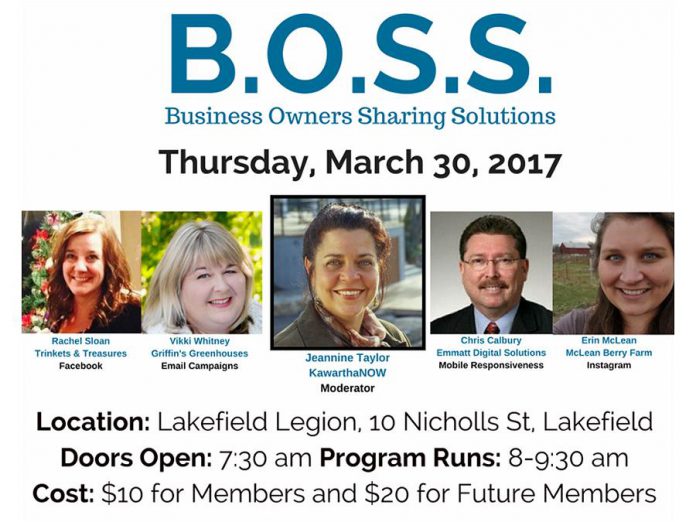 The Chamber is Hiring! Summer Staff Positions
Do you know a college or university student looking for a summer job? The Chamber is hiring for three positions in Lakefield, Buckhorn and area.
The Chamber is now inviting applications for the following positions:
Marketing & Tourism Assistant (Lakefield)
Special Event & Tourism Assistant (Lakefield & Other Communities)
Tourism Outreach Assistant (Buckhorn)
Application deadline is Monday, April 10th. Read more
Volunteer Appreciation Breakfast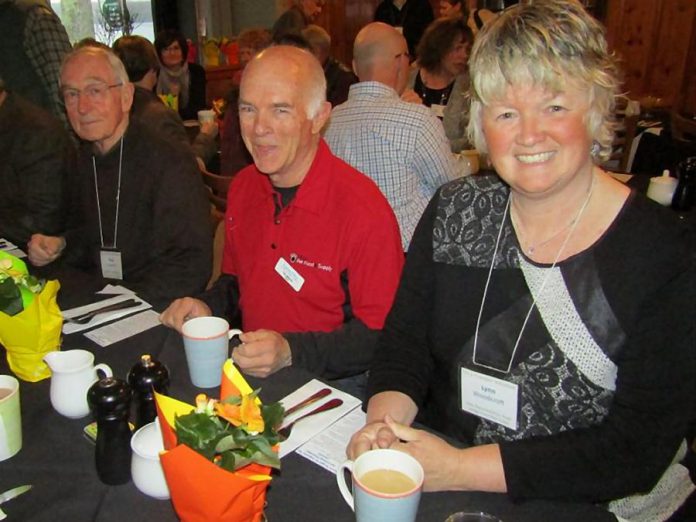 Join the Chamber at Beachwood Resort & Frederick's Restaurant as they honour their volunteers! The annual Volunteer Appreciation Breakfast is being held on Wednesday, April 19th from 7:30 to 9 a.m.
There is no cost for Chamber volunteers and $20 (inclusive) for other guests. All are welcome! Register Now.
This year's guest speaker is 18-year-old Tessa Smith, a published journalist, motivational speaker, model, and poet. She is also a two-time cancer survivor, which has resulted in the loss of her right eye and left leg. Tessa was named the Terry Fox Foundation Ambassador for 2016 and continues to inspire others daily.
Available Space: Partnership Opportunity – Lakefield Intermediate School

The Kawartha Pine Ridge District School Board had previously made it known that it was their intent to demolish the Intermediate Wing of LDISS. After discussions with the Kawartha Chamber of Commerce & Tourism, they have extended the deadline for expressions of interest from potential tenants.
If you are interested in obtaining more information regarding this Facility Partnership please contact Greg Kidd at KPR DSB (Greg_Kidd@kprdsb.ca). If you are comfortable doing so, a confidential message to the Kawartha Chamber's General Manager (generalmanager@kawarthachamber.ca) would also be appreciated — particularly so if you are looking for partner/s with whom to share the space.
Parties interested in this opportunity would need to submit a firm expression of interest in writing by March 24th, 2017, with resolution agreement by March 31st, 2017.
Future of Lakefield District Intermediate School
If you are concerned about the possible demolition of the Lakefield District Intermediate School, then consider attending the Kawartha Pine Ridge District School Board (KPRDSB) Trustee's meeting on Thursday, March 23rd.
Selwyn Township Council recently passed a resolution requesting that KPR DSB extend the period to accept 'Expressions of Interest' for partnership opportunities for the space to one year. There will be some delegations at the meeting speaking in support of this resolution. A good showing of community and business people in attendance will reinforce this request.
The Open Session of the meeting starts at 7 p.m. at the KPRDSB Board office, 1994 Fisher Drive, Peterborough.
Peterborough Chamber presents Seniors Showcase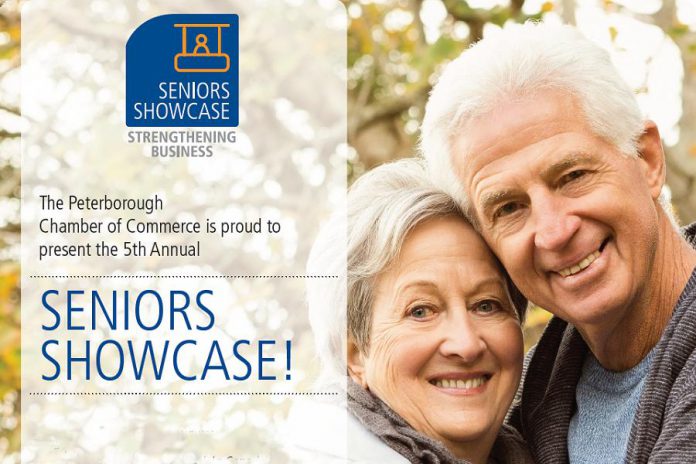 The Greater Peterborough Chamber of Commerce presents the 5th Annual Seniors Showcase, a full-day tradeshow event aimed solely at seniors and their families.
The Senior Showcase is being held on Wednesday, June 14th from 9:30 a.m. to 4:30 p.m.at the Peterborough Sport & Wellness Centre.
In 2016, over 1,000 people attended. To reserve your booth space, contact Karen August at 705-748-9771 ext 200 or see the Exhibitor Guide and learn more (booths are 65% sold, so don't delay).
March Break at Indian River Reptile Zoo
The Indian River Reptile Zoo is open for March Break! Come and explore the Zoo with its many snakes, lizards, turtlesand& tortoises, and brave the Croc-Walk with over 100 crocodilians … if you dare!
Open March 10th to 19th from 10 a.m. to 5 p.m, admission is $20 for adults (19-59), $15 for youth (13-18) and seniors (60+), and $10 for children (4-12). Children under 3 are free.
Buckhorn Maplefest at McLean Berry Farm
There is nothing quite as sweet as springtime and Mclean Berry Farm proves this every year at their annual Maplefest!
At Maplefest, there are a tons of fun activities for the entire family. Whether it's going for a wagon ride, eating pancakes with fresh maple syrup or seeing how the sweet stuff is made, there is something to do for everyone.
Maplefest is running every Saturday and Sunday in March. Don't miss it!
Performing Arts Lakefield: Micah Barnes' New York Stories on March 24th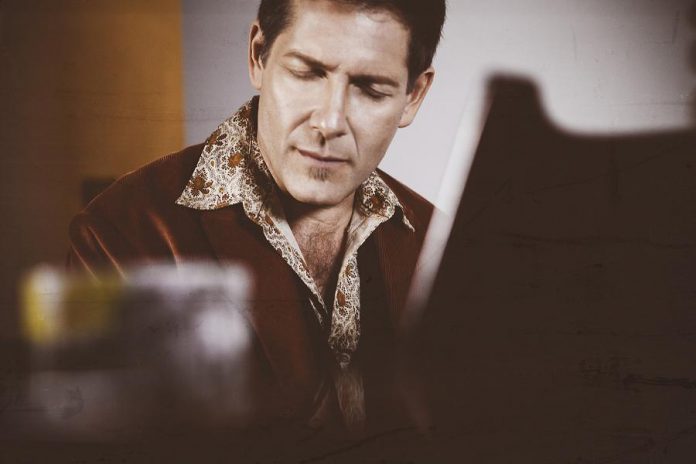 Performing Arts Lakefield pays homage to the rich musical history of The Big Apple with songs that describe a long -distance romance using the rhythms of The Cotton Club, The Brill Building, The Apollo Theatre and classic Broadway.
Read more at www.performingartslakefield.org.
Free Income Tax Clinics
A free Income Tax Clinic takes place on Thursday, March 16th at Community Care, 40 Rabbit Street in Lakefield.
Sponsored by Community Care, St. John the Baptist Lakefield, and Lakefield Youth Unlimited, the clinic is for individuals with income less than $30,000 or families with income less than $40,000.
Free Income Tax Clinics are also being held on April 6th and April 21st.
March for Meals at Community Care on March 22nd
Enjoy entertainment and sample Meals on Wheels with Peterborough County Warden Joe Taylor and Selwyn Township Mayor Mary Smith.
Visit The Lounge at Community Care, 40 Rabbit Street in Lakefield, between 11 a.m. and 12 noon on Wednesday, March 22nd.
Welcome new members
Brant Basics
www.BrantBasics.com, 296 George St. N, Peterborough, 705-748-2291
Brant Basics has been offering office furniture and everyday office products to businesses for over 50 years.
Locally owned and operated, Brant Basics creates engaging and functional work environments which strengthen productivity for our customers with our current technology, expert team members, and service.
Upcoming Events
Buckhorn Maplefest at McLean Berry Farm – March 18th, 19th, 25th and 26th
Performing Arts Lakefield – Micah Barnes' New York Stories – March 24th
Douro & District Optimist Club Annual Euchre Tournament – April 8th
Taste of Canada at the Buckhorn Community Centre – April 8th
For more information about the businesses and events listed above, please visit the Kawartha Chamber of Commerce & Tourism website at kawarthachamber.ca.
All photos supplied by Kawartha Chamber of Commerce except where noted.