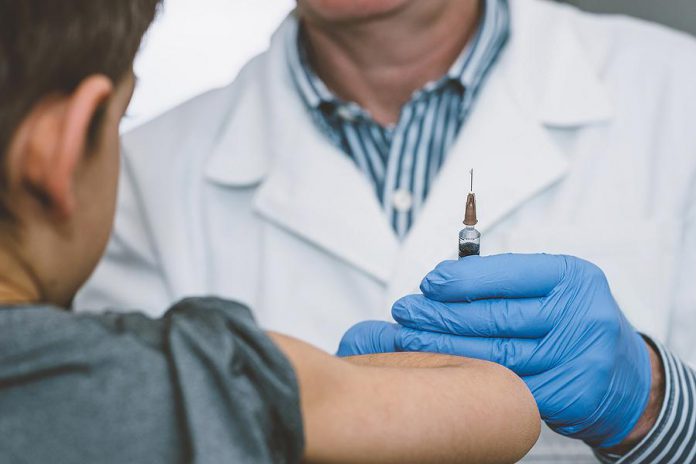 Hundreds of area students may face possible school suspension unless they can show they are up-to-date on their vaccinations.
Around 750 students in Haliburton County, Northumberland County and the City of Kawartha Lakes are being issued school suspension orders this week.
Families who receive these orders are encouraged to immediately contact the Haliburton, Kawartha, Pine Ridge District Health Unit at 1-866-888-4577 ext. 1507, to update their child's vaccination records. Parents can also visit the Health Unit website at www.hkpr.on.ca for more information.
"No one wants to see students missing classes unnecessarily, so we encourage families who receive these suspension orders to contact us immediately about their child's vaccination records," says Marianne Rock, Manager of Communicable Disease Control, Epidemiology and Evaluation with the HKPR District Health Unit.
"In many cases, students have received all the required vaccines from a health care provider, but the records for these vaccines have not been shared with the Health Unit."
Under Ontario's Immunization of School Pupils Act, the Health Unit must ensure all students attending school are immunized against diphtheria, tetanus, polio, measles, mumps, rubella, pertussis (whooping cough), varicella (chickenpox) and meningococcal disease. If any of these vaccines are missing, students can be suspended from school.
Exemptions from vaccination are available for medical reasons and issues of conscience or religious beliefs.
"School suspension is a last resort for us, but by law we are required to ensure all students attending school are immunized against certain diseases," Rock adds. "By checking that students are fully vaccinated, we can ensure everyone in our school communities is protected against common, vaccine-preventable diseases."
In January, the Health Unit first contacted local families of students for whom it did not have up-to-date vaccination records or valid reasons for why they were not vaccinated. Since then, Health Unit staff have been in touch with many of these families to update the vaccination records or ensure any missing vaccines are provided to students.
"We have been able to clear up much of the backlog of student vaccination records that were out-of-date," Rock notes. "Now we want to ensure that these last few hundred students are fully vaccinated and protected. We encourage parents and guardians to work with us so that no student has to miss a day of class."