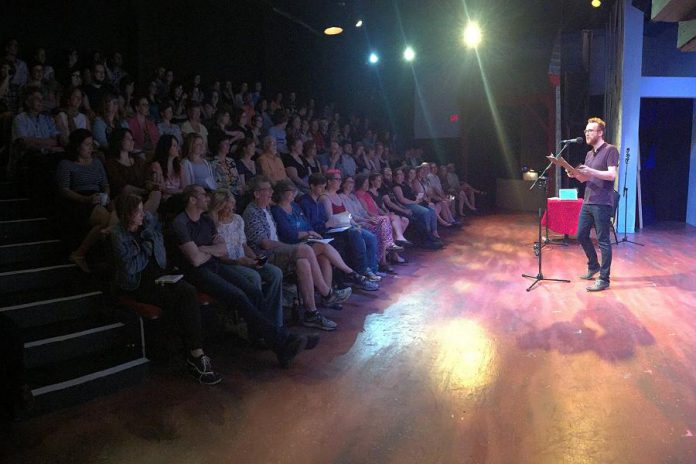 Grown Ups Read Things They Wrote as Kids is coming to Peterborough for the first time on Sunday, September 17th at the Market Hall Performing Arts Centre.
Reader spots are first come, first served, and all readers must sign up online in advance of the show. Sign-up information for the September 17th show will be available in early summer (kawarthaNOW will provide details when they become available).
The live open-mic event, where adults share their childhood and teenaged writing before an audience, was started in 2007 by host Dan Meisener along with his then-girlfriend (and now wife) Jenna.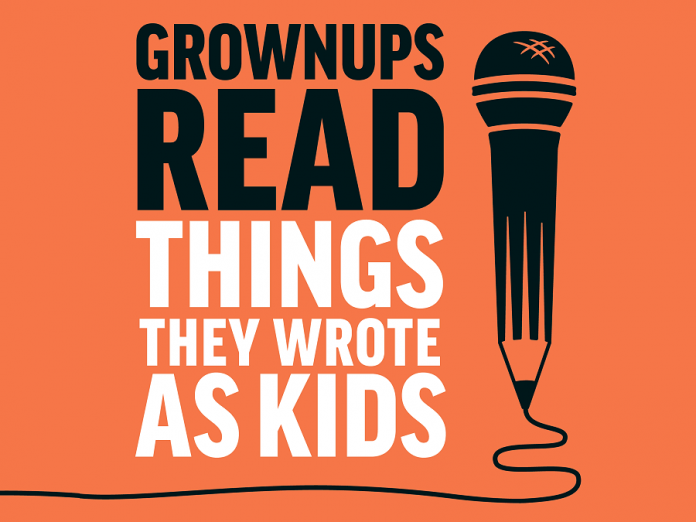 Often hilarious and sometimes moving, the show was first broadcast in 2008 as an independent podcast. CBC Radio picked up the series in 2014 for 10 episodes, where it found a wide audience.
After CBC decided to drop the series due to budget cuts, Dan and Jenna continued the show as an independent, fan-supported venture in late 2014. They continue to hold live events across Canada, recording them for subsequent podcast.
New episodes are available every couple of weeks, availabl from iTunes / Apple Podcasts, on Google Play, Spotify, RadioPublic, SoundCloud, Overcast, Stitcher, Pocket Casts, TuneIn, or anywhere else using RSS.
For more information and to sign up for a newsletter, visit grownupsreadthingstheywroteaskids.com.
AUDIO: Grown Ups Read Things They Wrote as Kids Sampler