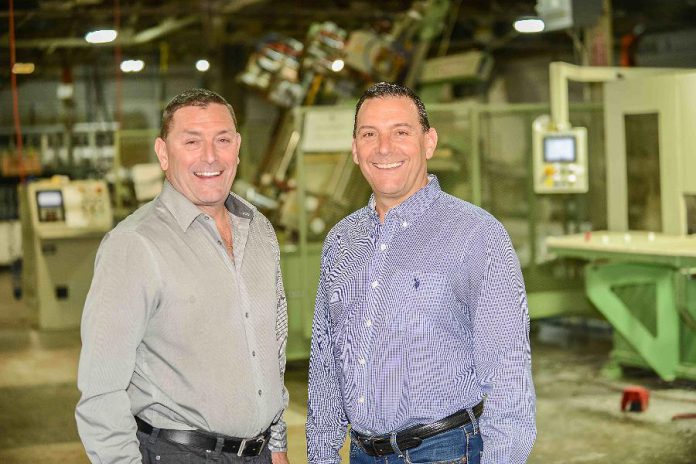 Lifestyle Home Products
Lifestyle Home Products celebrated its move to Peterborough with a big party last week.
Brothers Bill and Keith Carroll purchased the 150,000-square-foot former NHB building at 944 Crawford Drive where they manufacture sunrooms, windows and doors, porch enclosures, metal roofing and awnings. The growing company is giving back with a donation to Brock Mission.
Visit www.lifestylesunrooms.com for more information about the company.
---
Ontario Vapes
Ontario Vapes is a new e-cigarette and e-liquid store located at 443 George Street, just north of Brock, in downtown Peterborough.
Owner Jeff Westwood is focused on helping people quit smoking, so he bills his store as a vaping retail and education destination. Jeff will be starting a smokers anonymous support group within the store. He carries dozens of different brands from starter kits to advanced devices and products.
You can also find Ontario Vapes on Facebook, Twitter, and Instagram,
---
Pretty Petal Designs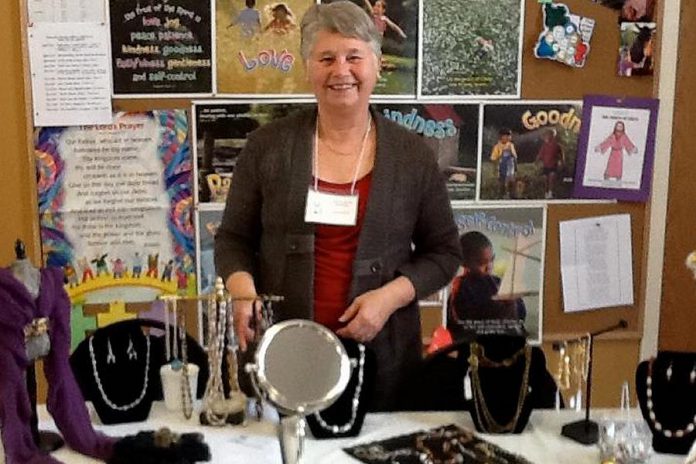 Lyndia Ramsay's business is called Pretty Petal Designs, located at 854 Wentworth Street in Peterborough.
She has just opened a new studio to showcase her work. Lyndia's designs include one-of-a-kind necklaces, bracelets, earrings, and rings at affordable prices. Open Tuesday, Wednesday, Friday, Saturday, or by appointment, be sure to stop into the grand opening and open house this Wednesday (August 30) anytime between 9 a.m. and 4 p.m.
Call 705-977-4891 or visit www.prettypetaldesigns.ca
---
New Stages Theatre Company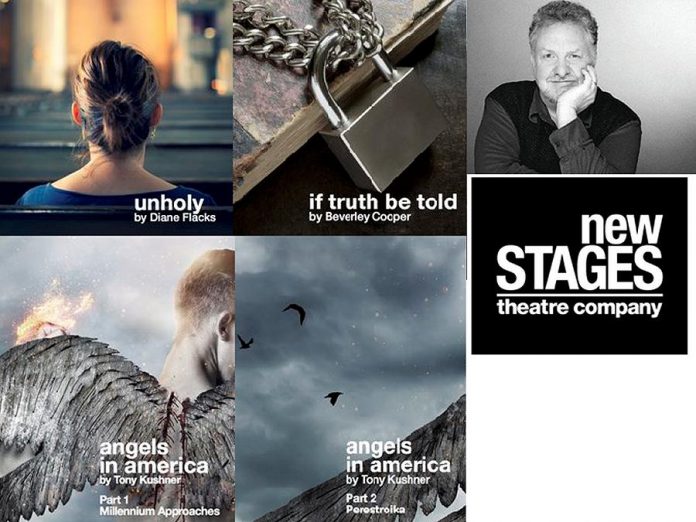 New Stages Theatre Company has announced its new season with four staged readings of remarkable plays and a cabaret evening, plus an added bonus event for subscribers only: a reading of a new play by Dave Carley.
The season subscription is just $100. Details at www.newstages.ca.
---
Love Local Business Expo

And be sure to book your booth for the Love Local Business Expo. The annual business trade show for Peterborough Chamber of Commerce members is a good way for local businesses to reach more than 1,000 potential customers in one afternoon.
The Expo is September 27, but book your booth soon as there are only about 10 left. Just call Karen August at the Chamber at 705-748-9771 ext 200 or visit www.peterboroughchamber.ca.
All photos supplied except where noted.